Is There a Lack of Smartphone Diversity on Verizon's 4G LTE Network?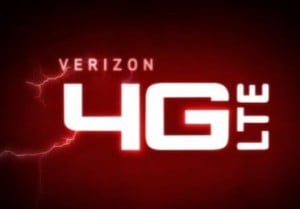 Granted, 4G LTE and its consumer-facing devices are still in an infancy period having only been recently made available for purchase within the last few months, but the three Android smartphones–two of which are available today and one coming later this week–all exhibit similar traits. For one, all three devices are touchscreen-only devices so that means no physical QWERTY keyboard, no BlackBerry-styled QWERTY form factors, and no sliders, at least not yet anyways. Also, all devices are launching with a 4.3-inch display, so while you're stuck with a touchscreen-only experience, you also can't choose a smaller device if you prefer a device with a bit more compact form factor.
With news that the rumored Droid 3, a device with a sliding keyboard in landscape orientation, would not be a 4G LTE device, it seems that Verizon's next-generation mobile broadband network will sport the same form factor and display size for much of the year, if not through 2011. While the carrier would probably add newer form factors and varying display sizes and technologies to its lineup of 4G Android devices in the future, customers interested in 4G LTE for now will not have variety.
There's no denying that I've been a huge fan of 4G from Sprint (WiMax) and Verizon Wireless (LTE)–the former offers slightly slower speeds but an unlimited 4G data plan for all my data and content consumption while the latter offers more robust speeds but with more costs as the plans are metered on non-smartphone devices; both carriers offer unlimited 4G data plans for smartphones. However, that said, Verizon's 4G lineup is a still a bit puzzling to me months after the carrier had unveiled the devices early this year at CES as the four phones introduced at the time all come with a 4.3-inch screen.
While it's true that 4G LTE inclusion may be the killer feature–it's the one feature that drove me to switch carriers and join the 4G LTE fray–the lack of choice with 4G devices seem to create sort of a conspiracy theory for me. Is Verizon Wireless downplaying Android and its hardware partners in favor of up-playing its network?
Another feature that LTE is lacking is screen resolution. Though the 4.3-inch Droid Bionic was said to be coming with a higher resolution qHD resolution, Motorola isn't giving any more information about the device and the technologies employed except to say that the Droid Bionic will be launching later this summer with a different form factor, whatever that's supposed to mean. The HTC Thunderbolt, Samsung Droid Charge, and LG Revolution are all launching with WVGA resolution. Granted, there is some variation in display technologies–the Samsung Droid Charge is the one launching with a Super AMOLED Plus display–the HTC, LG, and Motorola smartphones are all launching with LCD displays.
There's even more uniformity when you look at processor specs between the Thunderbolt, Charge, and Revolution as those devices have single-core 1 GHz CPUs. Though the Droid Bionic is said to launch with a Tegra 2-powered dual-core CPU, it's unclear if that will make the final cut after Motorola re-designs the phone.
Perhaps, the lack of diversity is what prompted Motorola to go back to the drawing board with the Droid Bionic. Does 4G require a 4.3-inch display to maximize your Android experience–whether you're watching a video or browsing a photo–or are you craving more diversity? Are you waiting for more varied form factors to come to the 4G LTE lineup before joining the faster mobile broadband bandwagon or are you happy with what's available today?

As an Amazon Associate I earn from qualifying purchases.