Is This the Mystery LG Q, LG Optimus Slider with Dual Screens?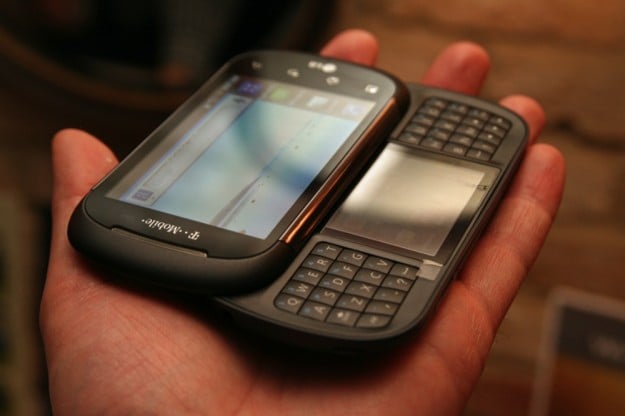 Both Sprint and T-Mobile USA are rumored to be bringing an LG Optimus Slider handset of some variant to the U.S. market, and a device spotted with T-Mobile branding may be that handset. The device has a landscape-oriented sliding keyboard, which by itself isn't a new concept. What is new and unique to this sliding mechanism is that the keyboard is split so it would be great for thumb-typists, and also nestled between the two keyboard halves is a secondary touchscreen.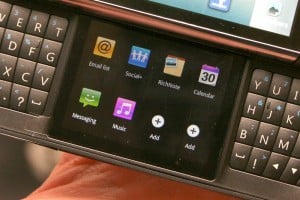 For now, it looks like the secondary touchscreen will serve more limited functionality. It looks like the touchscreen will be hime to an app launcher with rooms for 8 shortcuts to your favorite apps. The upside is that you'll be able to toggle to any of these apps from any app without having to go back to your Android home screen or the app drawer to access them. However, in my experience with dual-screen phones–in particular the Sprint Kyocera Echo–the concept isn't quite mature yet, though at this point it seems that the Echo offers more functionality on the second screen than does this mystery LG-made slider.
It'd be great to see hardware manufacturers open up the secondary display to developers so that they can add more functionality beyond what LG–or Kyocera–envisioned. Right now, though dual-screen mechanisms are great in the limited functionality that they offer, but the drawback usually is battery life as it takes more battery power to drive a secondary LCD display.
Naming for the handset isn't yet known, but we've heard of LG Q and LG Optimus Slider recently.
Via: Pocket-lint

As an Amazon Associate I earn from qualifying purchases.