Leaked Droid 4 Audio Bits Suggest Verizon Was Gearing Up for December Launch
The often leaked and rumored Motorola Droid 4, successor to the Droid 3 and the original Motorola Droid, was speculated to have been launched on December 22, but the device was mysteriously delayed by Verizon. Following a series of brief appearances on Verizon's DroidDoes.com website, the device in recent weeks, the device appeared to be headed for launch, and now a series of leaked audio clips suggest that Verizon was actually prepared to launch the device.
The audio clip is in the tradional Droid cyborg futuristic voice and goes over key elements of the smartphone, including the device's technical specs and Verizon's 4G LTE network, edge-lit keys on the slide-out keyboard, HD front-facing video camera, extended battery run time, and design including water-repellent nano-technology and Corning Gorilla Glass.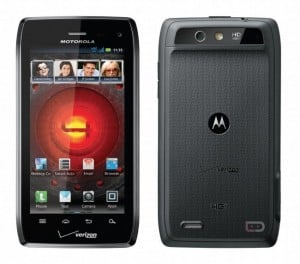 Readers wishing to hear the clips should visit Droid-Life for all six clips.
The Droid 4 is a highly anticipated smartphone as it brings the slide-out keyboard Droid up to spec with 4G LTE network support, providing up to ten times the download speeds of 3G on the Droid, Droid 2, Droid 2 Global, and Droid 3 smartphones.
The device is now anticipated to be launched in early February.

This article may contain affiliate links. Click here for more details.