Lenovo ThinkPad X1 Carbon 2018 Review
The new ThinkPad X1 Carbon is at the top of its game. With great performance, long battery life and a slim design it's the ultimate business notebook. The X1 Carbon 2018 model, also known as the 6th Gen, starts at $1,139 and delivers better performance thanks to an Intel 8th generation processor.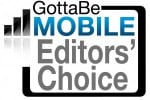 Once you pair this beautiful and light design with upgraded performance and an optional HDR screen with great microphones for conference calls, you have a device that ticks all the boxes for business users.
The Thinkpad X1 Carbon is the perfect business notebook. It earns a Gotta Be Mobile Editor's Choice Award for the productivity, portability and design that sets this notebook apart.
[letsreview]
ThinkPad X1 Carbon Design
The 2018 ThinkPad X1 Carbon doesn't change much from previous models and that's perfect. This 14-inch business notebook is slim, light and features a soft touch lid and soft touch palm rest. The lid is easy to grip and the palm rest makes extended typing sessions comfortable.
Lenovo keeps the X1 carbon light at 2.5-pounds and the dimensions are compact at 12.7 x 8.5 x 0.6 inches.
Subtle design changes include black on black Lenovo logos on the lid and palm rest that look very nice. It's a small change, but it's one I can get behind. There's a red LED for the 'i' in Thinkpad on the lid. Lenovo also includes a sharp looking X1 logo in the bottom corner. You can buy the X1 Carbon without the soft touch, but I highly recommend the black soft touch model.
Even with a bigger screen and slightly larger footprint, the X1 Carbon 6th gen is lighter than the 13-inch Dell XPS and the 13-inch MacBook Pro. The X1 Carbon is still thicker than the Dell XPS 13, but with the added thickness Lenovo delivers full size USB 3.0 ports instead of sticking you with only Thunderbolt 3 connections.
This notebook also includes HDMI, a Ethernet Extension Connector and a 4-in-1 Micro SD card reader. Users can also easily dock the X1 Carbon 6th Gen when at a desk to quickly connect multiple monitors and accessories.
ThinkPad X1 Carbon 2018 Display
Lenovo offers four screen options to meet your needs and your budget. I tested out the Full HD with Touch option that includes an anti-glare finish.
The screen looks very nice and is easy to use in a wide range of work environments thanks to the anti-glare finish. I typically keep the screen around 50% to 75% brightness in most situations and the screen was very easy to see and use. Touch is fluid and, with the built-in support across Windows 10, I found that I use it fairly regularly.
On the 1,920 x 1,080 resolution screen with touch colors looked good. Bright colors like red and green pop while watching animated movies and blacks are surprisingly deep when watching a grittier movie on Netflix.
If you are able to spring for the WQHD with HDR  screen option do so, as it looks incredible in person and might easily be the best display on a business notebook. The HDR screen is also much brighter at 500 nits, compared to the 300 nits on the review model I spent extended time with.
ThinkPad X1 Carbon Keyboard & TouchPad
The ThinkPad X1 Carbon keyboard is heavenly. The keys require enough force to avoid accidental touches and a lot of travel so that you can type fast and with a decent amount of force without hitting the bottom of the key movement.
Compared to the MacBook Pro, this keyboard is the Ferrari and Apple's rocking a 95 Camry. It's hands down the best typing experience you can get on a laptop. The key placement, movement and even feel of the keys is perfect. The soft touch palm rest is comfortable for long typing sessions as well.
The Touchpad and Pointing stick are both included. The Pointing Stick is a small red nub in the middle of the keyboard that allows you to move the mouse without taking your hands off the keyboard. For users who adapt to it, it can dramatically boost productivity.
I prefer to use the touchpad, which also performs very well. The touchpad is responsive, smooth and there is no stuttering or jumping. It also works reliably with multi-touch gestures.
ThinkPad X1 Carbon Performance
Powered by the latest Intel 8th gen Core i processors the ThinkPad X1 Carbon 6th gen is ready to meet the needs of business users. I tested the X1 Carbon with an Intel Core i5-8250U processor, 8GB RAM and a 512GB NVMe SSD. You can equip the 2018 X1 carbon with up to an Intel Core i7-8650U with V-Pro and up to 16GB RAM. An easy to use fingerprint scanner on the palm rest lets you easily login to the notebook without typing in a complex password.
Throwing a wide range of tasks at the new X1 carbon including Photoshop, Slack, multiple Chrome Windows and Spotify throughout weeks of testing never resulted in slow downs or stutters. The notebook is very capable managing large spreadsheets in Excel without stuttering and it's also good at transcoding video.
This is a very powerful system for business users and it shines at multitasking. It's not my first choice for editing 4K video, but with an external GPU that is an option. This isn't designed with gaming in mind, but you could pair it with GeForce Now to play high end games on the X1 Carbon as long as you have a good Internet connection.
The only Lenovo added software in is Lenovo Vantage. This allows you to customize laptop settings, download updates and configure the notebook to your needs. Microsoft still bundles in Candy Crush, Bubble With and Autodesk Sketchbook.
ThinkPad Carbon X1 Webcam, Speakers & Microphone
Lenovo includes a 720P webcam on the X1 Carbon 6th Gen that gets the job done but doesn't deliver facial recognition or a super-high resolution image for video conferencing. There is an optional IR camera upgrade that adds facial recognition. One feature I like is the ThinkShutter, which allows me to manual slide a cover over the webcam for added privacy.
New this year are 360 degree far-field microphones that work with Cortana. This new system allows users to talk to Cortana from up to 12 feet away in any direction. They also sound very good while on video calls. I was able to ask Cortana about the weather while in the hallway right outside my office door, and get an answer. When I was farther away the information showed up larger on the screen so I could see some of it at a glance.
The built-in speakers are surprisingly good, with crisp treble and vocals, but there is a distinct lack of bass, so you will want headphones to immerse yourself in music or movies while working or traveling.
ThinkPad X1 Carbon Battery Life
The X1 Carbon 6th gen battery life is great. With average use and the screen at about 45% brightness the laptop lasts for a full day of work. With the screen set lower and less apps running the battery lasts even longer. That's with Chrome. If you switch to Edge, the battery life is optimized and can last longer while web browsing.
Lenovo rates the battery at 15 hours, which you can approach if you dial down the brightness and actively work to use less power. The more exciting feature is that with 60 minutes of charging you can get an 80% charge, so if you can find an outlet at lunch or during a layover the X1 can keep going longer than your energy will hold out.
6 Best Windows 10 Laptops in 2018
Razer Blade Stealth - $1,499.99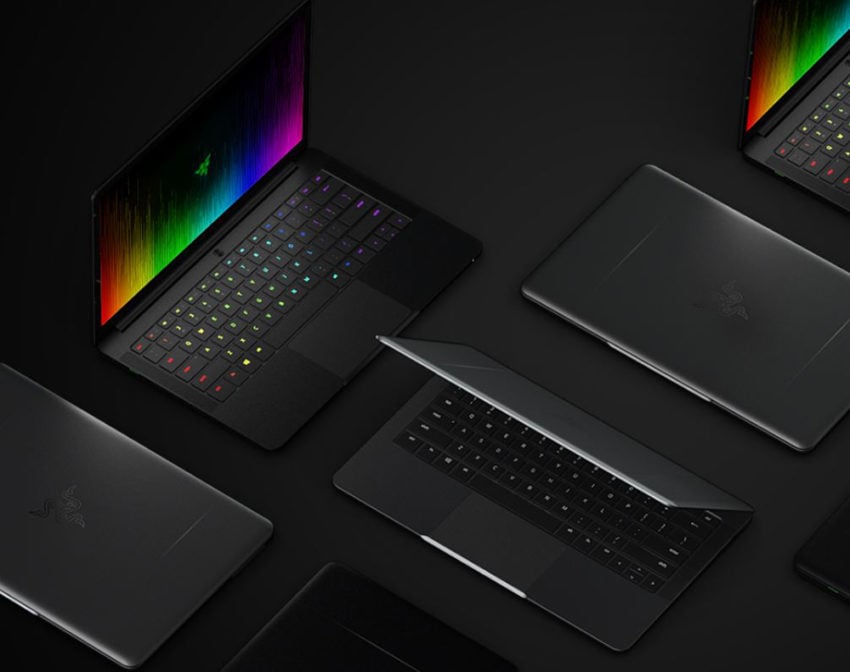 The Razer Blade Stealth is a high-end laptop that transforms into a gaming powerhouse with the right accessory.

The laptop takes its name from its black or gunmetal aluminum chassis. At 0.52 inches thin and 2.98-pounds, you won't have a hard time stuffing it in a bag. Despite that thin profile, it lasts 10 hours between charges and has a Chroma keyboard that highlights the keys you need to play your favorite games. Intel graphics are inside, but connect it to a graphics card using the Razer Core add-on and you can expect full resolution gaming even on the model with a 13.3-inch 4K display with touch.

You can order a Razer Blade Stealth with as little or as much power as you need. It supports up to a quad-core 8th Generation Intel Core i7 processor, 1TB solid state drive and 16GB of RAM. It has a 3.5mm headset jack, 2 USB 3.0 ports, an HDMI port and a Thunderbolt 3 port. That Thunderbolt 3 port communicates with the Razer Core add-on.


Read: Razer Project Valerie is a Badass Triple Monitor Gaming Laptop


The Razer Blade Stealth starts at $1499.99. A Razer Core v2, which uses the graphics cards you already own, costs $499.99.