LG Optimus Pro the Latest Android Handset to Take on BlackBerry Form Factor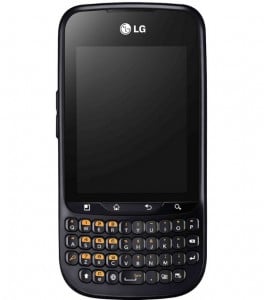 For those who love front-facing QWERTY keyboards–like those found on Research in Motion's BlackBerry smartphones–the latest Android handset to take on such form factor and appeal to frequent users of emails, texts, and messaging is the LG Optimus Pro.
So far, Android handsets that utilize the front-facing QWERTY keyboard design have been few. There have been in the past the Motorola Droid Pro (with variants like the GSM Motorola Pro and the Sprint XPRT), the eco-friendly Sprint Samsung Replenish, and the HTC ChaCha (launching as the HTC Status on AT&T). LG is now joining its rivals in delivering a 'Pro' version of its Optimus Android smartphone, which will mostly target either youth messaging users or enterprise users based on the ease of access to the keyboard for communication functions.
https://youtu.be/Pu2hnOzSLrw
The LG Optimus Pro C660 should be available in Italy soon for €170, and it's unclear whether it will appear outside of Europe. Known specs for the phone include Android 2.3 Gingerbread, WiFi, GPS, a 3-megapixel rear camera, and 1,500 mAh battery. 3G may not be included and it appears that the phone doesn't have a front-facing camera for video chat. Also, the display resolution is unknown–the Samsung Replenish makes due with a low resolution QVGA display while the Motorola Droid Pro and its variants sport an HVGA screen.

As an Amazon Associate I earn from qualifying purchases.