Madden 16 vs Madden 15: 10 Key Differences
Upgraded Madden 16 Presentation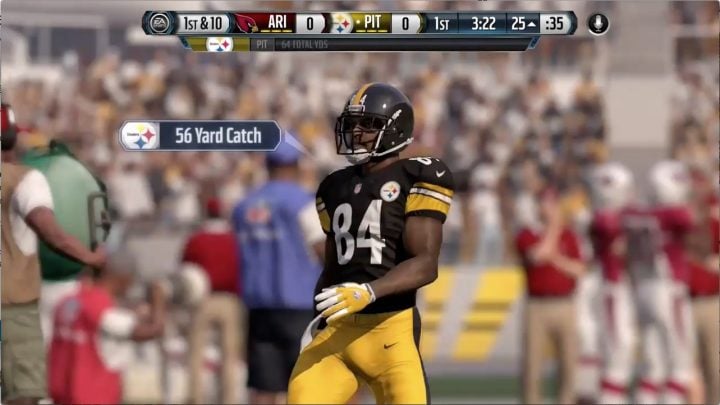 The presentation in Madden 15 delivered an upgrade over Madden 25, but it left a lot to be desired. Madden 16 commentary is better, but even just a few games in we are hearing the same phrases over and over. On the upside there is more talk about the players on the field especially those who are playmakers.
After a play we now see on-screen highlights about the player listing the stats for a big play, their performance today or a similar graphic. There is also a really nice highlight option that rolls out for the quarterback and replays look really great.

This article may contain affiliate links. Click here for more details.