Madden 16 vs Madden 15: 10 Key Differences
Madden 16 Gang Tackles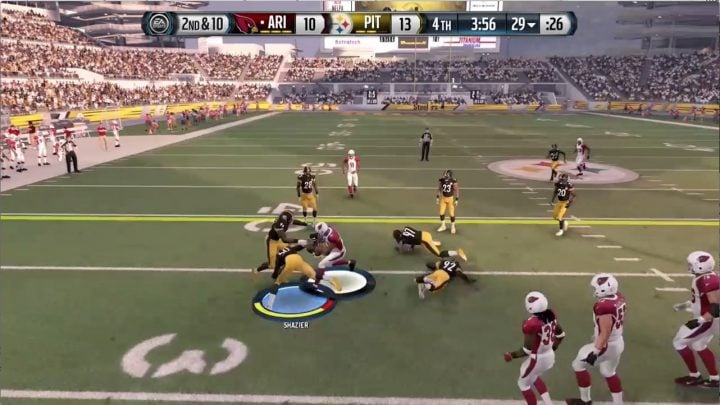 While playing Madden 15 your team mates could help you tackle, but it was often a mess of bodies hitting into a runner. It did the job, but compared to the new gang-tackle upgrade it is not pretty to look at.
In the video above you can see a Cardinals player take off and beat the line, but one Steelers player grabs on and then another and another to finally bring him down with a gang tackle that is beautiful to watch.

This article may contain affiliate links. Click here for more details.