Madden 21 vs Madden 20: Exciting New Features
Location Based Tackles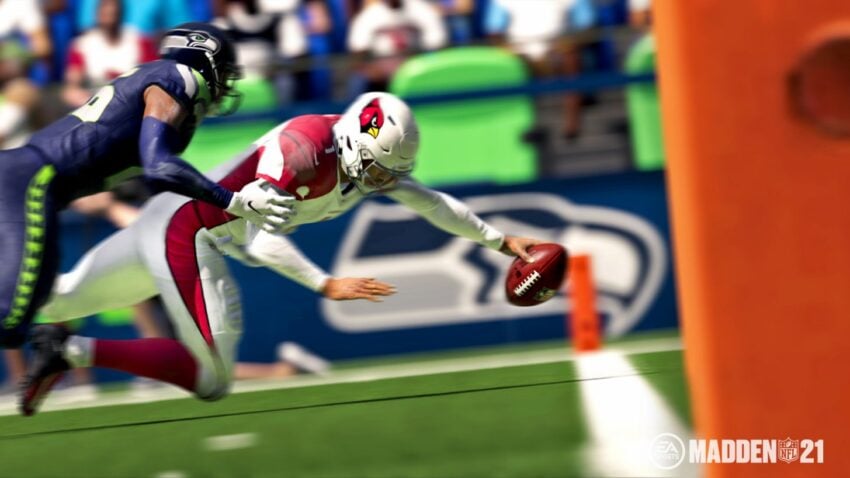 Are you ever annoyed when your team doesn't play the first down line or the goal-line in Madden 20? This new Madden 21 feature should help solve some of these complaints.
Madden 21 now adds location-based tackles to the mix. This means that offensive and defensive players know when there is a first down marker, pylon, or the endzone and react accordingly.
Ball carriers will reach to try and get the first down or the must-have touchdown, just like in real life. Defenders will also stop the reach out and make the big stop at some point in the game.

As an Amazon Associate I earn from qualifying purchases.