Mophie Multi Device Wireless Charging Pads Are As Close to AirPower as You Can Get
If you're looking for the perfect way to charge your iPhone, AirPods and Apple Watch, Mophie has you covered with new multi-device wireless chargers that are the solution to Apple's missing AirPower charger.
Announced today, and available in a dual or 3-in-1 configuration the new wireless charging pads are available at Apple, Apple Stores and Mophie for $79.95 and $139.95. This is an elegant looking solution to charge all of your Apple devices without cluttering up your nightstand or desk.
The Dual Wireless Charging pad is $79.95 and it charges compatible iPhones and AirPods with the wireless charging case. This is a nice price for a dual charger that also includes a USB port to plug in an Apple Watch charger. You can also use this to charge two iPhones at the same time. You can also buy the dual charging pad at Apple, but they charge $20 more.
The real star of the show is the 3-in-1 wireless charging pad that features an Apple Watch dock, a specific place for the AirPods to charge wirelessly and space for the iPhone to wirelessly charge. It is a premium product at $139.95, but it fills the role of three different charger sand the Apple Watch dock holds your watch upright for nightstand mode. You can find it at Mophie and Apple.
Apple canceled AirPower, which promised a similar one pad to charge all your gear solution, which left users looking for AirPower Alternatives. While there are many devices on the market, this looks like an excellent option and since it is sold at Apple Stores it's clearly the device that Apple's tapped as the go-to all-in-one wireless charging solution.
Mophie also announced two USB C Car Chargers today. The first includes a single 18W PD charging port to fast charge your iPhone and the second includes an 18W PD fast charging USB C port as well as a standard 12W USB A port. They retail for $24.95 and $29.95 and are available online.
19 Cool Things AirPods 2 Can Do
Take a Call Automatically When You Put Them In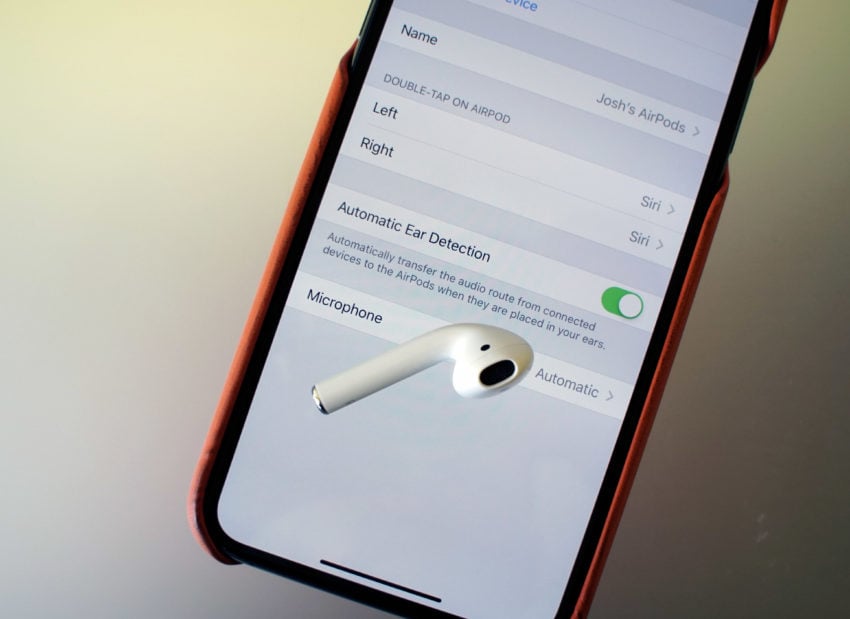 When you put an AirPod in your ear it will automatically switch a call from your phone to the AirPod as long as you have "Automatic Ear Detection" set to On.
This is on by default for most users, but you can check this by putting your AirPods in your ears, connecting to your iPhone and going to Settings. Tap on Bluetooth and then on the i to the right of AirPods. Make sure Automatic Ear Detection is set to On.
Now anytime you put an AirPod in while you are on a call, the call will automatically transfer as soon as the AirPod connects. This works with both the original and AirPods 2, but the newer model connects faster.
I love using AirPods to take calls so that my hands are free to work on something or simply take care of our dogs. This is also super handy for FaceTime calls so that you can talk without everyone around you hearing what the other person is saying.

As an Amazon Associate I earn from qualifying purchases.