Moto 360 2nd Gen Release: Everything You Need to Know
Today Motorola officially announced the all-new Moto 360 smartwatch for 2015, also know as the 2nd Gen Moto 360. After months of rumors, speculation, and even leaks of it out in the public, three versions of the new Moto 360 "Collection" is now available for pre-order. It comes in two sizes, a additional size for women, and a new Moto 360 Sport was also unveiled.
Last year the original Moto 360 was released in September, and went on to be one of the most popular smartwatches in all of 2014. Many buyers have been waiting for the next model to arrive, and today earlier than the rumored September 8th date, it's finally official and we have all the details below, along with information on the $299 starting price for the entry-level model.
Read: Moto 360 Release: What We Know So Far
Starting today, September 2nd, the Moto 360 is available from Motorola.com with thousands of possible styles thanks to a slew of customization options, as well as from BestBuy.com, and it will be in Best Buy stores and more locations in the near future.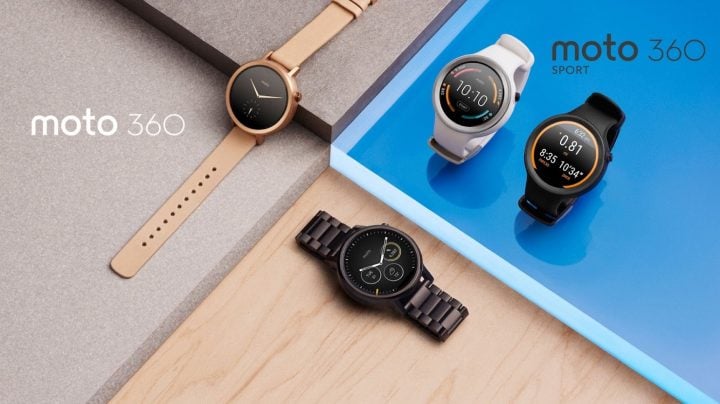 To make things even more exciting, this week Google released Android Wear for iOS, allowing most Android-powered smartwatches on the market to work wonderfully with iPhone devices. Just in time for that announcement is an all-new Moto 360 with two sizes, more customization, and tons of improvements across the board.
The new Moto 360 comes in a 42mm size, a bigger 46mm size, 42mm for women in even more colors, and then a new Moto 360 Sport with added sensors for fitness, and a rubber band for durability and more.
That all said, users are probably wondering what this new smartwatch has to offer over the original, if it's worth the higher $299 price, and if battery life will be better. Motorola promises huge improvements, nearly 2 days of usage in fact, and the bigger 46mm watch has a bigger 400 mAh battery, compared to 300 mAh on the smaller version.
Users can head to Motorola.com to buy and fully customize a new Moto 360 smartwatch, or even the new Moto X Pure Edition. Below is everything you need to know about the new Moto 360 Collection.
Moto 360 2nd Gen Design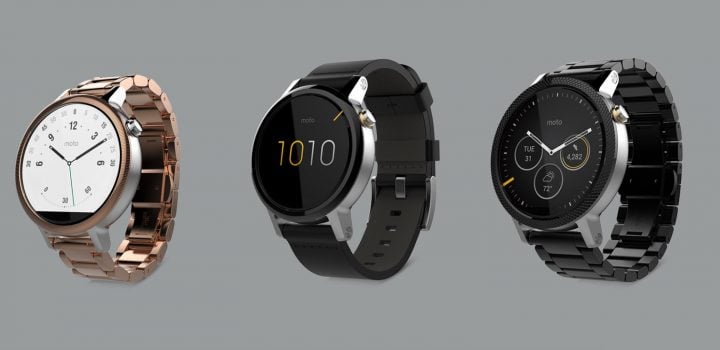 The all-new Moto 360 for 2015 is an impressive looking watch. While the overall design isn't too different from last year, they have multiple sizes, tons of customization unlike anything else available, and it even works with iOS.
Owners can choose between two sizes: 46mm (1.56-inches) or 42mm (1.37-inch) and women can buy the 42mm option with an even smaller strap, if they'd like.
The Moto 360 has a strong durable Gorilla Glass 3 LCD display that looks gorgeous, and should offer better battery life. This time around we still have the flat-tire look, but it houses an ambient light sensor for improved battery life. The "flat-tire" look is smaller than last year, so that's a plus.
This year there are lugs for watch straps, instead of it attaching to the underside of the body, which gives it a more modern and typical watch look, which should appeal to more regular watch users. There's also a new easy-unlatch switch on the bands for easy removal and customization, and Motorola will be selling replacement straps in leather, horween leather, stainless steel and more.
All watches feature stainless steel metal builds with IP67 certification for dust and water resistance, just like last year. Users can customize the bezel on top with a stainless steel chamfered edge, or give it a more masculine look with what Motorola is calling a "Micro Knurl" finish. This means the front face can look completely different from each model, along with different colors and more.
You'll just want to head to MotoMaker.com and check it out yourself, as there's far too many options to explain.

As an Amazon Associate I earn from qualifying purchases.