Moto X Pure Edition vs Galaxy Note 5: What to Know
Starting today September 2nd the impressive new 2015 Moto X Pure Edition is available for pre-order at Motorola.com, and it aims to take on big devices like the Galaxy Note 5 all for a lower price. The new Moto X is taking a completely different approach to smartphone buying, and its big 5.7-inch screen and low $399 price tag should have it on all buyers radar.
Now that the Samsung Galaxy Note 5 has been released and available for a few weeks, buyers are likely considering all of their options if they want a device with such a big screen. Now more than ever buyers have tons of options, and here we'll be comparing Motorola's new Moto X Pure Edition to the Galaxy Note 5.
Read: Top 5 Reasons to Buy the Moto X Pure Edition
No one expected the Moto X to compete with Samsung's Note 5, but when Motorola announced the new Moto X on July 28th and revealed it had a 5.7-inch screen, not 5.2-inches like previous years, it instantly got thrown into the spotlight. If the $700+ Galaxy Note 5 is too expensive for some, the Moto X is a good alternative and below we'll explain why.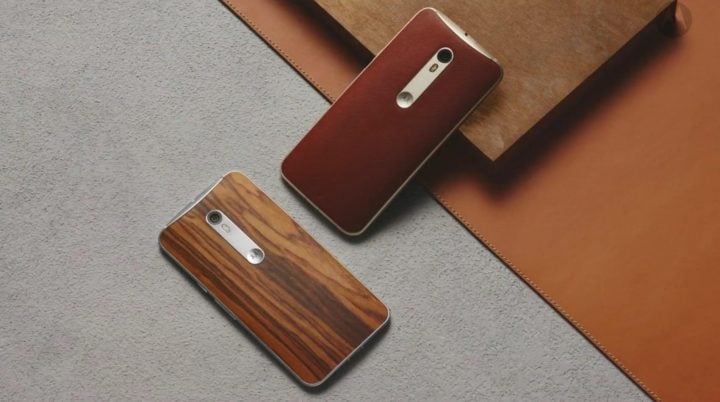 On July 28th Motorola announced three new phones. The impressive $179 Moto G for 2015, the Moto X Play, and the Moto X Style. The Moto X Style is actually the new Moto X 3rd Gen for 2015, and is being sold in the United States as the Moto X Pure Edition starting today, September 2nd.
Both of these phones have a huge 5.7-inch display, plenty of processing power, and a few unique features or options to set them apart. Of course Samsung has the S-Pen stylus and an all aluminum and glass design, while Motorola offers more customization than any smartphone manufacturer on the planet. Check out our hands-on with the Galaxy Note 5, then enjoy the slideshow below with tons of details about both these new phablets available here as the summer ends in 2015.
Moto X vs Note 5: Display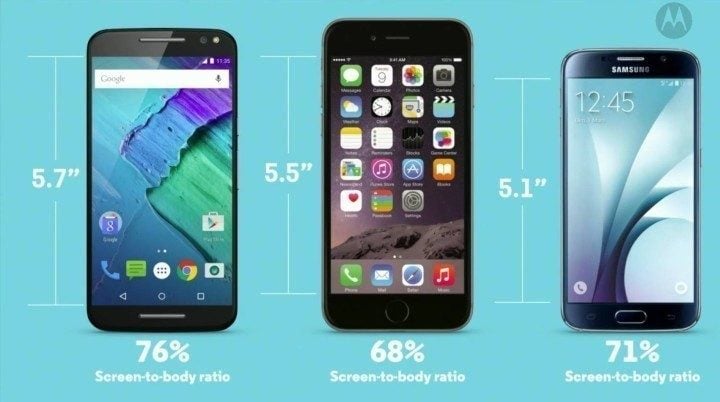 Motorola surprised the entire smartphone market earlier this summer with the announcement and release of the new 3rd Generation Moto X. The original was 4.7-inches, last year it was 5.2-inches and the "perfect" size for many. This year though, they tossed in a massive 5.7-inch 2560 x 1440 Quad-HD display, which makes it instantly compete with the Galaxy Note 5.
Typically the Moto X would be compared to the Galaxy S6, but not this year. Now that both phones have the same size screens, ones that sport 2k resolutions, you'll want to know all the details.
The image above was released by Motorola. Showing off the screen-to-body ratio of this new phone. Essentially showing buyers that while it has a big 5.7-inch screen, it still isn't a massive smartphone that's hard to hold. That's because it has some of the thinnest bezels around, all while still employing dual front-facing speakers. Motorola compares it to the Galaxy S6 here, showing it's barely bigger, which means it will likely come in slightly smaller than the Galaxy Note 5. Once we get our hands on the Moto X Pure Edition we'll do a full vs and comparison.
One thing buyers need to know is the Moto X has an LCD display, while Samsung uses one of the best and brightest AMOLED displays around, full of colors and crisp text. Both will look good, but Samsung usually leads the market in the screen department.

As an Amazon Associate I earn from qualifying purchases.