Motorola Atrix 2 Hands On Video
With all of the buzz swirling around iOS 5 and its release today, you'd think that there weren't any other mobile operating systems in the world. Fortunately, there are and one of them is called Android and it's what you see here running on a new device called the Motorola Atrix 2, the sequel to AT&T's original dual-core smartphone, the Motorola Atrix 4G.
Yes, we were able to get some hands-on time with the Atrix 2 down at CTIA in San Diego and we came away fairly impressed by it. It's not going to blow enthusiasts away but it's definitely got some character.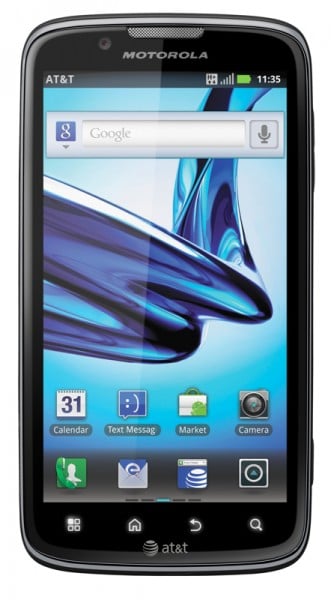 It has a bigger screen then its predecessor. It's qHD and looked as good if not better than the Droid Bionic's display.  It has a better camera which can film in full 1080p. Its 1GB of RAM seemed to handle Android Gingerbread very well. And the fact that it could hit theoretical 14.4 Mbps speeds on AT&T's HSPA+ network was also a nice addition.
It also has compatibility with Motorola's new Lapdock 100.
The Atrix 2 is going to be launching on October 18th for $99 on AT&T and it's definitely worth checking out if you are in the market for a solid Android smartphone on Ma Bell's network.

As an Amazon Associate I earn from qualifying purchases.