Motorola Atrix 2 Official Images and Specs Leak Out
A few days ago a phone called the Motorola Edison leaked out, a phone that is almost certainly going to be the sequel to the original Motorola Atrix 4G. We saw some photos, we got some more information on its specifications and we also learned that it probably isn't a 4G LTE device. Well today, we have more specs, photos and more confirmation that this will indeed be a HSPA+ device.
The Motorola Atrix 2 has surfaced once again and this time we have crisp press photos that offer up a glimpse at Motorola's upcoming smartphone that is destined for AT&T's network.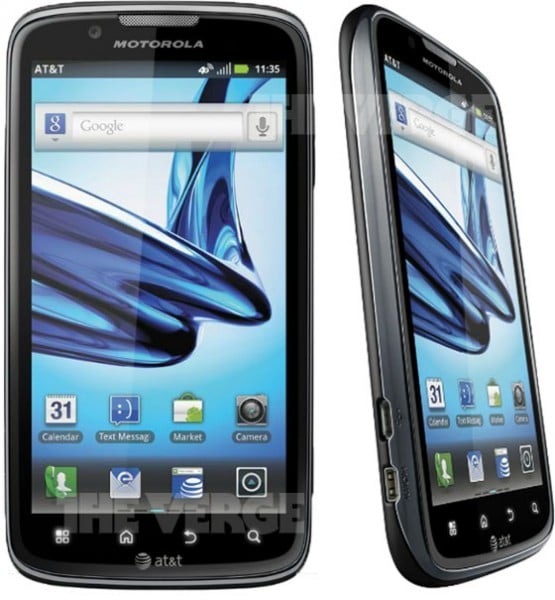 It's going to feature a a 4.3-inch qHD display, an 8 megapixel AF cam with single LED flash, 8GB of on-board storage space, 1GB of RAM, and a 2GB card inside the box. It also bears no 4G LTE markings anywhere so it looks like this is definitely going to be a HSPA+ 4G device. It'll also likely be called the Motorola Atrix 2 and not the Motorola Edison.
The Atrix 2 will also have a unique laptop dock called 'Lapdock 100', at least at the moment, which has a different design than the dock that we saw for the Motorola Droid Bionic and original Atrix. Specifically, it has a smaller screen down to 10.1 inches from 11.6 on the original.
No sign of a release date or pricing but you can bet, after all of these leaks, that something is going to happen sooner rather than later.
Via: ThisIsMyNext