Motorola Droid 3 Price Slashed at Verizon
Last week, we saw the price of the Motorola Droid 3 slashed to $99 over on Verizon Wireless, a slashing that comes as the carrier is gearing up to launch the Motorola Droid 4. Today though, the carrier has cut the price of the 3G smartphone again, this time shaving the on-contract price of the Droid 3 all the way down to a mere $49 with a new contract.
This price won't last for long however as Verizon says that it will be putting an end to the discount on February 6th. However, we have a sneaking suspicion that this phone will have a discount attached to it all the way up until its EOL (End-of-Life) which we have heard is imminent.
The Droid 3, especially at this price, is a device to consider if you don't need the latest and greatest and don't care about using 4G LTE speeds. Yes, believe it or not, not all people are phone geeks.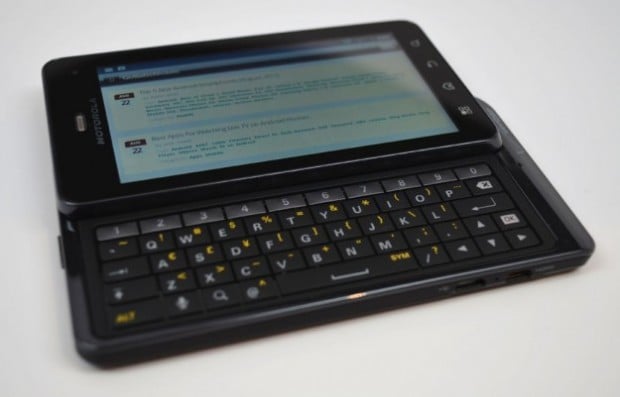 As we've said in the past though, most of you are probably going to want to hold off and snag a Droid 4 when it comes out. After all, we gave it our Best Smartphone of CES 2012 award over some pretty stiff competition.
The Droid 4 is also rumored to have a price tag lower then Verizon's usual $300 premium on 4G LTE smartphones and will be definitely be getting world phone capabilities sometime later this year making it ideal for travelers.
But, if we can't convince you to wait, the Droid 3 is for sale through Verizon for $49 right here.
Via: Droid-Life

As an Amazon Associate I earn from qualifying purchases.