Motorola Droid RAZR Teased in Video, Launch Countdown
We're still not convinced that the Motorola Droid RAZR is going to be able to compete with the Samsung Galaxy Nexus but fortunately, we only have to wait less than 48 hours to find out for sure. Tomorrow, Motorola will be making an announcement regarding a new device, widely believed to be the Droid RAZR/Droid HD/Spyder, and shortly after, Google and Samsung will take the stage to introduce Android 4.0 Ice Cream Sandwich and the Galaxy Nexus.
And while Google and Samsung have been relatively quiet since releasing that Galaxy Nexus teaser video, Motorola has upped the ante and has launched a teaser page on its website for the announcement.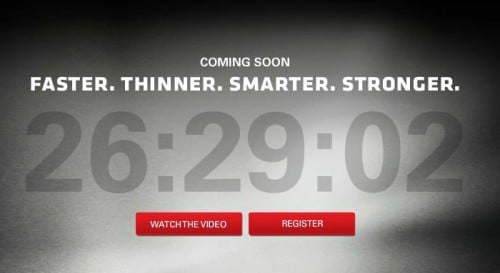 What we have is a video that teases the device as being Faster. Thinner. Smarter. Stronger. There is also a countdown for the announcement that sits about seven hours away from Google and Samsung's announcement.
Neither reveals much but that's the point.
Specs for the Droid RAZR are said to include a 4.3-inch qHD display. A 1.2GHz dual-core processor. 1GB of RAM. 4G LTE. Kevlar coated case. Gorilla Glass display.
Tomorrow shaping up to be a big day, folks.
Via: Engadget