Motorola Photon 4G Headed to U.S. Cellular as Motorola Electrify
Remember the Motorola Photon 4G for Sprint? Well, it's not a Sprint exclusive any longer as U.S. Cellular has announced that it will be launching it as the Motorola Electrify later this month for $199 with a new two-year contract. That price will come after a $100 mail-in rebate.
So, for those of you that have forgotten about the specs, let's do a little recap. The Motorola Electrify is going to feature a 4.3-inch qHD display, a kickstand, an HDMI port, an 8MP camera with dual-LED flash, a front facing camera, 16GB of on-board storage space, and a 1GHz dual-core processor.
U.S. Cellular's device will of course, not have the same 4G WiMax capabilities that Sprint's Photon 4G has.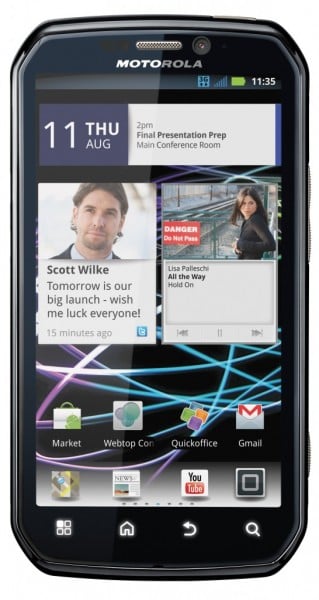 No specifics were given as far as the release date is concerned but again, it will be out at some point this month and avaialble to those of you that are in an area covered by U.S. Cellular.
If you're not sure if you are, you can head here and check out a coverage map.

As an Amazon Associate I earn from qualifying purchases.