New Android Emoji Coming Next Week
In October iPhone and iPad owners received a massive update to iOS 9.1 that delivered over 150 new emoji characters to use while texting, or chatting on social networks. Emoji are more popular than ever, but lacking on the Android side. However, yesterday we learned a huge update is coming to Android next week full of emoji and more.
When Apple released 150 new emoji for the launch of iOS 9.1 and the iPhone 6s, Android users were a bit jealous. Android users have been trying to enjoy the same small selection of emoji for a long time. And there's so few in fact, that many third party texting apps like Textra have optional iOS emoji add-on download packages.
Read: New Android Emoji Release Confirmed
After Apple's iOS 9.1 release Google quickly announced that they too, we're working to deliver more emoji characters for Android smartphones and tablets, and that officially starts next week. Google's senior VP of Android, Hiroshi Lockheimer confirmed this back in September, and again yesterday. Read on for more details.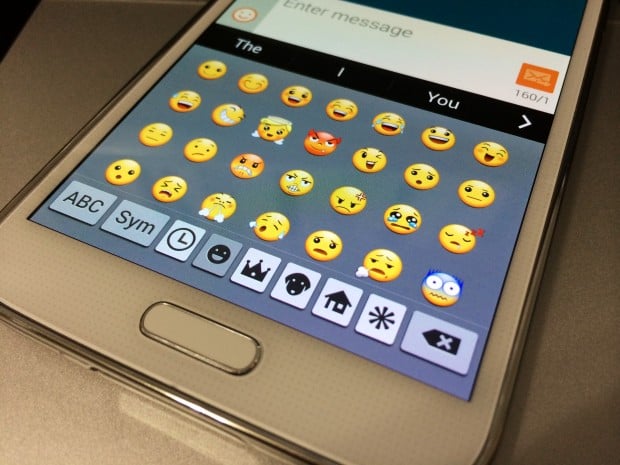 Hiroshi Lockheimer is like the father of Android these days, as the VP of Android, and he's been a big advocate for getting more emoji characters, new font, and even a new keyboard. After promising more were coming soon, yesterday he finally revealed a few of the details.
According to a post on Twitter by Lockheimer, early next week Android 6.0 Marshmallow will receive an update that adds tons of emoji, a new keyboard, new font, and new code. This means that this will be an actual software update, rather than a quick update to the Google Keyboard and other keyboards on the Google Play Store.
Look! New emoji coming to #Nexus next week. Fonts and tech details shared with OEMs to include in their updates too. pic.twitter.com/GwvKw2d67p

— Hiroshi Lockheimer (@lockheimer) December 3, 2015
In order for the new emoji, font, and keyboard to work universally on all Android devices, they'll need the latest full software update, not a quick keyboard update.
As a result an update will roll out next week starting with all Nexus smartphones and tablets. Meaning the Nexus 5, Nexus 5X, Nexus 6, Nexus 6P, Nexus 7 and Nexus 9 tablet. We're not sure if this will be Android 6.0.1 Marshmallow with other changes, the December security update patch that happens to add emoji, or if Google will stay on Android 6.0 Marshmallow but add these latest changes in.
Either way, brand new over the air software updates will begin rolling out to most Nexus smartphones and tablets next week. Google will make the factory images available to download, and has released the full code to OEMs. This means those with the Samsung Galaxy S6, a Moto X, LG G4 or other manufacturer devices, will have to wait for them to implement the new code and release software updates as well.
Most likely manufacturers like HTC, LG, Samsung and others will combine this with the highly anticipated update to Android 6.0 Marshmallow, but we can't be sure. As of right now almost all smartphones available in the United States are still on Android 5.1.1 Lollipop, and have yet to be updated to Marshmallow which was released back on October 5th.
Later on in the discussion on Twitter Hiroshi stated that he "can't spoil all the surprises!" ahead of time, which means this could be a much bigger update than just emoji. However, we don't have any other details at this time, but know that at least some sort of new update will begin rolling out to Nexus smartphones and tablets next week. Android 6.0.1 Marshmallow maybe? Stay tuned for more details.