New iPhone 6s Rumor Outlines Key Upgrade
The latest iPhone 6s rumor takes aim at the brain of the new iPhone we expect to see in 2015. For users who are waiting for the iPhone 6s release to upgrade to a new iPhone with a bigger screen this news signals continued progress and the key to many of the new features that should set this phone apart from the iPhone 6.
Apple's iPhone release cycle traditionally keeps the same design each year, but there is almost always an upgrade to the processor that unlocks the many iPhone features. This is why the new iPhone is faster than the old iPhone and why some features are only available on the newest iPhone models.
According to a new report Apple must still rely on a fierce competitor to make the iPhone 6s processor that will deliver many of the unannounced iPhone 6s features. The report arrives alongside more reports that claim Apple is finally ready to supercharge the iPhone 6s specs by doubling the amount of RAM and adding a new touch screen technology to the device.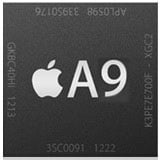 A new Apple A9 processor with twice the RAM as the already speedy iPhone 6 could lead to a better user experience that unlocks better performance for resource intensive apps, help users who keep dozens of Safari tabs open and deliver better mobile gaming.
The report today claims that Samsung will make a large amount of the iPhone 6s processor, which Apple will likely call the Apple A9 processor. This report from DigiTimes also claims that Taiwan Semiconductor Manufacturing Company (TSMC) will make some of these processors as well. TSMC currently makes the Apple A8 processors found in the iPhone 6 and iPhone 6 Plus. DigiTimes reports industry chatter, and like many leaks and rumors is not 100% accurate, but similar reports trace all the way back to 2013.
In July 2013 we first heard about this rumor and the timing for an iPhone 6s release. The Korea Economic Times reported that Apple would return to Samsung for the Apple A9 processor in 2015 for what the publication calls the iPhone 7.
"According to industry sources on July 14, Samsung Electronics signed an agreement with Apple to supply the next-generation AP that it will produce in 2015. The AP that will be produced using 14 nano FinFET technology is mounted on Apple's iPhone 7 to be released in the second half of 2015"
Although tradition hints at an iPhone 6s name for this new iPhone, the report also lines up other details and accurately predicted that Apple would switch to TSMC for a 20nm process in 2014. Which was confirmed late last year by Chipworks. This report is especially interesting considering the early and accurate report for what turned out to be the iPhone 6 and iPhone 6 Plus.
Although many users may not care who makes the iPhone 6s processor or much about the iPhone 6s specs as a whole, the change from a 20nm process to a 14nm process that both of these reports mention could lead to a more efficient, more powerful processor that Apple will likely use to deliver new iPhone 6s features and potentially better battery life.
This is not the first time Apple worked with Samsung on iPhone and iPad processors, but the two attempted to cut ties after a lengthy court battle and as Samsung increased the competition with the Galaxy S4, Galaxy S5 and Galaxy Note 4 devices. Samsung is currently weeks away from a rumored Galaxy S6 announcement that could lead to a Galaxy S6 on shelves months before the iPhone 6s release.
We expect an iPhone 6s release in fall 2015, similar to the last three new iPhone release cycles. It is likely that Apple plans to deliver an iPhone 6s and an iPhone 6s Plus that both use the same design as the current models, but add new features and run iOS 9 out of the box.
11 iPhone 6s Features We Want in 2015
Wireless Charging
It would be amazing to finally get wireless charging in the iPhone 6s or iPhone 6s Plus so that charging would no longer require a Lightning cable. There are adapters and cases to add wireless charging to the iPhone, but the real benefit comes from integrated wireless charging.
Yes, there is still a need for a cable connected to power, but you would no longer need to plug the iPhone in, just set it on a charging mat on your nightstand, on a coffee table at Starbucks or in a wireless charging dock in your car that can deliver power without the need to fumble with a cable.
The wireless charging iPhone 6s feature is all about the convenience of using the iPhone without a cable tethered to it -- and charging remains the only reason you absolutely need a cable with the iPhone.

As an Amazon Associate I earn from qualifying purchases.