New LG USB C 4K Monitors Are a MacBook Pro Owner's Dream
Three new LG USB C 4K monitors are a perfect compliment to the MacBook Pro with Thunderbolt 3 Connectivity, the option to daisy chain monitors and support for HDR 600 that will deliver higher dynamic range.
LG announced the new 4K monitors just ahead of CES 2018, where the company will announce additional displays and smart devices. The new displays include Nano IPS color technology and with the HDR 600 support will deliver better looking images at your desk.
The new LG 32-inch 4K monitor, model number 32UK950, is the first from the company to use Nano IPS technology that is likely similar to the Nano technology found in their high end TVs. The Nano tech in this monitor absorbs the excess light, enhancing the intensity and purity of colors. The monitor can display 98% of the DCI-P3 color spectrum, which is a fancy way of saying it is on par with the monitors used to edit Hollywood films.
With the LG 32UK950, the Thunderbolt 3 display dock that is built-in supports daisy chaining, so you can connect a second 4K display to the monitor directly. The monitors and accessories connect to your MacBook Pro or similar computer with a single cable that can also charge at 60W.
"Most of us spend hundreds of hours in front of monitors every month, yet it's one of the least likely products to get upgraded when higher productivity is desired," said Tim Alessi, head of product marketing at LG Electronics USA. "With these latest premium monitors from LG, we wanted to communicate that LG is committed to delivering the best possible screen resolution and user experience for any workspace."
In addition to the 32-inch model, LG also announced a new 34-inch UltraWide USB C monitor for 2018. The LG 34WK95U is a 21:9 5K monitor, allowing you to make even better use of your screen real estate with a high resolution screen that delivers accurate color reproduction. The LG 24-inch 5K UltraWide also uses Nano IPS technology and supports HDR 600 for high dynamic range.
The new 34-inch 5k UltraWide connects with USB C to deliver 5K at 60Hz, while also delivering power to the notebook. It's aimed at programmers, developers and video editors who need a huge screen that delivers accurate colors.
At CES 2018 LG will also announce the LG 34GK950G, a new QHD gaming monitor with Nano IPS tech and support for G-Sync technology.
The Best MacBook Pro Accessories in 2020
USB C to Lightning Cable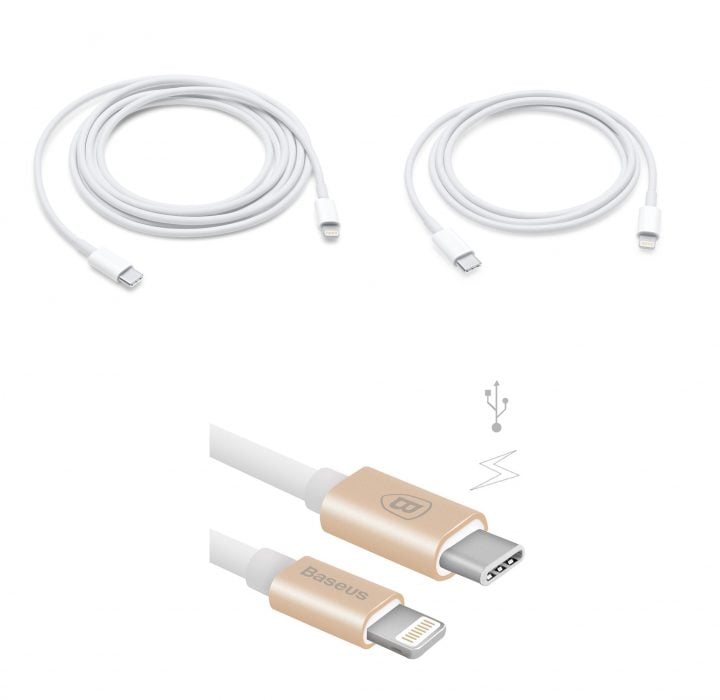 When it comes to connecting your iPhone to your MacBook Pro, the best option is to buy a USB C to Lightning cable instead of using an adapter that is more likely to get lost or left at home. Sure, an adapter would double as a USB adapter for other devices, but we're looking to remove adapters as possible.
I own two of these cables and I love them. Not only can I connect my iPhone directly to the Mac, but if I plug this cable into my MacBook Pro charger I can fast charge my iPhone X. This also works for the iPhone 8 and 8 Plus. When fast charging the iPhone charges up to 50% in 30 minutes.
Apple sells two official USB C to Lightning cables.

You can use this to charge your iPhone or iPad, sync to iTunes and even to use with Duet to use your iPad as a second display for your MacBook Pro.