New Samsung Galaxy Android 8.0 Oreo Rumors Emerge
Most of Samsung's Android 8.0 Oreo plans remain in the shadows, but we continue to see new information popup as we close in on 2018.
Samsung's confirmed a Galaxy S8 Android Oreo update, but the company remains mum about updates for devices like the Galaxy Note 8, Galaxy S7, and Galaxy S6. We've seen bits of information here and there, but we're still waiting for the company to outline its plans in detail.
One device that should make it onto the company's list of Android 8.0 Oreo updates is the unannounced successor to the Galaxy S8 and Galaxy S8 Edge. Samsung Galaxy S9 rumors are starting to swirl and we're starting to get a look at the potential features coming with next year's flagship.
Earlier this year, Galaxy S9 rumors suggested the new flagship would run Android 8.0 Oreo out of the box. The rumors make a ton of sense given that Samsung's currently in the process of testing the operating system on the device's predecessor. We still don't have a Galaxy S8 Android Oreo release date, but we expect the official update to land sooner rather than later.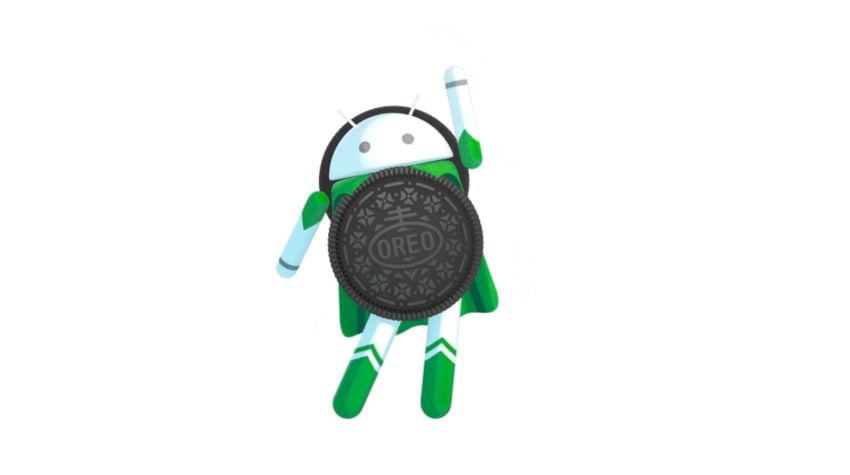 A new report from Dutch site Galaxy Club backs up these rumors with a claim that Samsung's currently testing Android 8.0, not Android 8.1, on the Galaxy S9.
Samsung typically launches its new Galaxy S flagships with the latest operating system though they typically don't come with the latest software version.
Google released Android 7.1 Nougat in December, but the Galaxy S8 and Galaxy S8 Edge both featured Android 7.0 Nougat at launch. Google also released Android 7.1.2 Nougat in April, but the furthest Samsung's gone is Android 7.1.1.
Samsung is currently testing Android 8.0 Oreo on the Galaxy S8 while Google is testing Android 8.1 on Nexus and Pixel-branded devices. Android 8.1 is expected to land for Nexus and Pixel phones and tablets in December, just a few weeks before the Galaxy S9 launch.
Samsung is reportedly planning to show off the Galaxy S9 in early January at the annual Consumer Electronics Show (CES) in Las Vegas. It's unclear if it will showcase the phone to the public or if it will keep the flagship behind closed doors.
The Galaxy S9 might make an appearance in early January, but the full-fledged launch is thought to be several months away. Galaxy S9 rumors currently point to a launch in March, same as the Galaxy S8 launch in early 2017.
Android 8.0 Oreo appears to be a lock for the Galaxy S9, but some of the device's other features are up in the air as we close in on CES and the new year.
Samsung will supposedly launch two models, a Galaxy S9 (SM-G960) and a Galaxy S9+ (SM-G965). The two devices are rumored to have 5.8-inch and 6.2-inch screens, respectively.
The two devices are rumored to have improved cameras, a repositioned fingerprint sensor, 4GB-6GB of RAM, Exynos 9810 and Snapdragon 845 processors, and more.
5 Reasons Not to Install Galaxy S8 Oreo Beta & 11 Reasons You Should
Install the Galaxy S8 Oreo Beta to Help Samsung
One of the best reasons to try the Samsung Galaxy S8 Oreo beta is to help the company improve the software before it's released to millions of Galaxy S8 users around the world.
If you're sick and tired of dealing with Android problems on your Galaxy S8 (or another device), and you've got a Galaxy S8 lying around, think about trying the Galaxy S8 Oreo beta.
Samsung is encouraging Galaxy S8 Oreo beta testers to provide feedback about Android 8.0 bugs and performance issues. This way, its engineers can squash bugs ahead of the widespread release.
Thanks to the feedback from beta testers, Samsung's fixed a ton of issues with Android Oreo ahead of the official release. The latest beta delivers a long list of fixes and enhancements.
Reporting bugs is extremely easy and your feedback, no matter how small, could help the company provide a much better experience for all Galaxy S8 users.
To send feedback, you simply launch Samsung+/Samsung Members and post your report under the appropriate menu.
Again, registration will end on January 5th so those of you looking to help need to signup soon.

This article may contain affiliate links. Click here for more details.