September Nexus 5 Android 5.1.1 Update: First Impressions
Earlier this month, Google confirmed a new Nexus 5 Android 5.1.1 Lollipop update that comes with security patches and bug fixes. While the update is small, it could certainly have a negative impact on performance. With that in mind, we want to tell you how the September Nexus 5 Android 5.1.1 build is performing.
Google's Nexus 5 Android 5.1.1 update has been out for several months now though the company continues to release new builds with security patches and bug fixes. It's all part of Google's newfound commitment to security after the Stagefright Vulnerability put a scare into people.
In August, Google rolled out a new Android 5.1.1 build for the Nexus 5 and its other Nexus devices. The update brought a fix for Stagefright but it also brought some problems to Nexus 5 users. Small updates like these have a tendency to cause issues so we weren't the least bit surprised.
A few days ago Google confirmed plans to roll out a new Nexus Android 5.1.1 build ahead of its Android Marshmallow release and today that update is rolling out to Nexus 5 users in the United States.
I just received a notification to install a brand new Android 5.1.1 Lollipop build on the Nexus 5. The update comes a few days after Google posted factory images and binaries on its website. I typically wait for the OTA to arrive and today it finally touched down.
With a September Nexus 5 Android 5.1.1 update rolling out, I want to take a look at the update and its performance on the aging former flagship from 2013. This is a small update that comes with some nondescript fixes but as I've mentioned many times, even the smallest Android updates can negatively impact performance.
Nexus 5 Android 5.1.1 Installation (September)
The September Nexus 5 Android 5.1.1 build is a tiny update, 16MB to be exact. That's absolutely tiny for an update and as you might expect, it only took a few seconds to download Over-the-Air once I tapped on the prompt.
The installation itself took around ten minutes or so because I have 117 apps on my Nexus 5 and the operating system needed to optimize every single one of them.
If you're connected to a fast Wi-Fi connection and you don't have 500 apps on your Nexus 5, the download and installation process should take you no more than 20 minutes to complete.
Overall, the download/installation process was smooth and it should be smooth for you if you're coming from an unmodified stock version of Android 5.1.1 Lollipop.
Nexus 5 Android 5.1.1 Lollipop Performance (September)
I've been using this new September Nexus Android 5.1.1 update for a few hours now and I want to provide some feedback on its overall performance. Before getting into my first impressions, I want to point out a few things to you.
First off, mileage is going to vary. I probably have different apps and I probably use my Nexus 5 differently than you do. So use these impressions as a general guide as you make plans to install, or skip, this new Nexus 5 Android 5.1.1 build.
Apps
I've been using as many apps as possible in the hours after the installation and thus far, I haven't noticed anything out of the ordinary.
My core group of Android applications includes Asana, Slack, YouTube, Chrome, Twitter, Instagram, Amazon, Hangouts, Spotify, Google Maps, and SoundCloud. None of these have been exhibiting problems and none of my secondary apps have given me any trouble either.
Twitter and Chrome continue to be the most problematic applications and neither one has acted up. That's a good sign but I expect to run into problems down the road. I always do.
If you're dealing with issues, try installing the latest bug fixes. If that doesn't work, try reinstalling the app. If that doesn't help, contact the developer.
Battery Life
So far, I haven't had any problems with Nexus 5 battery life. It's still holding up nicely after this new Android 5.1.1 build and I don't anticipate any drain in the future.
If you're feeling nervous or if you're already seeing weird battery drain after installing the update, you'll want to check out our list of potential fixes for Android 5.1.1 battery life problems. There are a number of proven fixes in there that might help.
If none of those work, the Nexus 5 Android Marshmallow release should be just around the corner. Google's rumored to be holding an event at the end of the month and we should get a release date then.
Wi-Fi, LTE & Bluetooth
I've been testing the Nexus 5 with a number of different Bluetooth devices and I haven't run into any problems yet. My speakers and headphones have been able to pair with it no problem.
I've also yet to run into any issues with Wi-Fi and LTE. AT&T's network is holding up nicely and I've been able to successfully connect to several different routers without running into any slow or non-existent connections. Everything is normal.
Bugs & Issues
I've been on the hunt for bugs and issues but like the last Android 5.1.1 build, I've been unable to find any significant problems. Not surprising given how small this update is.
Large, widespread problems typically make themselves known immediately so I'm confident that there aren't any on board this security update. Smaller bugs are harder to spot but given the stability of the last update, I think the chances of running into something are pretty slim.
Given the size of this update, my guess is that problems will be extremely isolated to just a few Nexus 5 users.
Speed
My Nexus 5 is still very fast with this new September Android 5.1.1 update on board. Animations and transitions are fluid and I haven't noticed any sluggishness or freezing after the update. It feels very snappy.
Should You Install the September Nexus 5 Android 5.1.1 Update?
This September Nexus 5 Android 5.1.1 update doesn't appear to have any major problems on board. I haven't noticed any and I haven't heard about any widespread issues.
If you're concerned with security and you want the latest fixes, you should be able to install this update without any problems.
If you're concerned with how it might impact performance ahead of the Nexus 5 Android Marshmallow release, you should be alright if you decide to hold out.
Nexus 5 Android Marshmallow Release: 7 Things to Expect
Nexus 5 Android Marshmallow Release Details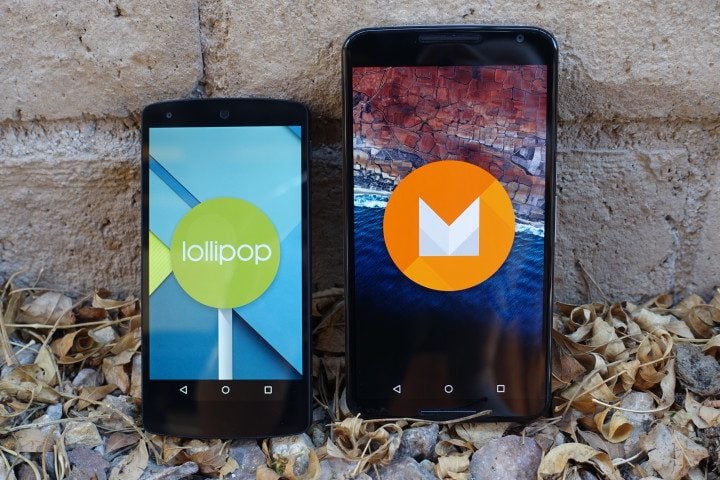 Google still isn't talking about the Nexus 5 Android Marshmallow release though we expect it to shower Nexus 5 users with new details in the near future.
Nexus launch rumors point to an announcement in San Francisco on September 29th. This date isn't set in stone but it appears likely.
This date will likely serve as the launch pad for the two rumored Nexus smartphones and the Android Marshmallow update. And it's here that you can expect Google to outline its public release plans for the first time.
We'd expect the company to talk up Android Marshmallow features and we'd expect it to confirm its roll out plans for older Nexus phones and tablets like the Nexus 5. This is standard Android release protocol and we don't expect anything outlandish from Google.
We also wouldn't be surprised if we saw several Nexus 5 Android 6.0 release rumors emerge ahead of this launch date. We typically about Google's plans before it can reveal said plans. So, if you're interested in Android 6.0, you'll want to keep an eye out in September.

As an Amazon Associate I earn from qualifying purchases.