Nexus 5 & Nexus 6 (2015) Launch Date Confirmed
The 2015 Nexus 5 and Nexus 6 release date is almost here. After months of rumors and speculation late Friday evening Google finally confirmed the company will be holding an event on September 29th in San Francisco. Since as far back as April we've been hearing two new Nexus smartphones will debut in 2015, and Google just sent out invites teasing some "tasty new treats" are coming soon.
We've heard this date before, but now it looks like potential buyers can circle it on the calendar. It is the day we'll see the new Nexus 5 and Nexus 6 for 2015, the release of Android 6.0 Marshmallow, and possible a few other things.
Read: Nexus 5x 2015 vs Nexus 5: What We Know Right Now
Invites have started hitting select members of the press inboxes for an event on September 29th, and Google even hints at Android 6.0 Marshmallow by promising some "tasty new treats and much s'more", as you can see from the invite below. Read on for everything we know, and what to expect from Google's September 29th event.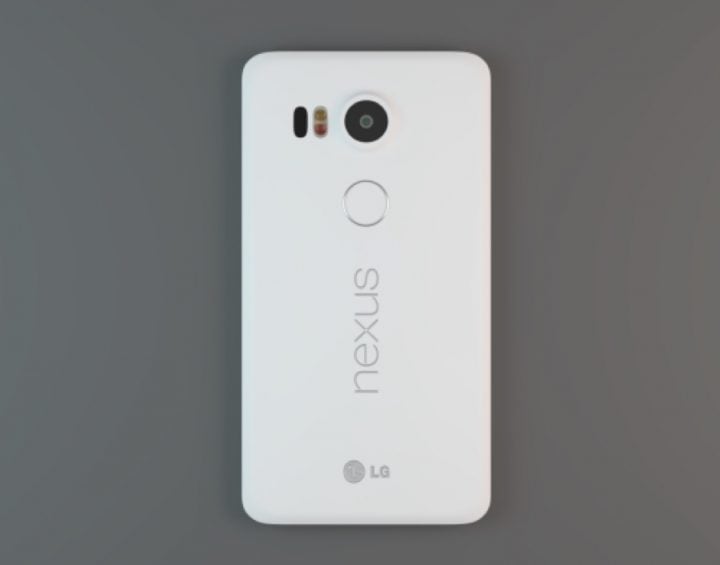 At this point it's pretty clear regarding what will be announced, or at least most of the announcements. Rumors and leaked photos have been surfacing for months spilling all the details well ahead of any potential release date. And while we don't know exactly what's coming and a few rumors have been back and forth on details, we have a pretty good idea of what to expect.
Google will take the stage on September 29th and reveal a new LG Nexus 5 with a 5.2-inch screen, and the Huawei Nexus 6 with a 5.7-inch display for 2015. That said, we're hearing they'll be called the Nexus 5x, and the Nexus 6p, but those names are still unconfirmed. At least three reliable sources have called the smaller variant the Nexus 5x, but only one claims the Huawei Nexus 6 will be the Nexus 6p.
That isn't all that's coming though. Google will also use the stage to unveil more details about, and launch its latest version of Android. That being Android 6.0 Marshmallow that debuted early this year. We can expect the new Nexus 5 and Nexus 6 to be the first devices to launch with Android 6.0, and older current Nexus devices will see updates in the near future, potentially starting on the 29th.
We've also heard a new Google Chromecast will be released, possibly a Nexus 8 tablet, but that seems unlikely, and a new Nexus TV or Nexus Player, similar to the model released back in October of 2014.
The highlight of the event will of course be the update to Android 6.0 Marshmallow for the current Nexus 4, Nexus 5, Nexus 6, Nexus 9 and Nexus Player, as well as the two brand new smartphones. So what can we expect from Google's new flagship phones? Front facing speakers, fingerprint scanners for security, Android Pay and much more. Here's what we know so far.
LG Nexus 5x Specs (Rumored)
 5.2-inch 1920 x 1080p P-OLED HD Display (could be Quad-HD)
8-core Snapdragon 620 Processor with 3-4GB of RAM
32 and 64GB of internal storage
13 megapixel F1.8 camera with OIS and Laser auto-focus (like the LG G4)
4 MP front camera
3,180 mAh battery with wireless charging (Other Rumors suggest 2,960 mAh)
Rear Fingerprint scanner under the camera
Dual Front-facing speakers
USB Type-C with Quick Charging Technology (reversible charging cord)
Aluminum Frame with Matte Black/White Plastic Design
more
Above are a few details we've heard over the past few months, but none are 100% confirmed. We know it will have a 5.2-inch screen and a fingerprint scanner, but some of the final specs are still unknown, the image above is the latest leaked photo.
However, that's just the LG Nexus 5x, and a bigger all aluminum Huawei Nexus 6 is also set to be revealed. It hasn't leaked as often, but here's what we know so far about it. Of course, details are subject to change and we'll know everything come September 29th.
Huawei Nexus 6 2015 Specs (Rumored)
5.7-inch 2560 x 1440 Quad-HD Display
8-core Snapdragon 810 processor with 3 or 4GB of RAM
32 & 64GB storage configurations
Android 6.0 Marshmallow
21 Megapixel rear and 8mp front camera setup, laser autofocus, dual-LED flash
3,500 mAh battery
Aluminum Design
Dual Front Facing Speakers
Fingerprint Scanner
USB Type-C Port
more
Leaks suggest both the Nexus 5 and Nexus 6 will be very similar with white, black, and possible a Mint color option, have fingerprint scanners on the back and dual front facing speakers for improved sound. Below is the latest leaked photo of the Nexus 6 (or Nexus 6p) which looks good aside from the curved edge for the big camera.
Whether things phones will be able to compete with the iPhone 6s and 6s Plus, the LG G4, and Samsung's new Note 5 remains to be seen. That being said, we can now confirm they'll be announced on September 29th, and we're hearing they will be available for pre-order the same day.
Stay tuned for more details, and expect a day-one pre-order, with devices shipping in the middle of October. We'll update once we know more. Last but not least, the event will also be live-streaming from Google's YouTube Channel.