Nexus 5X Release: 5 Last Minute Details
At this point it's pretty clear that Google plans to unveil two brand new Nexus smartphones this week. Over the past month more and more details have continued to leak, and this weekend a few last minute details surfaced regarding the new Nexus 5x that potential buyers need to know about.
Last week Google confirmed the company would be hosting an event in California on September 29th, where we're expecting the new Nexus 5X and Nexus 6P to be announced, along with a new Google Chromecast and possibly another Nexus Player as well.
Read: 5 Reasons to Wait for the Nexus 5X
This year Google will be releasing two Nexus smartphones, similar to the double device approach that has been successful for Samsung and Apple. Those being a 5.2-inch LG Nexus 5X, and a bigger all aluminum and more premium 5.7-inch Huawei Nexus 6P. Below are a few more details to add to the growing list of information about these new phones.
For months on end small reports and rumors have been swirling regarding what Google has planned, but over the last few weeks everything came together. We know almost exactly what to expect, what the new Nexus 5 and Nexus 6 look like, and even when they'll be announced. Then last week official press photos surfaced at AndroidPolice that confirmed everything we've heard so far.
With the devices both official, pictures floating around everywhere, specs and details already known, and the announcement coming tomorrow, buyers have a few remaining questions.
We know what it looks like, when it's going to be announced, that it'll have some great features and run Android 6.0 Marshmallow, but what about the price, actual release date, and carrier support? Those questions and more have been revealed this weekend, and we have all the details.
The slideshow below will go over a few last minute details regarding the release date and announcement for Google's new 2015 Nexus 5X.
Nexus 5X Release Date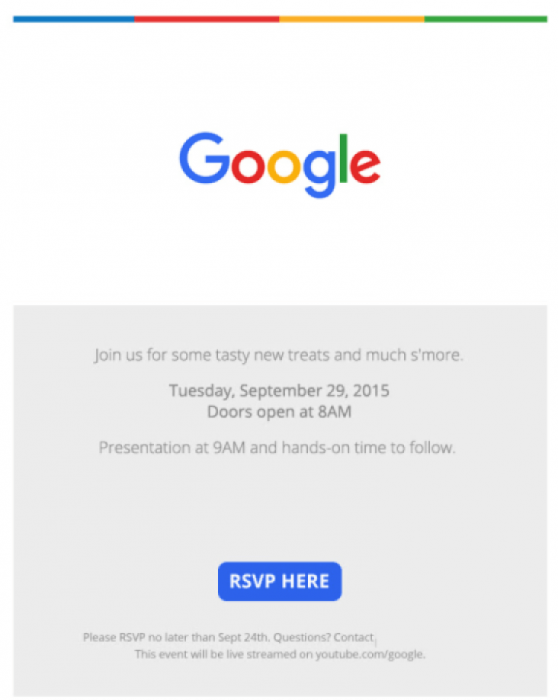 Last week some official photos surfaced that confirmed the name will in fact be the Nexus 5X. And while we know everything else about it, a few questions remain unanswered. Those being the price, final specs, colors, carrier support and other things.
Multiple anonymous sources have confirmed that the Nexus 5X and Nexus 6P will both be available for pre-order starting tomorrow, September 29th, in the evening after Google's event.
The Nexus 5X will be available for pre-order starting the 29th in the United States, the UK, Korea, Japan, and Ireland. Oddly enough missing from the pre-order details and announcements was anything related to Canada, but most likely it will arrive in Canada along the same time-frame.
Tomorrow morning Google will take the stage at a small quaint event to make the announcement, and we'll bring you all the details as they're revealed live on stage.

This article may contain affiliate links. Click here for more details.