Nexus 5X vs iPhone 6s: 5 Things Buyers Need to Know
Last month was an exciting time for smartphone buyers. Google announced two all-new smartphones with the Nexus 5X and Nexus 6P. And Apple revealed the iPhone 6s and iPhone 6s Plus. These are all wonderful smartphones, but those debating between the smaller options have a lot to consider. Below are a few key things buyers should keep in mind about both as they decide which phone to buy.
Both the iPhone 6s with iOS 9, and Google's Nexus 5X have a few exciting new features that are "firsts" for each company. Apple has re-envisioned multi-touch with what its calling 3D Touch, and Google wants to change how users multi-task with Google Now on Tap, and added a fingerprint scanner.
Read: How to Use 3D Touch on the iPhone 6s Plus
Each phone represents the best of the best for iOS and Android, built by their parents, and deliver great features and a solid design. And while the new iPhone 6s doesn't look different, it's an entirely new phone. At the same time, the Nexus 5x is Google's first phone with a fingerprint scanner, runs the all-new Android 6.0 Marshmallow, and went back to what made the Nexus line successful. A smaller yet powerful and affordable phone. Read on for everything you should know about both before making a purchase.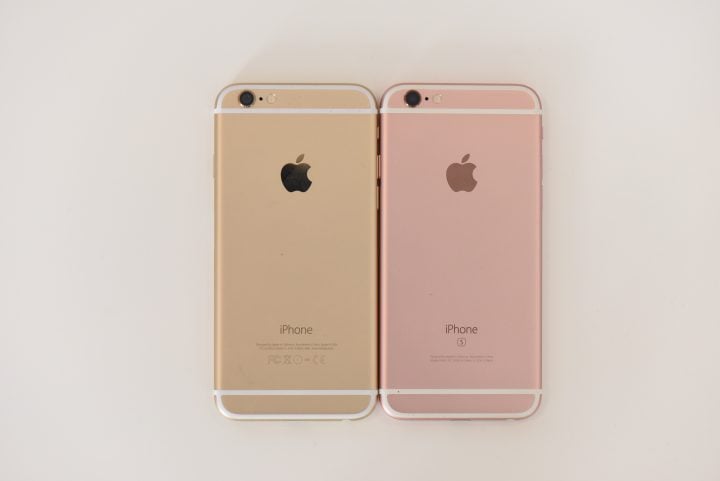 Just like everyone was expecting and knew would happen, Apple stuck to its usual 2-year release cycle, and the new iPhone 6s looks just like the original iPhone 6 from 2014, but there are some major changes that users won't see at first. Apple improved the internals, added a faster powerful A9 processor, upgraded the camera to a 12MP iSight lens, then delivered new features with iOS 9. There's a lot to go over, but we'll only touch on a few main areas here today.
At the same time, Google's Nexus 5X is a completely different approach. Google is delivering nearly the best of the best in all regards, while keeping the price down. Buyers are getting new hardware, finally a great camera and better battery life, and Google introduced fingerprint support with Android Pay. All of this without costing an arm and a leg. Both are excellent smartphones that will appeal to different buyers, but those who aren't a fan of one operating system or the other have a tough choice to make between these two perfectly-sized smartphones.
The iPhone 6s and Nexus 5X are two of the better phones ever made by Apple or Google, and here's what you should know about both of them, how they compare, and what to expect.
Nexus 5X vs iPhone 6: Release Date
A few days before the Nexus 5x announcement, Apple started shipping its new iPhone 6s and iPhone 6s Plus to buyers. This means that some may have already bought an iPhone 6s, before seeing what Google had to offer. There's nothing wrong with that, as it's a great phone, but if you're still on the fence here's what you should know.
Google announced the Nexus 5X on September 29th and made it available for pre-order immediately. It's available now, but won't start shipping until October 22nd according to the latest reports.

Read: Nexus 5X Release Date Breakdown
The Nexus 5X can be pre-ordered right now, but the Google Store won't start shipping until the 22nd, and those who've already pre-ordered will get priority. So some buying right now could be waiting until November 1st, if not later.
Essentially, buyers have to decide if they can wait a few weeks for the Nexus 5X, or choose the iPhone 6s right now from the carrier of their choice, or directly from Apple. However, if you're willing to wait and weigh the pros and cons, read on for more information.

As an Amazon Associate I earn from qualifying purchases.