September Nexus Android 5.1.1 Release: 10 Things to Know
Google's rolling out a new Nexus Android 5.1.1 Lollipop build ahead of its upcoming Android 6.0 Marshmallow release. Today, we want to take a look at everything you need to know about this new Nexus Android 5.1.1 release.
The Android 5.1.1 Lollipop update has been out for several months now though Google continues to roll out new Android 5.1.1 builds to Nexus users. It's all part of the company's new commitment to rolling out timely security updates.
In July, the Stagefright vulnerability made headlines. Shortly after its arrival on the main stage, Google announced that it would be rolling out monthly security updates to its stable of Nexus smartphones and tablets. The company has kept its word.
Last month, a new Android 5.1.1 build hit Nexus users and earlier this month, Google started pushing out another Android 5.1.1 build that doesn't bring new features but instead brings security patches and bug fixes.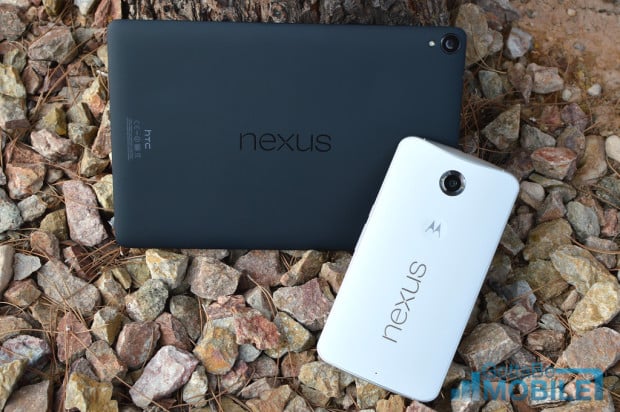 This new September Nexus Android 5.1.1 update isn't big but it's important for a few reasons. One, it's aimed at improving Nexus devices. And two, like all updates, it has the potential to cause problems for Nexus users. In fact, as we'll show you, it already is.
While the Android Marshmallow release is getting closer, Nexus users have at least one more Lollipop update to contend with and today we want to take a close look at the most important things to know about this September Nexus Android 5.1.1 update.
This quick roundup takes a look at the present and it also takes a look at what you need to know about the future. Keep these in mind as the roll outs continue.
Android 5.1.1 OTAs Are Hitting Nexus 5, Nexus 6 & More
The first thing to know about the September Nexus Android 5.1.1 release is that it's rolling out, Over-the-Air, for several well known devices.
We just got the Nexus 5 Android 5.1.1 build OTA prompt on Wednesday and that's a sign that the company is finally making progress with its release for the Nexus 5.
It's also rolling out for the Nexus 6, Nexus 4, Nexus 7 2013, Nexus 9, and Nexus 10. The Nexus 7 2012 will not get this update and it won't get any future updates. If you're concerned about new features and security, it might be time to upgrade from the 2012 model.
You can check for the new build in the About section of your Settings and it will also prompt you when it's available. We just waited for the prompt.
You Can Skip the OTA
If you don't want to wait for the OTA to arrive, you can always install manually. You have two options at your disposal.
If you're rooted and unlocked, you can install the factory images on your Nexus device right now. Just make sure you select the appropriate build.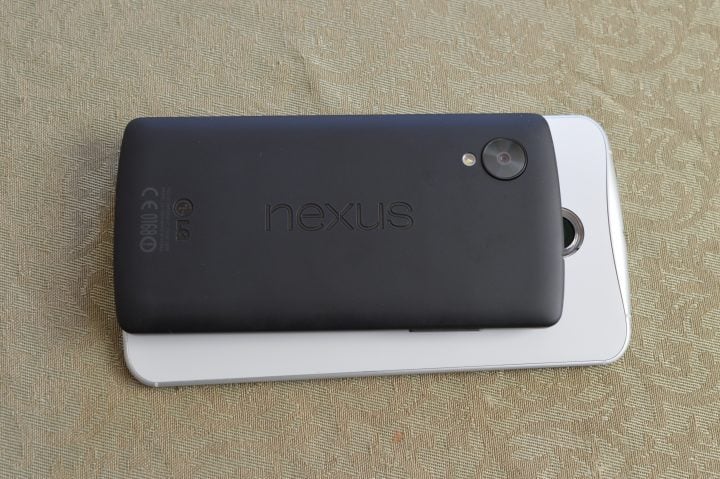 You can also download the files from Google's servers and sideload them that way. You'll find the correct files here. If you aren't skilled at manually installing Android software, you should wait for the OTA prompt to arrive.
We expect Google to complete this roll out before the end of the month and you should get the update soon, if you haven't already.
You Should Prepare Before You Update
This is a small update but even the smallest Android updates can have a huge impact on your device's performance. This is why we always tell users, especially novice Android users, to prepare ahead of the OTA update.
We've put together a guide that will take you through some things to do to prepare for this small, but important, Android 5.1.1 build. You don't need to follow them all but give them a look if you're new to Android or you want a refresher course.
September Android 5.1.1 Build is Small
Now, keep in mind, this update is tiny. The Nexus 5's new Android 5.1.1 build is 16MB. That's really small for an Android update.
This is because it's a security/bug fix update. It doesn't come with any new features or anything that's going to wow you visually. It's meant to help stabilize your phone or tablet. Here is the full list of changes coming with the update.
September Android 5.1.1 Update Problems Emerge
This is a small update, 16MB for some users. But as we mentioned, even the smallest updates can bring trouble with them. This update is no different.
We're already seeing Nexus users take to the Nexus Help Forums to complain about new Android 5.1.1 issues after the new September update. One Nexus 5 user says that his device no longer charges after the update. We're also seeing people run into trouble when trying to install it. These are just a couple of examples.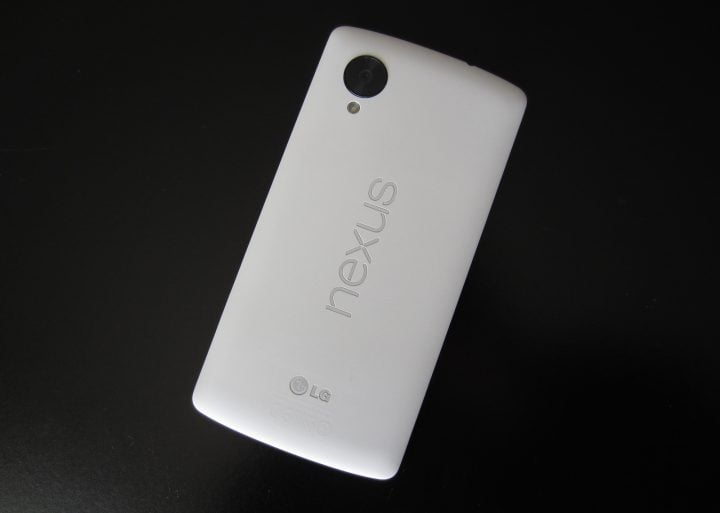 While we haven't seen any widespread issues emerge in the hours after its release, you'll still want to be extremely careful. You always assume some risk when you install these Android updates. Something that you should keep in mind because we'll see plenty more of these security updates.
Try These Fixes
If you do run into problems with this Nexus Android 5.1.1 build, you'll want to consult our list of fixes for common Android 5.1.1 problems.
These fixes aren't guaranteed to work but they've helped a number of Nexus users squash their annoying issues.
Some Other Useful Resources
Those fixes are a great starting point. If you can't find a fix there, you'll want to branch out and look at some other resources.
First, try the Nexus Help Forum. This is a great place to share and absorb feedback and it's also a great place to ask for help with problems. It's a very active community and it's the first place to turn if you can't find a fix for your problem.
If you don't like the Nexus Help Forum, try Android Central's Nexus forums or XDA-Developers for help. Ask nicely and you might receive some help.
September Android 5.1.1 Update Impressions
We've also put together some initial feedback regarding the September Nexus 5 Android 5.1.1 release.
We installed the update earlier this week and so far, it's running beautifully on the Nexus 5. We haven't seen any major problems. We're not anticipating any problems in the future but you can never be too sure. Problems can pop up at any time.
Last Lollipop Update
If you're dealing with Android 5.1.1 problems on your Nexus phone or tablet, know that the next bug fix update will probably be Marshmallow, not Lollipop.
Google's confirmed an Android 6.0 Marshmallow update for Q3 and Q3 ends when September ends. In other words, we're getting close to its arrival.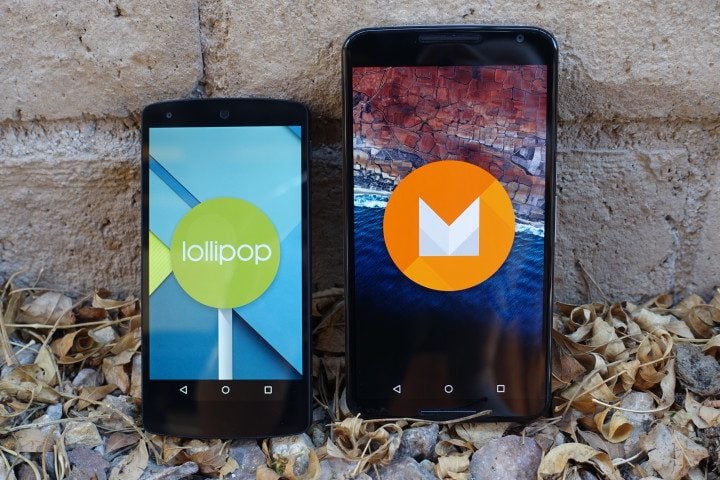 The Android 6.0 update will bring a ton of new features to the table but it will also bring some enhancements and fixes to Nexus devices. There's a very good chance it will smooth over some issues from Android 5.1.1 and that's why you'll want to keep an eye out in late September.
Nexus Android 6.0 Release Date
The release is confirmed for Q3 but that doesn't mean that every single Nexus phone and tablet will get Android 5.1.1's replacement this month. Google tends to stagger its releases which means we'll probably see some people get it in October.
We'll probably know for sure on September 29th. Google is now confirmed to have a Nexus event planned for that day and we'll probably hear all about the update and its release date during the event. Hopefully, Google live streams it so everyone can watch.
Nexus 5 Android Marshmallow Release: 7 Things to Expect
Nexus 5 Android Marshmallow Release Details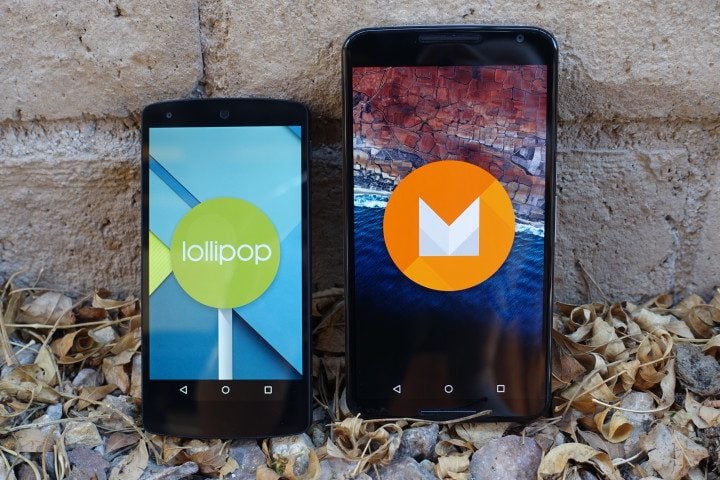 Google still isn't talking about the Nexus 5 Android Marshmallow release though we expect it to shower Nexus 5 users with new details in the near future.
Nexus launch rumors point to an announcement in San Francisco on September 29th. This date isn't set in stone but it appears likely.
This date will likely serve as the launch pad for the two rumored Nexus smartphones and the Android Marshmallow update. And it's here that you can expect Google to outline its public release plans for the first time.
We'd expect the company to talk up Android Marshmallow features and we'd expect it to confirm its roll out plans for older Nexus phones and tablets like the Nexus 5. This is standard Android release protocol and we don't expect anything outlandish from Google.
We also wouldn't be surprised if we saw several Nexus 5 Android 6.0 release rumors emerge ahead of this launch date. We typically about Google's plans before it can reveal said plans. So, if you're interested in Android 6.0, you'll want to keep an eye out in September.