No iPhone 5 This Summer: What You Can Buy Instead
Apple didn't announce a new iPhone at this year's WWDC keynote and that has left many current iPhone owners, myself included, in a strange position. After two years, contracts with AT&T will soon be up and all of us will be looking for a new phone to get. Many of you will want to wait for the iPhone 5, which may or may not come out in September, and that's fine. Others though will be looking at different operating systems, competing carriers and a host of new devices and we wanted to help those that might be on this side of the fence.
On Monday, we asked you what devices you might be getting in lieu of the iPhone 5. Today, we've come up with a list of phones that we think are some pretty good alternatives in case you don't want to wait until September.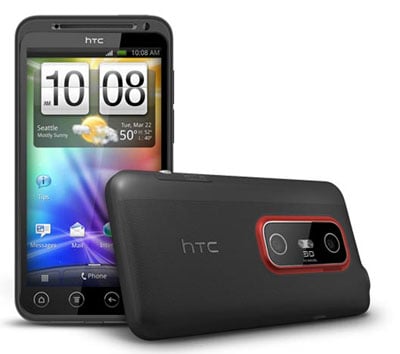 Sprint's upcoming HTC EVO 3D is going to be out later this month and I expect it to be one of the best phones to come out of this year. I'm not a huge fan of 3D, I think it's gimmicky, but this device is undeniably amazing. Not only is the price tag right on point but it has an extremely loaded set of specifications and will run on Sprint's 4G WiMax network making the EVO 3D a worthy successor to one of the best Android smartphones ever to grace shelves in the HTC EVO 4G.
The EVO 3D will sport Android 2.3 Gingerbread out of the box, it'll have HTC's fantastic looking HTC Sense 3.0 over the top of Android, it has a dual-core processor, a high resolution 4.3 inch qHD screen, 1GB of RAM, glasses free 3D, an unlocked bootloader, oh, and it's built by HTC which means the form factor will be glorious.
We went hands on with the EVO 3D at CTIA and we are confident that it's a fantastic device with a bright future.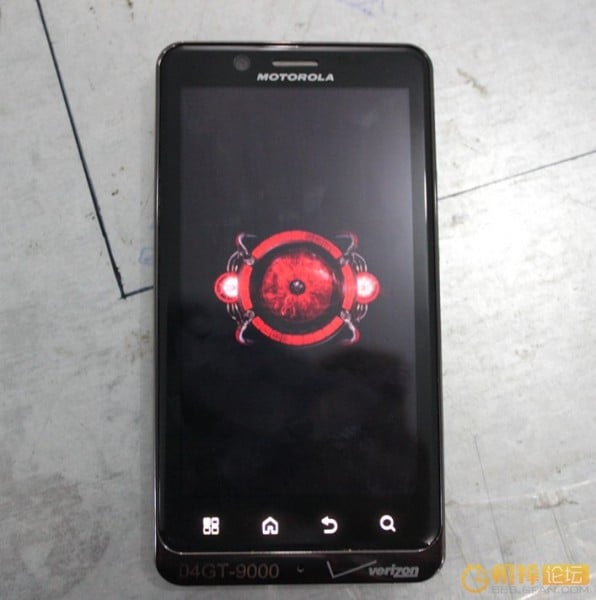 We're still not exactly sure what the Motorola Droid Bionic is all about but from the looks of things, it's going to be an absolute monster of a device when it arrives this summer on Verizon's 4G LTE network.  That monster part is literal because it looks like the Droid Bionic is going to be arriving with a massive 4.5 inch qHD resolution display.
Obviously, this is a big step up most smartphones but if you watch a lot of media content or browse the web as much as I do, it's going to be an easy transition. And let's not forget the rest of the rumored specifications. New 3D MotoBlur software, 8MP camera capable of 1080p video recording, and Google's latest version of Android, Android 2.3.4 Gingebread.
It's unclear when the Droid Bionic is going to be out but if Motorola sticks to its guns, it'll be out at some point this summer before the possible launch of the iPhone 5 in September.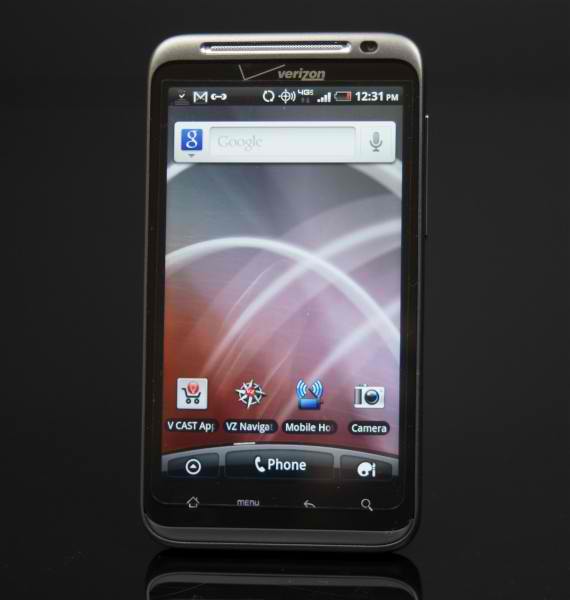 If you can't wait for the Motorola Droid Bionic, why not treat yourself to the original 4G LTE smartphone, the HTC ThunderBolt? In a nutshell, the ThunderBolt is Verizon's version of the  HTC EVO 4G combined with 4G speeds which, we must say, is not a bad combination at all. There are a couple of downsides (battery life, single core processor) but this is a phone that has a solid set of features with an extremely fast network behind it which means it's worth a gander.
Another reason to take a look at it? It's fairly inexpensive and won't break your bank account. Right now, you can get it for as low as $130 at Amazon. Not bad for a phone only a few months old and one on Verizon's next-gen network.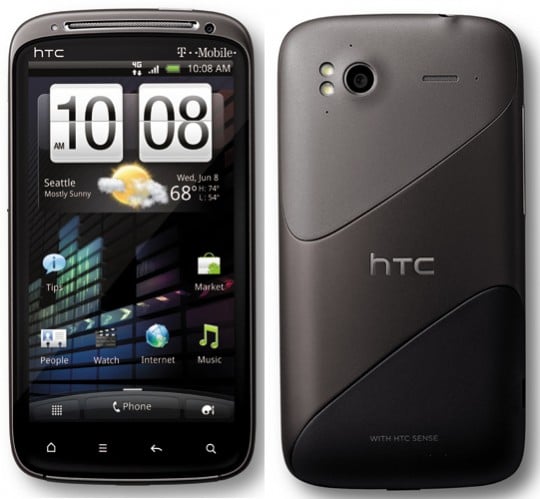 It's extremely hard to recommend heading to T-Mobile right now with its uncertain future but the carrier does have some cheap data plans and also have an extremely intriguing device coming out called the HTC Sensation 4G which will be arriving, officially, on June 15th. Unofficially, it's already out.
The Sensation 4G packs some exciting specifications including a 4.3-inch SLCD touchcreen with 540×960 resolution, a 1.2GHz dual-core processor, 1080p video recording, and Android 2.3 Gingerbread with HTC Sense 3.0 right out of the box.
Those combined with a sleek design make the Sensation a device to take a look at in lieu of the iPhone 5.
This is kind of the dark horse of the bunch but the Nexus S 4G from Sprint offers some stuff that will be attractive to all smartphone users. First, the Nexus S is a downright sexy device. So sexy, that Apple is apparently contemplating using similar curved glass for the display on the iPhone.
Second, it's a Nexus device which means you'll get all the major Android updates first. Third, it runs on Sprint's WiMax. Four, it's extremely cheap. Five, Sprint offers unlimited data which you can pair up with the device.
Sprint's Nexus S 4G will also be the first phone to support Google's mobile payment application, Google Wallet.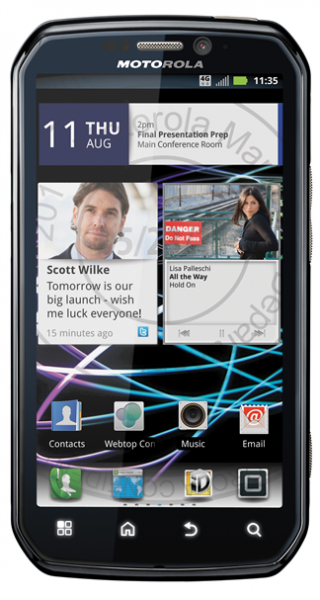 Another option on Sprint that was announced on June 9th. The Motorola Photon 4G is a world phone, meaning it's capable of using GSM all over the planet, and as you can tell, it's going to be a WiMax 4G device. That's not all either, it's a dual-core smartphone – it employs a Tegra 2 – and it also has a 4.3-inch qHD high resolution display, same one found on the Droid X2.
That's not all either. The Photon 4G will also apparently be coming with an unlocked bootloader which means that owners will be able to customize to their heart's content.
This is an extremely attractive device for those that do a lot of traveling and want a speedy phone to boot. Unfortunately, we have no details yet on when it will be launching only that it will be coming at some point this summer.
Why Only Android?
You'll notice that all of the phones on here are Android phones. And before you start accusing us of hating Windows Phone 7, just listen.It's extremely hard to put a Windows Phone 7 device on here because none of the devices out right now feature 4G speeds. There also isn't a WP7 device on the market with a heavy spec base like the rest of the phones on this list. That being said, Windows Phone 7.1 Mango is extremely exciting, we just think that the current hardware will be overshadowed by the new hardware later this year.
As for BlackBerry, well, if RIM had anything that we truly could recommend looking at over the iPhone 5 then it would be on the list. Sadly, the company doesn't. And while the iPhone 4 is an option, it is a year old and we want to focus on on new smartphones with the latest technology like 4G data connectivity.

As an Amazon Associate I earn from qualifying purchases.