November Fallout 4 Update: What We Know So Far
Bethesda's going to be tackling Fallout 4 problems very soon. Some of them at least. The first big Fallout 4 patch has been confirmed and the developer's first release will come sometime next week and hopefully solve some of the bugs and problems that've popped up in the week since launch.
Last week, Bethesda released a day one Fallout 4 patch that addressed some of the problems on Xbox One, PS4 and PC. Unsurprisingly, these early patches failed to fix them all and Fallout 4 problems continue to plague the millions who picked up the follow-up to Fallout 3.
Today, Bethesda finally addressed those problems with new comments regarding a November Fallout 4 patch that will arrive for PC first and consoles later.
In response to the growing frustration amongst gamers, the developer has outlined its plans for its first major Fallout 4 patch for PC, Xbox One and PS4. The company hasn't said what exactly will be on board the first update but it has outlined some of the initial details regarding its release date.
Bethesda says that its Fallout 4 patch process will mirror what its done in the past. First, it will roll out a beta Fallout 4 patch for PC users. Once that's approved, it will roll out the final version of the patch for PC.
The developer expects the first beta Fallout 4 patch to arrive on Steam sometime next week. A specific release date is unknown at this time. Its contents remain a mystery though Bethesda says that it's "hard at work addressing the top issues."
Xbox One and PS4 users will be next in line though the developer is careful not to attach any sort of time frame for the first Fallout 4 patch for consoles.
Bethesda also says that PC, Xbox One and PS4 users can expect "to see more updates, that are smaller and more frequent, than a few big ones." This way, it will allow them to "to make sure each fix is working right, as any change can have unintentional side effects in a game this huge." Patches often bring their own collection of problems.
As for the update itself, gamers are hopeful that it addresses some of the more glaring Fallout 4 problems which include a mixture of harmless bugs and game-breaking problems. The first Fallout 4 game-breaking bug was discovered earlier this week and it's sure to be atop Bethesda's list of complaints.
In the meantime, Fallout 4 players are encouraged to pass along feedback to the developer so that its team can address the problems in this update or in a future update.
Along with bug fixes, Bethesda's also promised regular updates that deliver new features and tweaks. The company will evidently mirror its updates after Skyrim's.
The developer's regular updates for Skyrim included "mounted combat, legendary mode, kill cams, visual enhancements and more."
All of this will come on top of planned Fallout 4 DLC and Fallout 4 mods that are expected to come to PC, Xbox One and PS4 in 2016. Fallout 4 mods are already available for PC though the official tool won't become available until early next year.
16 Fallout 4 Features That Will Help You Play Better
How to Use Cover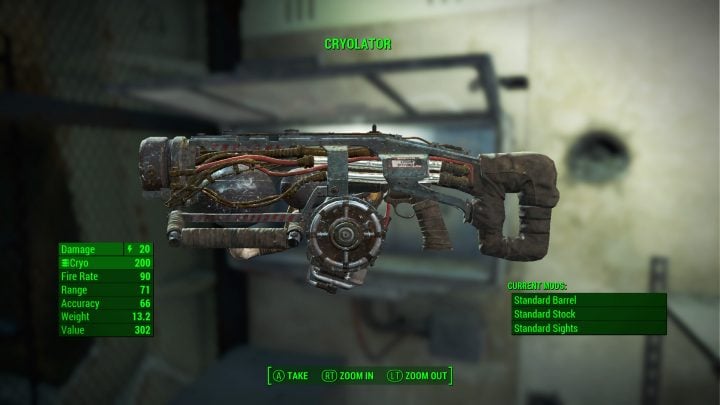 Staying alive is a big part of the game. If you stay alive, you're able to earn XP. If you earn XP, you level up your character and his or her perks. If you don't stay alive, you earn a potential headache and valuable time wasted.
There are plenty of ways to stay alive in the wasteland. Stimpacks, Rad-Away, weapon upgrades, powerful armor. There is also a hidden Fallout 4 feature that could help save you some time, stimpacks, and a headache.
You can use cover to your advantage in Fallout 4. If you find cover, walk up to it with your weapon drawn. Once you get close, your character will lower his or her weapon. Next, hold aim and your character will pop out of cover. Release aim and he or she will return to cover.
To get a feel for what we're talking about, head on over to this demonstration. Then, try it the next time you get in a fight.

This article may contain affiliate links. Click here for more details.