14 Official LG G5 Accessories
This buying guide will detail all of the official LG G5 accessories available. The phone is over a year old, but some are still choosing it over the competition for the removal battery. If so, you'll need cases, covers, chargers, extra batteries, and other LG G5 accessories or "friends" the company has released.
There are several different brands that offer excellent accessories for any phone available. However, getting LG made cases and accessories often deliver the best experience.
Read: LG G5 Hands-on, Specs, Features and More
The modular design of the LG G5 allows owners to transform it into a more useful device, simply by buying one of the many options from LG. You can turn the G5 into a high-end digital camera with a grip, zoom wheel, dedicated shutter and even a record button. There's a DAC for improved audio, a VR headset, and some nice cases to choose from.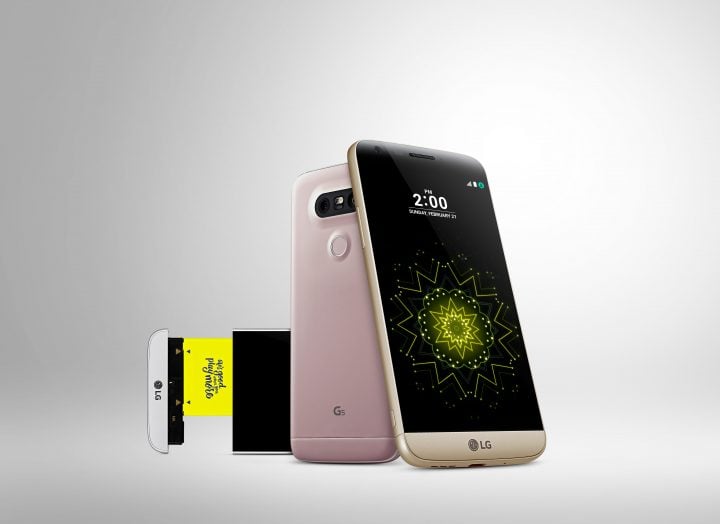 When it comes to buying accessories, cases, chargers, a spare battery and more for smartphones we have a lot of options. However, the same wide array of options for Samsung and Apple don't always apply to LG smartphones. Thankfully, they've made a few of their own, all aimed at allowing the G5 to do more that most other phones.
Heading over to Amazon or even Best Buy users or future buyers will see countless accessories of all shapes, sizes, prices, and quality for the new LG G5. Again, your best bet is something officially made by LG. Most of them are readily available from the LG store.
Everything in our slideshow below is designed specifically for the LG G5 or will still work perfectly with the modular phone. From a camera extension, a DAC for audiophiles, and even 360-degree video recording. Not to mention USB Type-C cables for extremely fast rapid charging and a new Action CAM with built-in LTE. These are the official LG G5 accessories you need to know about.
LG G5 Replaceable Battery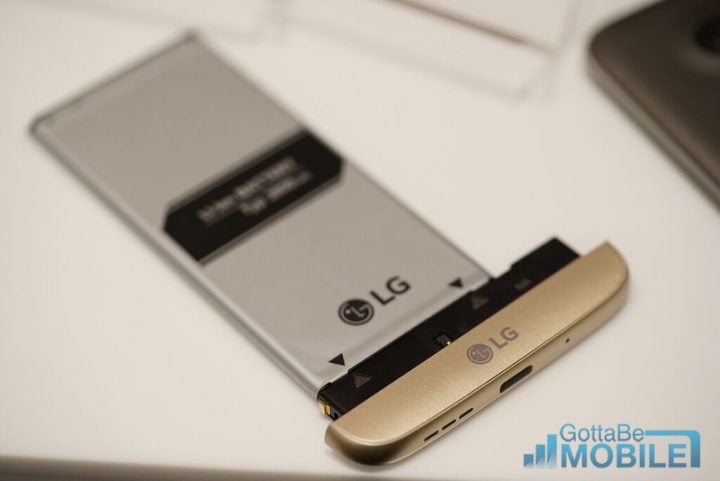 These days most smartphones have a fixed battery, meaning it cannot be removed. LG claims the fastest way to recharge a smartphone or the G5, is to replace the battery. Something that's easily achievable with the LG G5 and its modular design.
Click the little button on the bottom of the LG G5 and the battery is completely removable. The bottom slides out, and the battery can be replaced in seconds. It isn't the biggest battery, being just 2,800 mAh, but it's easy to replace. Additionally, it recharges faster than any LG phone to date, has battery saving features, and runs Android 7.0 Nougat. Meaning battery life shouldn't be a big concern.
Those who grab the LG G5 will want to get a spare battery to easily throw in when the phone is dead. Perfect for traveling or while busy at work when you need to recharge your phone.