On Black Friday, White Samsung Stratosphere Launches at Best Buy
In a twist of colors, the day after Thanksgiving, otherwise known as Black Friday, will see the launch of the white Samsung Stratosphere, a mid-range 4G LTE Android smartphone for Verizon Wireless at retailer Best Buy. The Stratosphere is the first–and thus far the only–Android smartphone on Verizon's 4G network with a physical sliding keyboard. Specs for the device resemble a beefed up Samsung Galaxy S 1 smartphone.
The device has a 4-inch Super AMOLED display, Android 2.3 Gingerbread on board, a single-core 1 GHz Hummingbird ARM processor, and a physical sliding keyboard, similar to Sprint's Samsung Epic 4G design.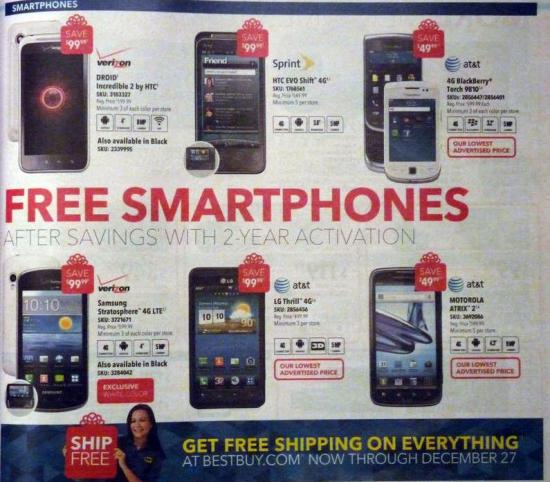 Alongside both the white and black Stratosphere, which will be available for free with a two-year contract through Best Buy's Black Friday sale, the Sprint EVO Shift 4G, HTC Droid Incredible 2, the white and black BlackBerry Torch 9810, the AT&T Thrill 4G, and the Motorola Atrix 2 will also be offered for free with a contract. . Most of these phones would cost $99 or less with a two-year contract regularly.
Via: Android Central

As an Amazon Associate I earn from qualifying purchases.