10 Common OnePlus 3 Problems and Fixes
The OnePlus 3 and OnePlus 3T are great phones even if they're starting to show their age. Thanks to a steady flow of software updates and new life from Android 9 Pie, owners are still enjoying them. However, they aren't perfect. Here are some common OnePlus 3 problems and how to fix them. These apply to the OnePlus 3T also.
Since being released in 2016 these phones have received several big software updates. Delivering new features, improved fingerprint scanner support, camera enhancements and just got Android 9 Pie. Most phones this old aren't getting major OS updates, but the OnePlus 3 and 3T are.
Even with all these upgrades, some users may still experience issues. Luckily, none of these are deal-breakers or anything catastrophic. Instead, they are small lingering problems we can help you fix.
While many owners are having a great experience without problems, that isn't the case for all. A quick web search finds complaints on the OnePlus forums, over at Reddit, and many other locations.
Before we begin, make sure you're running the latest July OnePlus 3 Android Pie update. They fixed several things and improved on the initial Pie release and stability. Without further delay, these are some of the bigger problems we see the most and potential fixes for owners.
OnePlus 3 Android Pie Problems
The OnePlus 3 and 3T Android Pie beta is over, and near the end of May owners finally received Android 9 Pie. Anyone can get it right now. However, we're already starting to see a few small complaints. Most of those are from people using the Oxygen Updater, instead of waiting for the OTA. Be patient. Then, users are reporting issues with auto-brightness, Bluetooth, battery life, and installation problems.
So far none of the problems relate specifically to Pie unless you're trying to go from the beta to the official release, so most of our tips and tricks below will help you out.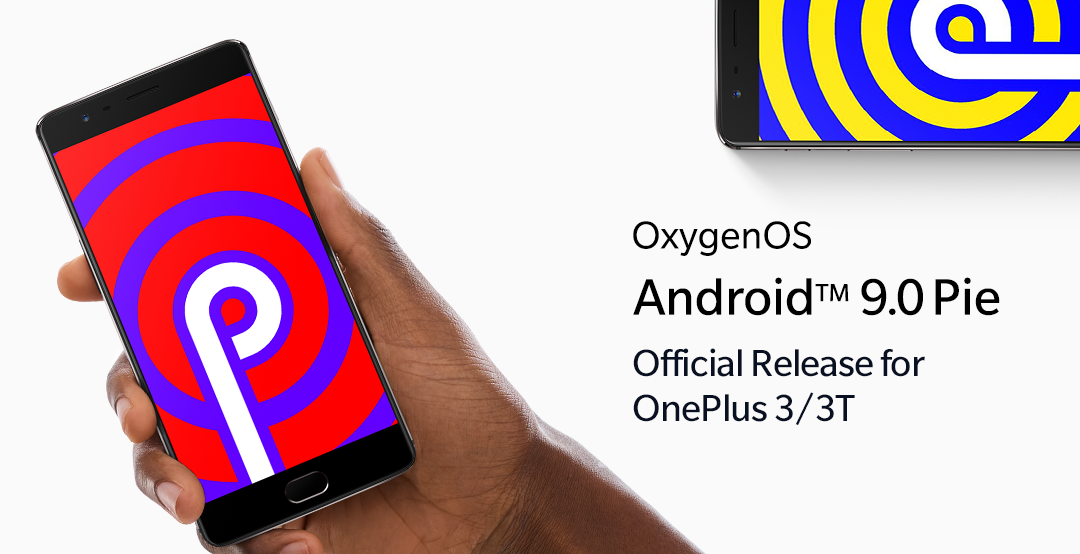 OnePlus 3/3T Fingerprint Scanner Problems
These days most phones have fancy fingerprint scanners under the screen or Face ID unlock systems. However, the older OnePlus 3 and 3T still use fast and stable fingerprint sensors on the bottom of the phone. For most, the fingerprint scanner should be fast, stable, accurate, and work almost every time.
However, if you're experiencing problems on your OnePlus 3T while trying to unlock it we have a few tips. For one, no matter what you'll want to erase and delete any saved fingers and redo the process. Especially if you haven't done so in two years since you first got the phone. Plus, if you added a screen protector or a case this likely changed the angle that your finger rests on the scanner.
Basically, for any and all fingerprint sensor problems try deleting all your saved prints and starting over. Move your finger a lot, from side to side, or even register the same print twice for the best experience.
Notification Problems
A complaint we see the most stems from notifications not coming through. Whether these are push notifications, or just in general. Users state they don't see any notifications at all, or they only work when an app is in use. Like Facebook or Gmail. Obviously, this is a big problem.
There was a weird update back in 2016 that fixed some sort of OnePlus 3 notification problems, so you should already have that software.
If you're dealing with notifications missing or problems on your phone there is one simple solution or explanation to your problems. That's the notification slider on the side of the phone. Just like the iPhone, it toggles notifications to on, priority only, or off. For whatever reason, some people don't know this slider exists on the side of the phone. You may have accidentally turned notifications off. Flip the switch all the way down to turn them off, or up to go back to normal. Just watch the screen and choose what's right for you.
Also, try heading into Settings > Sounds & Notifications > App Notifications and make sure they're all turned on. Alternatively, make sure you didn't add apps to the Do-Not-Disturb list. Last but not least try downloading an app like Push Notification Fixer and see if that helps.
OnePlus 3 Won't Accept Updates
For whatever reason, we've seen a lot of complaints about users unable to accept or download updates. Whether those are small bug fixes or Android 9 Pie. This is a small problem that happens way too often, but it's easy to fix.
As silly as it sounds, a simple device reboot almost always fixes this. Push and hold the power button and turn the phone off and back on, or select restart. Once it's done and back up and running try the update again. Remember, Pie is "slowly" rolling out to users in stages, not hitting everyone at once. You could get it today, or it may take upwards of 2-weeks. Be patient, and again, we do not recommend using the Oxygen update tool for this release.
Pocket Problem (Overheating)
You may have heard of this, and if not, you probably experienced it. The OnePlus 3 or 3T will randomly be extremely warm or low on battery for no clear reason. Especially after being removed from a pocket or purse.
Last year this "pocket heat" problem was reportedly fixed, but now we're seeing complaints again. If the phone is facing your leg in a pocket or screen-down in a purse, the fingerprint sensor might get touched and "scans" to try to unlock. This happens over and over again. Heating the device up and draining the battery.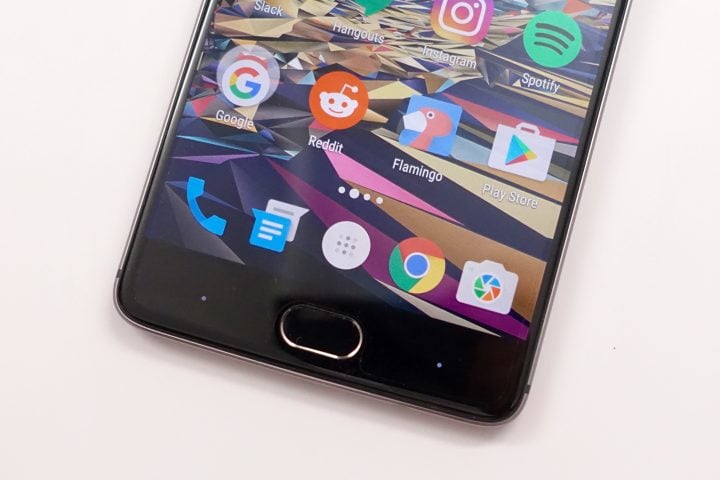 OnePlus was very aware of this issue and fixed it a while back.
Head into Settings > Advanced > Pocket Mode > and set to Enable.
Now, this should no longer happen. If your device is still getting warm it could be a rogue app draining the battery or keeping it awake, which is a separate topic completely.
WiFi & Bluetooth Issues
It seems like every phone has this issue to some degree, especially after software updates. Everyone is different and the accessories we use are too. From car stereos to home routers for WiFi and more.
Make sure power saving mode isn't turned on, and try rebooting the phone. However, if you still have issues with WiFi or Bluetooth the same steps usually fix either or. Simply forget the connection to a WiFi service or unpair a Bluetooth device. Reboot anything necessary, and reconnect the devices. Like repairing the connection to a car or Bluetooth speaker, and re-connecting to a home or nearby WiFi network. This typically fixes any outstanding issues. Furthermore, Android 9 Pie made Bluetooth as a whole on Android far more stable, so if you always had BT issues, try it again after you get the update.
Screen Rotate Problems
A frustrating bug we keep hearing about is screen rotation or auto-rotate. The phone gets stuck in portrait mode and won't go into landscape while trying to do certain things. Typically a quick reboot solves this, but a bigger problem could be causing it.
Anything from rogue apps, to a software bug. OnePlus fixed this with a software update but occasionally we still see people mention it or deal with the problem. A quick workaround is an app called Rotation Control. This will manually let you toggle the screen rotation. Irritating, but it's better than nothing. Are you still having issues with this? Let us know in the comment section below.
OnePlus 3T Display Color or White Balance
This one is more of a personal preference and depends on which device you owned before switching to OnePlus. Many owners feel like the screen is on the warm side, with more of a yellow tint to the screen than a "pure white". This is by design from OnePlus. Those coming from a Samsung will think it's way too warm, as Samsung's often have a cold blue hue to them.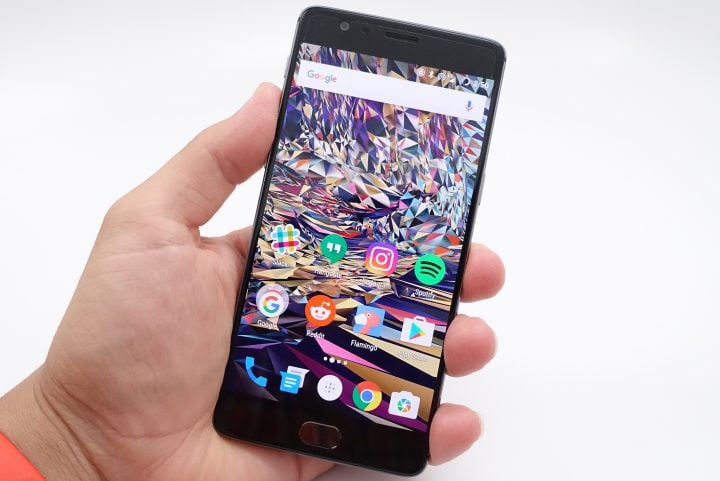 Simply head into Settings > Display > and find the color slider. This will allow owners to adjust the white balance to match their preference. A level of customization that many really enjoy. Alternatively, in the Developer Options menu, we can switch the display to sRGB mode. Give that a try too.
OnePlus 3 Camera Unresponsive
The OnePlus 3 has a pretty great camera considering the price and age of the phone. And, over the past few years, the company made the camera better and better through software updates and refinements. However, we do hear the occasional user state the camera is frozen or has weird lag issues. Basically, the camera is slow or freezes completely.
For whatever reason, the stock camera app provided by OnePlus has issues occasionally. Especially if the camera was open in the background and memory management killed the app. Some can't launch the camera, or it won't take photos at all. Even here in May of 2019, we see users complain about camera lag sometimes.
Either way, your best bet is to download a 3rd party camera app, many of which have more features or better controls. We'd recommend Google Camera, but there are many others on the Google Play Store. Another option is to simply try rebooting the phone or doing a factory data reset if the camera issues continue.
Missing Voicemails
Another common complaint about the OnePlus 3 is voicemails getting lost. This appears to happen mostly with users enjoying the phone on T-Mobile. The fix is simple, disable visual voicemail.
Open Call settings > Sim Card > and disable visual voicemail. The feature won't work anymore, but it's not that great anyways and now you'll get voicemails. Alternatively, you can download the T-Mobile Visual Voicemail app to still have those controls, if needed.
Other Fixes (Factory Reset)
Overall the OnePlus 3 and OnePlus 3T are great phones. Most of the small little bugs are gone now that they've released several software updates over the years.
If your OnePlus is frozen, push and hold the power button for 5-7 seconds to do a hard reset. If other issues remain after everything above, you may have to do a factory data reset This will erase everything from the phone, so we recommend backing up your device first. A factory data reset is a last resort but usually fixes anything and everything software related.
To do this head into Settings > Backup & reset > Factory Data Reset > Erase and confirm. Your phone will reboot and start fresh like it was the day you received it. Set it up as new again, restore all your information and data, and hopefully, you'll have a bug-free experience. If you're experiencing hardware problems, consider getting a replacement phone from the company.
What's Next?
So what's next for the OnePlus 3 or 3T? Well, now that it got the official update to Android 9 Pie we have a feeling this could be the end of the road. There's a small chance the company will deliver Android 10 Q, but that's doubtful. Even if they don't, the community will, so that's an option. For now, Pie delivers a new dark theme option, gesture controls, digital wellbeing, to everything else Google added in Android Pie.
Moving forward, OnePlus will likely continue sending out updates every month or so with security patches and stability tweaks. They just delivered the June security patches in July, and we're expecting another update later this summer.
Basically, the last big update for these phones is/was Android 9 Pie. You'll enjoy everything it has to offer and hopefully, Pie can hold you over until you decide to buy the OnePlus 7 Pro or the OnePlus 7T later this year.