Oppo Find 5 Phablet Gains Extra Girth in Production
The Oppo Find 5, considered to be a 5-inch phablet with specs to rival the much rumored HTC Droid DNA for Verizon Wireless, has now entered production and the company's CEO has confirmed that it will be slightly thicker than previously anticipated. Rather than the 6.9 mm thickness of the prototype, Oppo now says that the Find 5 will measure in with 8-9 mm of thickness.
For comparison, the iPhone 5 with a 4-inch Retina Display measures in at 7.6 mm thick.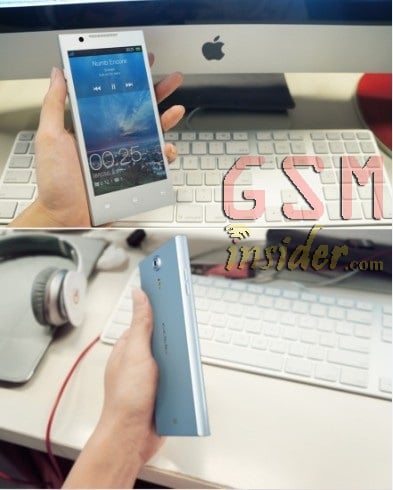 Additionally, according to Oppo's CEO, the Find 5 will have a display resolution in excess of 720p HD, though he did not specifically confirm that the screen will be a full HD 1080p display. It was previously rumored that the Find 5 will utilize a 1080p HD display made by Sharp with the same resolution as HTC's J Butterfly smartphone for Japan and the much rumored 5-inch HTC Droid DNA for Verizon's 4G LTE network in the U.S.
Other specs for the Find 5 that were previously leaked and reported include a quad-core Snapdragon S4 Pro processor, 2 GB RAM, and 32 GB internal storage. The phone will debut with Android 4.1 Jelly Bean. This would place the Find 5 in the high end spectrum with specs matching the Galaxy Note II, LG Optimus G, Google Nexus 4, and the Galaxy S III.
Oppo says the phone has entered production and is slated to debut in China sometime this month according to a report on GSM Insider. Pricing is not yet known.
The device has a 12-megapixel camera and is said to come with a acpacious 2500 mAh battery. For comparison, Samsung is equipping its Galaxy Note II with a 3100 mAh battery–that device has a 5.5-inch 720p HD display with Super AMOLED technology.
Thanks to GottaBeMobile reader Liu Xiang for the news tip.