What's New in OS X El Capitan: 12 Exciting Features
Better OS X Mail App in El Capitan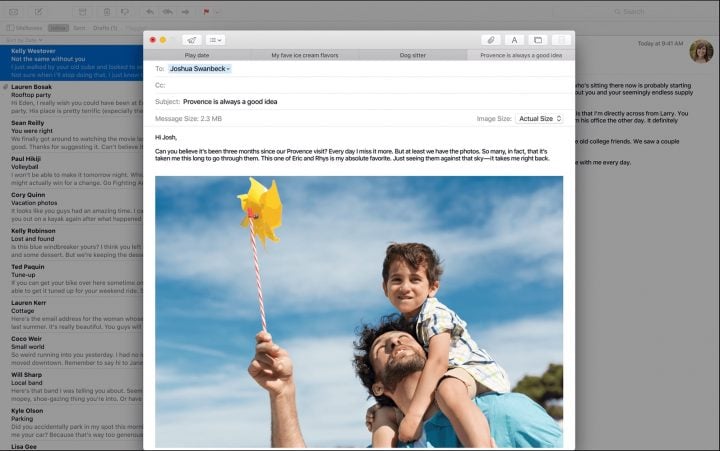 Mail in OS X El Capitan delivers a better full screen mode that lets you quickly work on your current message and then slide it out-of-the-way to find something you need to reference or copy from another message and grab it for the email you are writing. There are also tabbed email threads for better management.
You can add an event or a contact from an email with suggested items that OS X 10.11 identifies in the email thread.
There is also new gesture support in Mail so you can swipe on email to mark as read or delete it similar to how Mail works on iPhone.

As an Amazon Associate I earn from qualifying purchases.