What's New in OS X El Capitan: 12 Exciting Features
Apple Maps Upgrades on Mac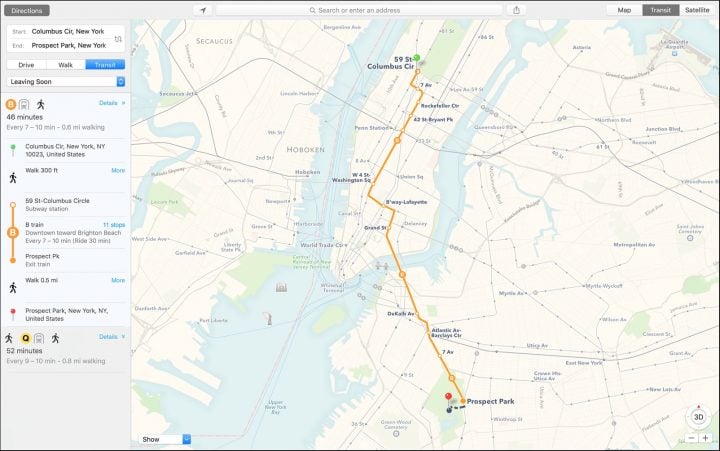 One of the major Apple Maps upgrades on iOS 9 is transit information and now that same information is coming to Apple Maps on your Mac. With this upgrade you'll get information about bus routes, subway routes, trains, and ferry information as well.
The Appel Maps app on OS X and iOS 9 will allow you to get walking directions to the start of your mass transit and can link together a bus and a train to get you to where you need to be. You can plan on your Mac and send the route to your iPhone.

As an Amazon Associate I earn from qualifying purchases.