OWC Thunderbolt 3 Dock Review: 14 Ports, 1 Cable, Nearly Perfect
The OWC Thunderbolt 3 Dock 14 Port is the best upgrade to my home office and mobile workflow this year. With all the ports I need and a few that I can grow into, this Thunderbolt 3 dock offers all the I/O ports I need, connects to my MacBook Pro with one cable and even charges the 15-inch MacBook Pro as fast as a standard Apple Charger.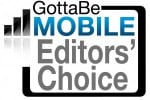 Even after trading in a few hard drives for a NAS, I still have a plethora of accessories and monitors that I use with my MacBook Pro at my desk. Without the OWC Thunderbolt 3 Dock I would need to invest in multiple adapters, cables and there would be a lot of plugging and unplugging anytime I wanted to use my MacBook Pro in a new setting. With the OWC Thunderbolt 3 dock I can run multiple displays, connect to my speakers and the myriad of other accessories in seconds, and leave my desk just as fast. The OWC Thunderbolt 3 Dock 14 Port earns a Gotta Be Mobile Editors Choice Award for the plethora of ports, great placement and overall value.

The OWC Thunderbolt 3 Dock 14 Port is $299, which may seem expensive, but it's in line with other Thunderbolt 3 docks and if you compare it with the cost of buying a charger for your desk and all the adapters it's a great value.
OWC Thunderbolt 3 Dock 14 Port Design
The OWC Thunderbolt 3 Dock 14 Port is available in silver or space gray with a metal body and a black top. The build quality is great and it looks nice enough that you can leave it on the desk to use all the ports without trying to hide it. There are very grippy feet on the bottom which keep it in place. I would prefer a full metal design since the black gloss top shows dust easily.
I like that five of the ports are on the front, including a USB C port that is capable of fast charging, SD card and Micro SD card slots as well as a standard USB port and a headphone jack. This lets me use many of the accessories I need without reaching behind and trying to find a specific spot to plug something in.
The only issue I ran into with the dock design is the Thunderbolt 3 cord included with it, is on the short side, which would require me to change my desk setup. I was able to use a longer cord, but it would be nice to see OWC include a longer cable so you can use this in more setups right out of the box.
OWC Thunderbolt 3 Dock Ports
As the name implies there are 14 ports on the OWC Thunderbolt 3 dock. Five ports are on the front and nine ports are on the back. If you need more ports, you can attach a USB hub to this, which is the only addition I needed. You can use the included ports to connect to a 4K or a 5K display using the Thunderbolt 3 port or the Mini DisplayPort.
You'll need to use one of the Thunderbolt 3 ports to connect to your laptop, and you can use the other to connect to a Thunderbolt 3 device and then daisy chain other devices to the dock.
On the back of the dock are nine ports including;
2x Thunderbolt 3 Ports
Mini DisplayPort 1.2
4x USB 3.1 Type A
SDPIF Digital Audio out
Gigabit Ethernet
On the front of the dock there are several ports that are very handy to have easy access to including;
USB 3.1 Type C
USB 3.1 Type A
Headphone Jack (3.5mm)
SD card reader
Micro SD card reader
As someone who routinely needs to use both SD cards and micro SD cards the ability to connect either without another adapter is very handy, and a very nice inclusion. The only port missing that many people may want is a HDMI port.
The power port is on the back, and the power block is big, but I used 3M strips to secure it to the bottom of my desk for a clean look. It's a good trade-off for the ability to charge your MacBook Pro as fast as the standard Apple charger.
Using the OWC Thunderbolt 3 Dock 14 Port
I've been using the OWC Thunderbolt 3 dock 14 port with the 15-inch MacBook Pro for several months and with several Windows notebooks. The dock works very well, and you can use the free OWC Dock Ejector to quickly and safely disconnect.
I've been using the dock with a 4K display and an ultrawide display. While this dock supports a 5K display it is not something we tested. You can also use two 4K displays, but you may need a Thunderbolt 3 adapter since there is no HDMI out. Since I use a number of USB accessories I also have a USB hub connected to the dock, but there are enough useful ports for most users.
It's great to quickly connect to all my accessories at my desk, charge at full power and then disconnect one cable and go mobile.
Is the OWC Thunderbolt 3 Dock 14 Port Worth Buying?
[letsreview]
The OWC Thunderbolt 3 Dock 14 port is definitely worth buying. It includes tons of ports that you will actually use, works with 4K monitors or a 5K monitor and there are useful ports on the front so you aren't constantly reaching behind to try to plug or unplug anything.
It's a better value than the Belkin Thunderbolt 3 Express Dock HD that I tested before this thanks to the memory card slots and additional ports. The OWC dock also works with Windows laptops, which is a plus. Rounding out the reasons this dock is worth buying is the two-year warranty.
Buy the OWC Thunderbolt 3 Dock 14 Port at Amazon, OWC and B&H Photo for $299.