7 Reasons to Buy the 2018 MacBook Pro & 4 Reasons Not To
Here are the reasons to buy the 2018 MacBook Pro and the reasons not to buy it yet. While we're in 2019, the MacBook Pro that is on sale is the 2018 model. We expect a 2019 MacBook Pro later this year, but right now models on sale are the 2018 version. These are still powerful, new Apple notebooks and you won't see 2018 in the name at Apple or retailers, but it's what you are getting.
This new Macbook Pro includes faster processors, Hey Siri functionality, a True Tone display and a quieter keyboard that is supposedly less prone to issues. Our guide focuses on the 2018 MacBook Pro 13-inch and 15-inch models with the Touch Bar and USB C. The design is very similar to the 2016 and 2017 MacBook Pro models, but Apple adds many new MacBook Pro features that some users will find worth the cost of upgrading.
Upgrades come to the 2018 MacBook Pro models with Touch Bar only. There is no major upgrade to the base 13-inch model, so if you were looking at that model, should look into the MacBook Air.

The 2018 MacBook Pro 13-inch starts at $1,799 and the 15-inch model at $2,399. A top of the line 2018 MacBook Pro is $6,699. You can also look for deal at Best Buy.
We'll walk through the reasons to buy the current MacBook Pro if you are on an older MacBook Pro, and even if you own a 2016 or 2017 model. We'll also cover some reasons to wait.
Here are a list of reasons to buy the 2018 MacBook Pro;
For a Better Display
For More Performance
For a Quieter Keyboard
For Hey Siri
If You're Going to Keep it For A Long Time
Buy for Touch ID & Apple Pay
You Like the Student & Teacher Deals
There are also several reasons not to buy the 2018 MacBook Pro, which we'll share to help you decide based on your own needs.
Wait for a Bigger MacBook Pro
Wait for a Better Keyboard
Buy an Older MacBook Pro
Don't Upgrade If You Don't Want TouchBar
Keep reading to learn about why you should wait, and why you should buy the 2018 MacBook Pro now.
Buy the 2018 MacBook Pro for a Better Display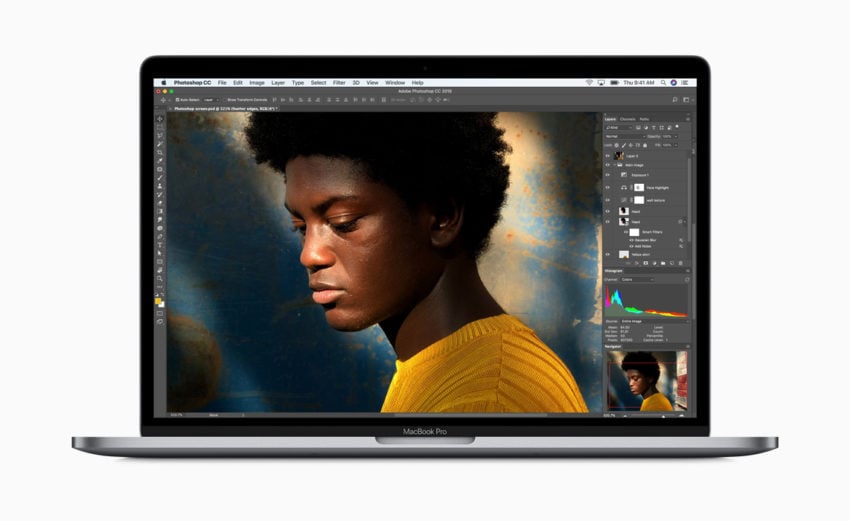 With the 2018 MacBook Pro Apple upgrades the display by bringing over technology from the iPad Pro and iPhone X. The new MacBook Pro display features a True Tone Display.
This means the MacBook Pro display automatically adjusts the white balance of the screen based on the light you are in. This translates into a better looking display with whites that are more realistic and ultimately a much better looking display.
If you have an iPad Pro or the iPhone X, you can see this technology in person and see if it will make a difference to you. It's one of the more compelling reasons for me to upgrade to the 2018 MacBook Pro from my 2016 model.