Pandora Anticipates Android 4.1 Jelly Bean Release With New App Update
Pandora has just released an app update for its music streaming service on Google's Play Store in anticipation for Google's next-generation and still unannounced Android 4.1 Jelly Bean operating system. Among the changes for the new Pandora app version listed is "compatibility support for upcoming Android OS," though Pandora did not specify the specific OS and the specific changes that were made for the upcoming OS.
Also included in the new app update from Pandora are the typical bug fixes, enhancements, and some additional features, according to a report on Droid-life.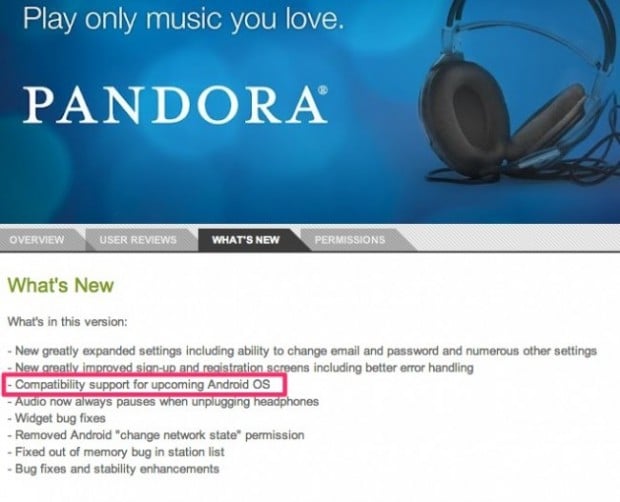 In recent days, it's been discovered on a benchmarking utility that Google's codenamed Jelly Bean OS will be given the official Android 4.1 label rather than the previously speculated Android 5.0 mark. This would suggest that Jelly Bean won't be a big jump from Android 4.0 Ice Cream Sandwich as previously expected.
Additionally, it's also been rumored recently that Android 4.1 Jelly Bean will make its inaugural debut on the Google-branded Nexus 7 Tablet, a device's that's been said to be made by Asus and will feature a 7-inch display coupled with NVIDIA's quad-core Tegra 3 applications processor. The tablet will be priced around $200 to be competitive with the Amazon Kindle Fire tablet.