PC Fallout 4 Release: 10 Important Details
Fallout 4 Mighty Bundle for PC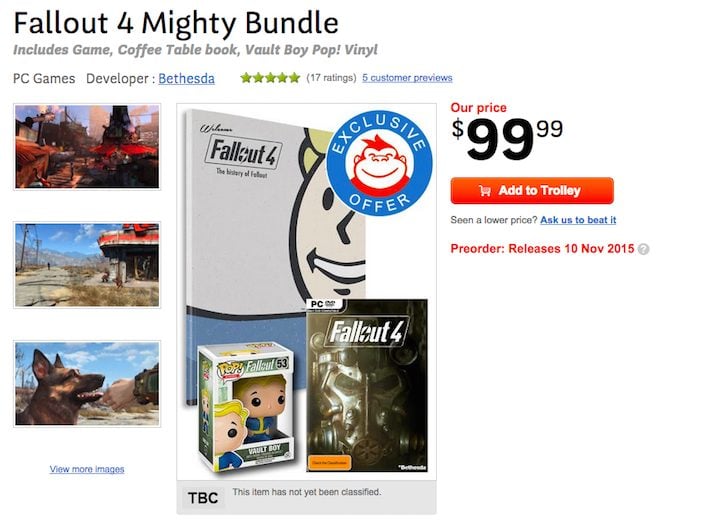 The Fallout 4 Mighty Bundle does include a copy of Fallout 4. It also comes with several other likeable features. Problem is, it's limited to one retailer in on specific part of the world.
The Fallout 4 Mighty Bundle isn't from Bethesda. Instead, it's being sold exclusively at New Zealand based retailer Mighty Ape. The bundle comes with a copy of Fallout 4, a Vault Boy figurine and a Fallout 4 coffee table book that takes a look at the history of Fallout.
The book is an "80 page hardcover coffee table style book detailing in words and hi-res imagery the history of Fallout over the years."
Mighty Ape is charging $99 NZ for the PC version of the Fallout 4 Mighty Bundle.

This article may contain affiliate links. Click here for more details.