PC Fallout 4 Release: 10 Important Details
Fallout Anthology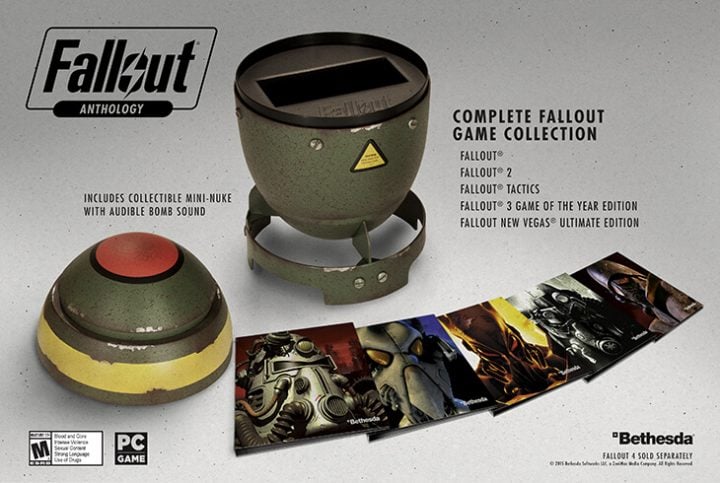 There are several new Fallout bundles that PC owners need to be aware of in the buildup to the Fallout 4 release date. One of them is called Fallout Anthology and it's an exclusive Fallout bundle for Windows.
Fallout Anthology is an official bundle from Bethesda and it comes with several intriguing items not called Fallout 4. This isn't a Fallout 4 bundle though the case that comes with the Anthology does leave a spot for your copy of the upcoming game.
Instead, it comes with copies of Fallout 3: Game of the Year Edition, Fallout New Vegas: Ultimate Edition, Fallout Tactics,Fallout 2 and Fallout for PC. That's a nice little haul, especially if you've never had the privledge of playing these games.
Fallout Anthology will cost $50 at Best Buy and other retailers like Amazon. It will be released for PC on September 29th, a few weeks before the arrival of Fallout 4.

This article may contain affiliate links. Click here for more details.