PC Fallout 4 Release: 10 Important Details
New Fallout 4 Gameplay Details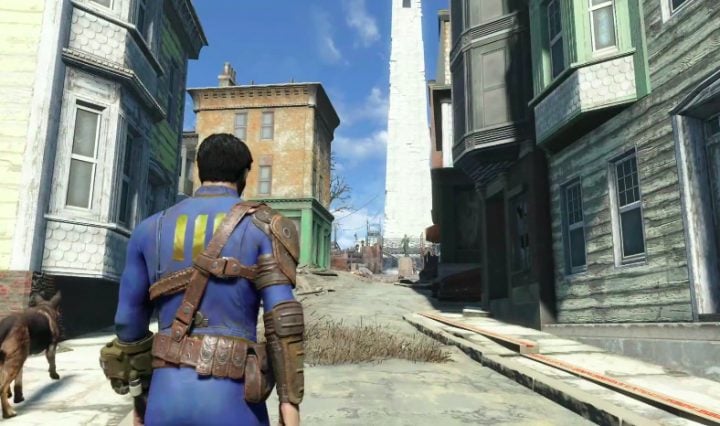 We've seen a number of new Fallout 4 details emerge thanks to another showcase at Quakecon 2015. These are important to keep in mind if you're still on the fence about the game in the buildup to Fallout 4's release date.
These new details include:
1. You'll meet your dog Dogmeat very early on and you'll be able to send him out exploring for loot.
2. You'll be able to join Preston Garvey's Commonwealth Minutemen faction. You'll also meet someone named Piper near Fenway Park's ruins.
3. There are a dozen companions including Piper, Garvey, Dogmeat, and Mr. Handy and you'll be able to romance these companions. You can also play without a companion.
4. There are 75 perks and each has a set of five ranks.
5. You'll visit Lexington and Quincy.
6. There are a variety of play styles including a non-violent play style. Fallout is known for its gore but if you don't have the stomach for it, you can tone it down.

This article may contain affiliate links. Click here for more details.