Google Pixel 3 XL vs Galaxy S9+: Which One to Buy?
Now that the Google Pixel 3 XL release date is only a few days away buyers have lots of options and a tough choice to make. Get Google's latest phone or buy something like the powerful Galaxy S9+ instead. If you're trying to choose, here's everything you need to know and how these two phones compare.
These are two big-screen phones with a lot to offer in completely different ways. They're both great smartphones, just know that the experience is wildly different between the two in terms of software, design, and the cameras.
Read: Pixel 3 Release Date Details, Pricing & More
Both the Galaxy S9+ and the Pixel 3 XL look almost identical to the versions last year. However, they're way better and packed full of changes and improvements. You can expect beautiful screens, great battery life, the latest software and excellent cameras. Deciding which one you want is the hard part.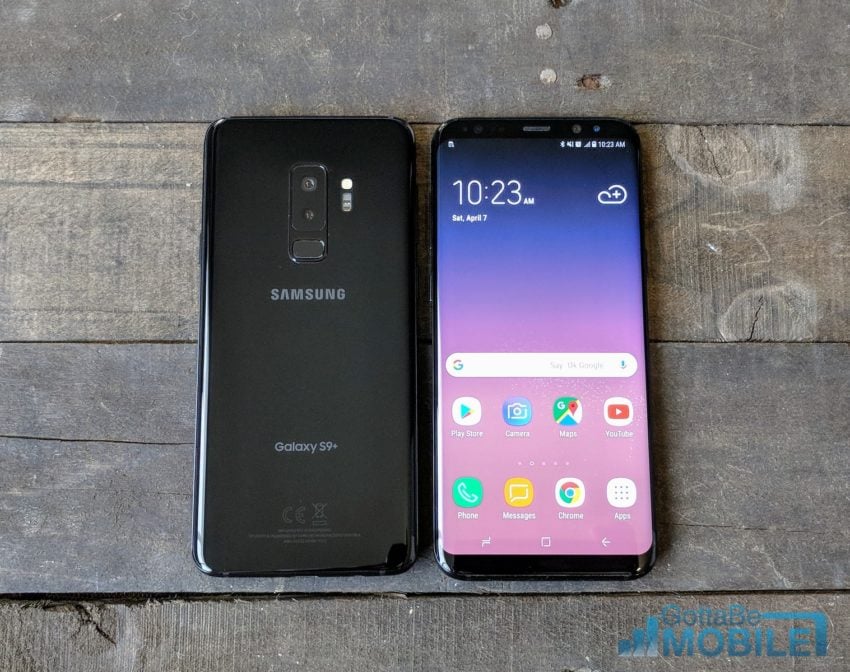 There are plenty of excellent Android phones available as 2018 comes to a close, and others like the OnePlus 6T are coming soon too. However, if you want a big screen and the stock Android experience the Pixel 3 XL should be a the top of your list. Even without stock Android, the Galaxy S9+ should top most buyers lists too.
Trying to decide which one to buy is no easy task. That said, our information should help you decide if the Pixel 3 XL is even worth the short wait, or if you should just go get a Galaxy S9+ today, or even the Note 9 for that matter. Do you prefer stock Android? Do you want dual cameras with Samsung? Will you use Samsung Pay? Are you ok with the notch? We'll cover that and more in the slideshow below.
Both phones have pros and cons, including high price tags, and this comes down to what each user needs the most. Without further delay, here's everything you need to know about these two phones so you can make the right choice.
Galaxy S9+ vs Pixel 3 XL: Display
The first thing you'll want to consider is the display, even though they're nearly the same size. There are two very big differences on the screen size of things that are really important.
Both the Galaxy S9+ and the Google Pixel 3 XL have great screens. Deciding what size you want and the notch is the important question. Google released two phones, but you're likely interested in the bigger Pixel 3 XL as a competitor to the S9+.
The Google Pixel 3 XL sports a bigger 6.3-inch Quad-HD OLED display. Last year the Pixel 2 XL had display problems, but that's not a concern with the Pixel 3 XL. In fact, it received the highest A+ grade from DisplayMate.
It's completely flat, with slight curves to the glass for comfort, and there's a massive notch at the top for the front-facing camera and speaker. It's similar to the iPhone Xs design only with a chin on the bottom and the top.
Samsung's Galaxy S9+ is 6.2-inches, so a hair smaller. It has rounded corners too, but then actually has a curved display Samsung is famous for. These sound like huge devices, but they're not. Thanks to smaller bezels the phones have big screens while still being easy to hold and use. However, the rounded overall shape of the Galaxy S9+ makes it feel much smaller and it's easier to hold than the slightly more squared edges of the Pixel 3 XL body. If that makes sense.
If you still have an original Pixel XL or a Galaxy S6, this will be a big upgrade. Don't worry though, the phone isn't physically bigger, the bezels just shrunk. How big of a screen do you need or want? If the Galaxy S9 is too small and the Note 9 is too big, consider the Pixel 3 XL or S9+.

As an Amazon Associate I earn from qualifying purchases.