Plantronics BackBeat Pro 2 Review
The Plantronics BackBeat Pro 2 wireless headphones are $200, deliver 24 hours battery life, great sound and active noise cancelling.
Slimmer and more attractive, the BackBeat Pro 2 headphones solve issues with the first generation. Plantronics made these new wireless over the ear headphones 15% lighter and 35% smaller for more comfortable extended listening.
The Plantronics BackBeat Pro 2 are the best noise cancelling wireless headphones under $200.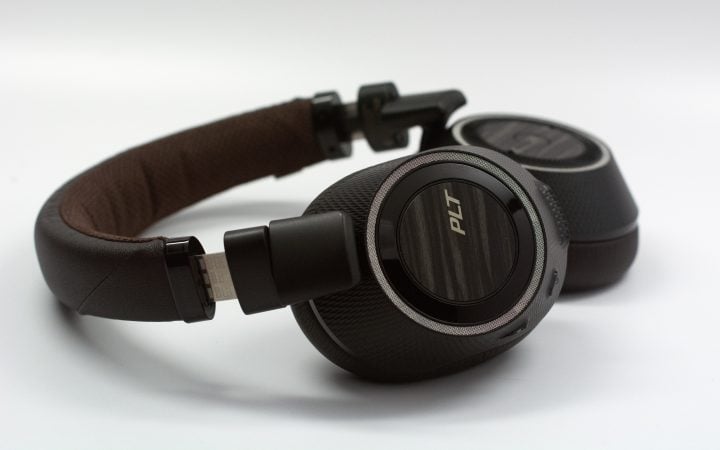 These are an excellent option for users who want impressive sound and good noise cancelling but aren't willing to pay $350 for the Bose QC 35 headphones.
Even though the new BackBeat Pro 2 headphones are thinner and lighter, Plantronics still delivers incredible 24 hour battery life. This is enough to use the headphones over a week or two of normal use without the need to charge — or to handle even the longest flight.
There are no wires needed to enjoy good sound. Thanks to the Class 1 Bluetooth you also get longer range, officially up to 330 feet. In the real world this is enough range to penetrate the walls and keep sound going throughout my entire house.
Users can connect up to eight devices and the headphones keep a constant connection to the last two devices used. This lets me pair the headphones to my iPhone and iPad or iPhone and MacBook Pro and switch between them without changing headphones or performing a re-connect juggle just to answer a call.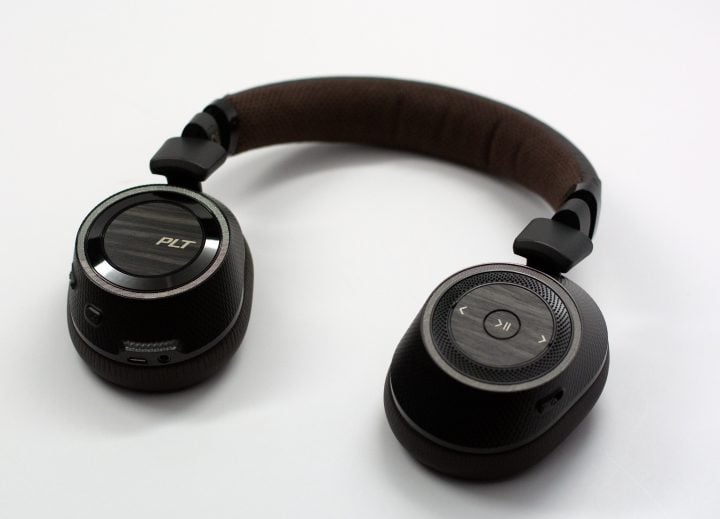 The new design is comfortable with various pivot points that allow you to find the right fit without crushing pressure. The headband includes a soft pad and keeps the cans in place while walking and bending. Even while wearing the headphones for extended periods my ears weren't left sweaty nor did I experience any discomfort while wearing them.
These aren't designed for the gym. Unlike the Bose QC35 headphones, these do not fold up. The BackBeat Pro 2 headphones do fold flat and slide into an included bag.
There is a sensor in the right earcup that automatically pauses music when you take the headphones off, and plays it when you put them back on. This helps save battery life when you aren't actually using the headphones.
On the left earbud you'll find play, pause, and track controls as well as a volume control. There is also a toggle for noise cancelling and Open Mic. On the right ear is a multi function button that even offers access to Siri or Google Now. When using either service Open Mic is automatically on so you don't shout.
The power switch is on the right and you simply hold it up to enter pairing mode to add a new device. There is also a microphone mute button that lets you listen in on calls without anyone hearing you. We love this feature on headphones, especially when on FaceTime Audio or HD Voice calls that pick up almost any sound.
A Micro USB charging port charges the headphones with a standard cable. There is a 3.5mm headphone jack next to it to connect these headphones to in flight entertainment, to listen to music after the battery dies or to plug into a game console.
I'm impressed with the sound quality and if you are looking for a good pair of headphones to connect to your iPhone 7 — without a headphone jack — the BackBeat Pro 2 is an excellent option.
You can hear and feel the bass, but it isn't overpowering. It's well-balanced with treble and I enjoy the large soundstage that is particularly evident on Good Mystery by Amber Rubarth. Instruments sound spread out across a room, not stuck inside a headphone strapped to your head.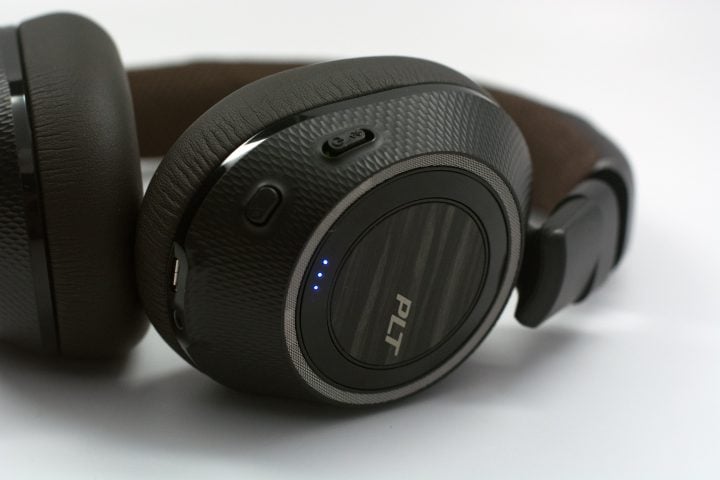 The Plantronics Active Noise Cancelling technology is good. It helps cut out the drone of appliances, neighbors mowing and the dozen other distractions that come from working at home.
The headphones do a good job of keeping coffee shop noises down, but keep in mind that noise cancelling is best suited for repetitive noises — not the singular screech of a child who wants another cookie. I haven't been on a plane with these headphones yet.
I love the open mic technology which lets me listen in on what is going on around me without taking the headphones off. There is a little hiss when using this mode, but you can hear others well and you can hear yourself — not that we recommend wearing them to order at the coffee shop.
You can make calls with the BackBeat Pro 2, and callers report that I sound good, but this is primarily for music and movies. If you need a device for calls, check out the Voyager 5200.
Bose still bests Plantronics on Noise Cancelling, but does so at a $150 premium. That's almost the price of a second pair of BackBeat Pro 2 headphones.
At $199, the Plantronics BackBeat Pro 2 headphones deliver an impressive value to buyers delivering a stylish look, quality construction, long battery life and good noise cancelling technology.
Best Wireless Headphones & Earbuds
Bose QC35 Wireless Noise Cancelling Headphones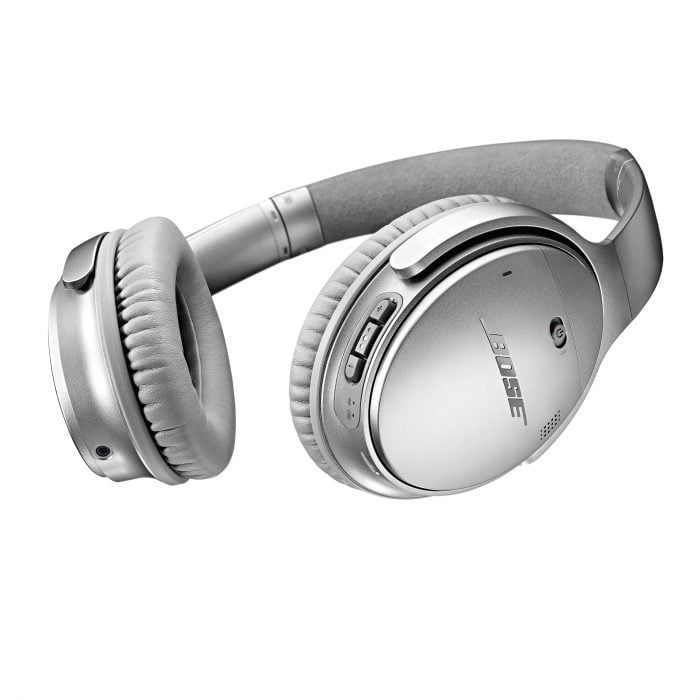 Bose sets the standard for noise cancelling headphones, delivering an instant reprieve from the noise and distractions at home, in the office and on an airplane. Now, the Bose QC35 bluetooth headphones offer this all without the need to plug a wire into your iPhone or Android smartphone. Sound quality is impressive and the range is great.
The Bose QC35 headphones are comfortable, block out distracting noises better than any other headset on the market, deliver 20 hour battery life and an option to use wired after the battery dies. Excellent call quality even in windy or noisy environments.
$349 at Amazon in Black and Silver