Pokemon GO Gen 5 Release: 5 Things to Know
Now that trainers around the world completed the Pokemon GO Global Challenge, the company announced and released slew of rewards. Those include a ton of ultra bonuses, shiny MewTwo, and the Pokemon GO Gen 5 release.
This was a busy year for Niantic and Pokemon GO, and they're showing no signs of slowing down. In fact, 5th gen Pokemon are available now and in the wild. They announced so much stuff in August of 2019 that it's almost overwhelming. As a result, we've gathered the most important info below for eager trainers. Including everything you need to know about Gen 5.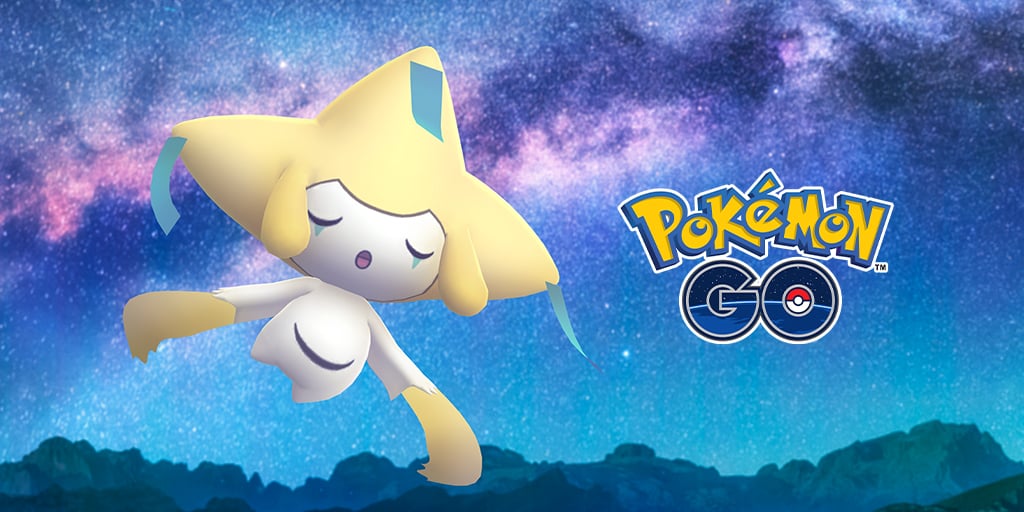 The next few months will be exciting for gamers. From the September Gen 5 release and shiny MewTwo, to all the other bonuses. Unova Pokemon are finally here, so let's dig in.
Pokemon GO Gen 5 Release Date is September 16th, 2019
Select Gen 5 monsters and starters will appear in the wild, and in raids
There are 156 all-new Pokemon in Gen 5 (Unova Region)
For now, only select starters and regional monsters are spawning
No, you don't need to save any candy
Pokemon GO Gen 5 Release Date
Before we mention everything that's going on and what to expect, we want to talk about the Gen 5 release date. For those unaware, the first ones surfaced on September 16th, and you can expect more and more of the 156 new monsters over the coming days, weeks, and months.
Here's a recap video of some of our biggest bonuses, as well as a fully detailed breakdown: https://t.co/V0Iy5TrZg6 pic.twitter.com/27BRUCZCpF

— Pokémon GO (@PokemonGoApp) August 21, 2019
In previous years Niantic released a small selection of Pokemon, then slowly offered more and more. Whether that's during upcoming events like the Halloween event, weekend specials, or just randomly. Either way, expect the release of Gen 5 to take several months if not half a year.
Which Gen 5 Pokemon Will Get Released First?
That said, we know that Gen 5 starters like Snivy, Oshawott, and Tepig along with their evolutions will be available initially. Then, you'll be able to catch Patrat, Lillipup, and Klink, not to mention a few of these will come in shiny variants.
So far that's only six, while we saw 12+ base Pokemon arrive during the initial release of Gen 4. However, we believe Niantic will release at least 1-2 Legendary at some point, maybe a regional, and a few other base Gen 5 in early September along with the event.
Now that we're a few days into gen 5, the image above shows which Pokemon we're seeing in the wild so far. At least in the United States.
How Many New Pokemon Are There in Gen 5?
Another question we keep seeing is about how many new monsters are coming to the game. Obviously, each generation gets released differently, and some generations aren't even finished yet. However, we know there are 156 all-new Pokemon in Gen 5 from the Unova Region.
Does that mean Niantic will release all 156? We have no clue. Here's a list of all the new monsters for those interested. I'm just excited for Victini and Hydreigon.
What to Expect From Gen 5?
So far we have no clue what to expect from Gen 5, aside from the fact that we'll get at least 6 new monsters in September, their evolutions, a regional release, and potentially even more. Then, the company will gradually release them over a period of several months as they did with Gen 4. Personally, the release of Gen 3 was the best route, almost all at once, and during a holiday.
There are 156 new Pokemon, 13 Raid Bosses, and 9 Legendary monsters in this release. Yeah, it's a big one. And while we're not sure if we'll see any of those nine Legendary right away, expect several exciting new Raid bosses in early October.
Do I Need to Save Candy for Pokemon GO Gen 5?
Known as era 2 of pokémon, generation 5 will release 156 brand new and completely fresh purebred species to the game. What this means is there won't be ANY evolutions from prior generations. Everything is exciting, new, and never seen in Pokemon GO. With the release of Gen 4 players had to save candy for 20+ Pokemon that finally got new evolutions from the 4th generation.
Basically, you don't need to start stockpiling candy or catching pointless Pokemon like more Rhydons. Now that Pokemon GO Gen 5 is you have tons of completely new monsters to catch, collect, save, and trade until you get enough candy to do evolutions. We do recommend players start collecting and saving rare candy though, that way you can quickly power up and evolve what you want from Gen 5.
Keep in mind that this information is still all new and subject to change. Niantic just released the first few Gen 5, and a lot of people still have the Jirachi research to finish and starts to catch before we dive deeper into the fifth release. So, stay tuned for more information, which is surely coming soon.