Prepaid Smartphone Showdown: Virgin Mobile, Metro PCS, Verizon, T-Mobile & More
Smartphones don't need to come with contracts and expensive data plans, thanks to the growing number fo prepaid smartphone options from national carriers like Virgin Mobile, Verizon and T-Mobile as well as smaller carriers like US Cellular, Metro PCS and Boost Mobile.
PrePaid vs. Contract
Phones: It used to be that in order to ditch your contract and get a prepaid plan you had to use an older or less feature rich phone, but thanks to demand for smartphones there are a growing number of very capable smartphones out there from prepaid carriers.
Devices like the LG Optimus V may not have as much power as the HTC ThunderBolt, but in our review of the LG Optimus V we found it to be a very capable smartphone that comes with amazing plan pricing. The combination makes it, and other prepaid smartphones, a good choice for your average to high need users.
Plans: Another change is that the plans available for prepaid phones and smartphones are easier to plan for and easier to use long term. Instead of measuring minutes and megabytes, you can purchase unlimited and or monthly style plans which make it easier to purchase and use prepaid plans.
Prepaid Smartphone Carriers
The following cell phone companies offer prepaid smartphones and data plans. If you don't recognize the name, it may be a regional carrier not available in your area. Many of these smaller names don't own their own towers, but instead use those of a major carrier like Sprint.
| Carrier | # Android | # BlackBerry | Starting Price | Minutes | Text | Data |
| --- | --- | --- | --- | --- | --- | --- |
| Verizon | 6 | 2 | 44.99 + $30 for Data | 450 | Unlimited for $20 | Unlimited |
| Virgin Mobile | 2 | 1 | $25 | 300 | Unlimited | Unlimited |
| T-Mobile | 2 | 0 | $70 | Unlimited | Unlimited | 2GB |
| AT&T | 1 | 0 | ~$60 + $25 Data | Unlimited | Unlimited | 500MB |
| Boost Mobile | 1 | 0 | $50 | Unlimited | Unlimited | Unlimited |
| US Cellular | 2 | 0 | $60 | 450 | Unlimited | 2GB |
| Metro PCS | 5 | 1 | $40 | Unlimited | Unlimited | Unlimited |
Many of these carriers offer other plans, which may offer higher or lower pricing and features, but we have selected the ones that make the most sense with a smartphone. Plans for very low amounts of data are note realistic and have been skipped.
*Updated to reflect correct US Cellular Pricing
Prepaid Smartphones
As we mentioned, the selection of smartphones has expanded to include many capable smartphones running Android, or if you prefer BlackBerry OS. For some reason, there is a premium of around $10 for BlackBerry smartphones. If you need a blackBerry smartphone, you will be better off looking at contract plans, but Android devices come with a number of good deals.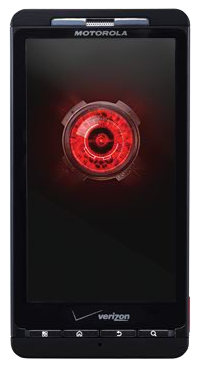 Verizon Prepaid Android Smartphones:
Motorola Citrus – $195
Vortex – $214
Samsung Continuum – $244
LG Ally – $294
Samsung Fascinate – $294
Droid X – $344
Virgin Mobile Prepaid Android Smartphones:
LG Optimus V – $199.99
Samsung Intercept – $199.99
T-Mobile Prepaid Android Smartphones:
T-Mobile Comet – $129.99
LG Optimus T – $119.99
AT&T Prepaid Android Smartphones:
Boost Mobile Prepaid Android Smartphones:
Samsung Galaxy Prevail – $179.99
US Cellular Prepaid Android Smartphones:
LG Optimus U – $199.99
LG Apex – $249.99
MetroPCS Prepaid Android Smartphones:
Samsung Galaxy Indulge 4G – $299
Samsung Craft 4G – $299
LG Optimus M – $199
Huawei Ascend TapouT Edition – $169
Huawei Ascend – $129
Best Prepaid Smartphones and Carriers
While there many options, there are still not a whole lot of great deals on prepaid smartphone service. Too many of these smartphones require high cost, low usage data plans to be considered a viable alternative for many users. When you take all things into account, there are two clear winners in the prepaid smartphone arena.
Best Value: The best prepaid smartphone carrier overall is Virgin Mobile which offers two capable Android smartphones, nationwide coverage on the Sprint network and most importantly a great price for "unlimited" data.
Best Selection: When it comes to the best selection of prepaid android smartphones, MetroPCS is a clear winner. Despite limited coverage areas, MetroPCS has a great selection of prepaid smartphones and even offers Prepaid 4G service. It's great to see the Samsung Galaxy Indulge, with a 1 GHz processor and 4G, available in a prepaid offering — especially with plans that start at $40 a month for "unlimited" data.
Unlimited and Unlimited*: Whichever carrier you look at, keep in mind that the data prices may not truly be unlimited. Virgin Mobile, for example, will slow your speeds after you go over 5GB, but the plan is still much more affordable than what you will see from T-Mobile or AT&T.