PS4 Backwards Compatibility Explained
.Having to keep your old hardware around to play your favorite games is always a sore spot for gamers. PS4 users don't have to. They can enjoy some classic titles from the PS2 and PS3 through Sony's own makeshift PS4 Backwards Compatibility features.
The PS4 doesn't explicitly have a backwards compatibility program at all. At least, not in the same sense as we're used to seeing from other consoles like the Xbox One and Wii U. Old video games are available for gamers to purchase through the PlayStation Store. Those that aren't available for sale are a part of the console's game streaming service, PlayStation Now.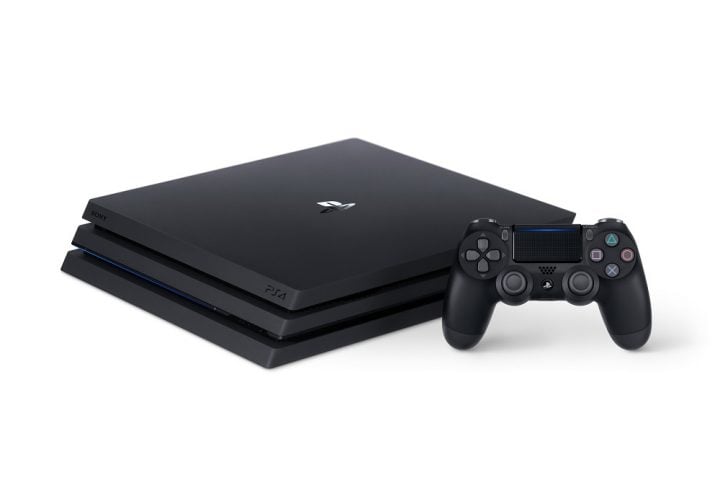 Here's what you need to know about these two features so that you can enjoy old games on your PS4 as if there is a formal PS4 Backwards Compatibility program.
PS4 Backwards Compatibility: Sony PlayStation Now
There's no PS4 Backwards Compatibility program, but at least we know why. Sony was up front about its plans for old games at the console's launch. Instead of adding hardware inside the PS4 to allow it to play old games, the company created PlayStation Now.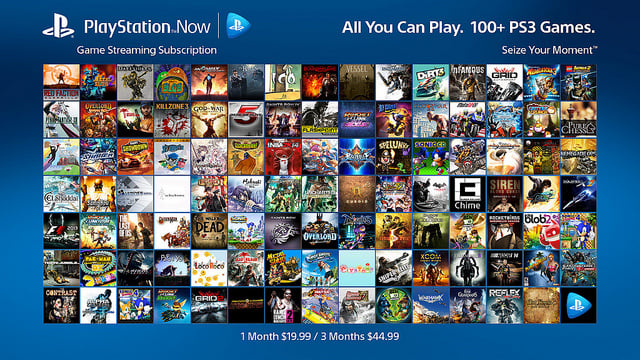 Read: PlayStation Now Subscriptions: 5 Things You Need to Know
PlayStation Now is a streaming service that allows you to purchase access to games without purchasing the game itself. Sony's servers and your high-speed internet connection handle all the heavy lifting. There are no discs involved. You don't even have to get off the couch to purchase your favorite older games in store. Your PS4 becomes a streaming box that relays footage from PlayStation Network to your television set.
PlayStation Now costs money. That's why it's not as well-known as Microsoft's Xbox Backwards Compatibility Program. It's not included with a PlayStation Plus subscription at all. The service has hourly, daily and monthly rental rates per game. To get the most out of it, gamers should try the $20 monthly payment option that gets them access to lots of games.
PS4 Backwards Compatibility: PS2 Emulator for PS4
A PS2 emulator introduced after PS4 launched offers gamers a way to play some classic games on their console. Because there's an emulator involved, there's no need for a constant internet connection like there is with PlayStation Now. More importantly, you don't have to keep paying for access to these PS2 games. Once you buy them, they are yours to keep and play for as long as you want.
Unfortunately, you don't get access to these games without spending any money at all. They start at $9.99 through the PlayStation Store. Even if you own a physical copy of the game already, you'll need to buy the PS4 compatible version again. These games have received some upgrades. They support high-definition displays, Share Play, streaming over Twitch, Trophies and Remote Play.
PS4 Backwards Compatibility: Games on the PS4 with PlayStation Now Subscription
These games are available for streaming when users have a PlayStation Now subscription. Sony works with publishers to expand this line-up of games regularly.
Adventure Time: Finn and Jake Investigations
Adventure Time: The Secret of the Nameless Kingdom
Air Conflicts – Secret Wars
Air Conflicts: Pacific Carriers
Air Conflicts: Vietnam
Akiba's Trip: Undead and Undressed
Alien Rage
Alien Spidy
All Zombies Must Die!
Alone in the Dark: Inferno
Alpha Protocol
Anarchy: Rush Hour
Anna Extended Edition
Anomaly Warzone Earth
Aqua Panic!
Ar Nosurge: Ode to an Unborn Star (new)
Arcana Heart 3
Arcana Heart 3: Love Max!!!
Arcania – The Complete Tale
Armageddon Riders
Asura's Wrath
Atelier Ayesha
Atelier Escha & Logy
Atelier Rorona Plus
B
Back to Bed
Back to the Future™: Episode 1 – It's About Time
Barbie and Her Sisters Puppy Rescue
Batman: Arkham Asylum
Batman: Arkham City
Batman: Arkham Origins
Battle Fantasia
BATTLE OF TILES EX
Battle Princess of Arcadias
Bellator MMA Onslaught
Bentley's Hackpack
BEYOND: Two Souls with Advanced Experiments DLC
Big Sky: Infinity
Bionic Commando: Rearmed
Bionic Commando: Rearmed 2
Bioshock
BioShock 2
BioShock Infinite
BIT.TRIP Presents… Runner2: Future Legend of Rhythm Alien
Bladestorm: Nightmare
Bladestorm: The Hundred Years War (new)
BlazBlue: Calamity Trigger
BlazBlue: Chrono Phantasma
BlazBlue: Chrono Phantasma EXTEND
BlazBlue: Continuum Shift Extend
BlazeRush
Blood Knights
BloodRayne: Betrayal
Bodycount
Bomberman Ultra
Borderlands: Ultimate Edition
Borderlands 2
Borderlands The Pre-sequel
Bound by Flame
Braid
Burn Zombie Burn: The Diarrhea Bundle
C
Capcom Arcade Cabinet: All-in-One-Pack
Castlevania Harmony of Despair
Catherine
Cel Damage HD
Champion Jockey: G1 Jockey & Gallop Racer (new)
Chime Super Deluxe
Choplifter HD
Class of Heroes 2G
Comet Crash Bionic Bundle
Contrast
Costume Quest 2
Counter Spy
Crash Commando
Crazy Taxi
Crimsonland
Critter Crunch
Cuboid Ultimate Bundle
D
Damnation
Dark Souls 2
Dark Souls 2: Scholar of the First Sin
Dark Void
Darksiders
Darksiders II
Darkstalkers Resurrection
de Blob 2
Dead Island
Dead Island Riptide
Dead or Alive 5: Last Round
Dead Rising 2
Dead Rising 2: Off the Record
Dead to Rights: Retribution
Deadliest Warrior: Legends
Deadliest Warrior: The Game
Death Track: Resurrection
Deception: Nightmare Princess IV
Deception IV: Blood Ties
Derrick the Deathfin
Detuned
Devil May Cry 4
Devil May Cry HD Collection
Disgaea 3: Absence of Justice
Disgaea 4: A Promise Unforgotten
Disgaea D2: A Brighter Darkness
Divekick
Doc Clock: The Toasted Sandwich of Time
Dogfight 1942
Doki-Doki Universe
Don Bradman Cricket 14
Double Dragon Neon
Dragon Fin Soup
Dragon's Lair
Dragon's Lair II: Time Warp
Duke Nukem Forever
Dynasty Warriors 6
Dynasty Warriors 6: Empires
Dynasty Warriors 7
Dynasty Warriors 7: Empires
Dynasty Warriors 7: Xtreme Legends
Dynasty Warriors 8
Dynasty Warriors: Strikeforce
E
Earth Defense Force 2025
Earth Defense Force: Insect Armageddon
Eat Lead: The Return of Matt Hazard
Eat Them!
Echochrome
El Shaddai: Ascension of the Metatron
Elefunk
Enemy Front
Enslaved: Odyssey to the West
Entwined
Escape Dead Island
Eternal Sonata
Ethan: Meteor Hunter
Eufloria
Everyday Shooter
F
F.E.A.R. (Campaign Mode)
F1 2013
F1 2014
F1 RACE STARS
Faery: Legends of Avalon
Falling Skies
Farming Simulator
Farming Simulator 15
Fat Princess
Final Exam
Final Fight: Double Impact
fLOW
Flower
Frogger Returns
Fuel Overdose
G
Galaga Legions DX
Game of Thrones Ep 1 & Ep 2 Bundle
Ghostbusters: Sanctum of Slime
Giana Sisters: Twisted Dreams
Go! Puzzle
God of War HD
God of War II
God of War III
God of War: Ascension
God of War: Chains of Olympus
God of War: Ghosts of Sparta
GO! Sports Ski
Gravity Crash
Greg Hastings Paintball 2
Grid 2
Grid Autosport
Guacamelee!
Guilty Gear Xrd -Revelator
Guilty Gear Xrd -SIGN-
H
Hakuoki: Stories of the Shinsengumi
Hamilton's Great Adventure
Hamsterball
Handball 16
Heavenly Sword
Heavy Fire: Afghanistan
Heavy Fire: Shattered Spear
Heavy Rain – with The Taxidermist DLC
Hoard
Hohokum
Hot Shots Golf: Out of Bounds
Hot Shots Golf: World Invitational
How to Train Your Dragon 2
Hunter's Trophy 2: America
Hunter's Trophy 2: Australia
Hustle Kings
I
ibb & obb
ICO
inFAMOUS
inFAMOUS 2
inFAMOUS: Festival Of Blood
Injustice: Gods Among Us
Interpol: The Trail of Dr. Chaos
Invizimals: The Lost Kingdom
J
Jeopardy
Jeremy McGrath's Offroad
Jetpack Joyride Deluxe
Jimmie Johnson's Anything with an Engine
Joe Danger 2: The Movie
Journey
Judge Dee – The City God Case
Jurassic Park: The Game
K
Karateka
Katamari Forever
Killzone 2
Killzone 3
Killzone HD
King Oddball
Knytt Underground
Kung Fu Panda: Showdown of Legendary Legends
Kung Fu Rabbit
L
Le Tour de France™ – Season 2014
Lead and Gold: Gangs of the Wild West
Legasista
Legend of Kay Anniversary
LEGO Batman 2: DC Super Heroes
LEGO Batman: The Videogame
LEGO Harry Potter: Years 1-4
LEGO Harry Potter: Years 5-7
Lemmings
Linger in Shadows
LocoRoco Cocoreccho!
Lone Survivor: The Director's Cut
Lost Planet 2
Lost Planet 3
Lost Planet: Extreme Edition
LUMINES Supernova
M
Machinarium
Mafia II
Magic Orbz
Magrunner: Dark Pulse
Magus
Mahjong Tales™: Ancient Wisdom
Mamorukun Curse!
Mars: War Logs
Marvel Puzzle Quest: Dark Reign
Matt Hazard: Blood Bath & Beyond
Mega Man 9
Mega Man 10
Mercury HG
Metro: Last Light – Complete Edition
Monster High: New Ghoul in School
Mortal Kombat
Moto GP 13
Motorcycle Club
Motorstorm RC Complete Edition
MotorStorm: Apocalypse
MouseCraft
MX vs. ATV Alive
MX vs. ATV Reflex
MX vs. ATV Supercross
MX vs. ATV: Untamed
N
Namco Museum Essentials
Narco Terror
NBA 2K14
Ni No Kuni: Wrath of the White Witch
Nights Into Dreams
Ninja Gaiden 3 (new)
Ninja Gaiden 3: Razor's Edge
Ninja Gaiden Sigma
Ninja Gaiden Sigma 2
Nitro+ Blasterz: Heroines Infinite Duel
Nobunaga's Ambition: Sphere of Influence (new)
Numblast
O
Oddworld: Stranger's Wrath HD
Of Orcs and Men™
Okabu
OlliOlli
Operation Flashpoint: Dragon Rising
Operation Flashpoint: Red River
Order Up!!
Overlord 2
Overlord: Raising Hell
P
PAC-MAN Championship Edition DX
Painkiller: Hell & Damnation
Papo & Yo
Penny Arcade Adventures: On the Rain-Slick Precipice of Darkness: Episode 1
Penny Arcade Adventures: On the Rain-Slick Precipice of Darkness: Episode 2
PID (Peculiar Destination)
PixelJunk Eden
PixelJunk Eden Encore
PixelJunk Monsters
PixelJunk Monsters Encore
PixelJunk Racers 2nd Lap
PixelJunk Shooter
PixelJunk Shooter 2
PixelJunk Sidescroller
Piyotama
Planet Minigolf
Planets Under Attack
Poker Night 2
Port Royale 3: Gold
Proteus
Puppeteer
Pure Chess
Puzzle Agent
Q
Q*Bert: Rebooted
Quantum Theory (new)
R
R-Type Dimensions
Rag Doll Kung Fu: Fists of Plastic (Single Player Only)
Ragnarok Odyssey Ace
Raiden IV Overkill
Rain
Rainbow Moon
Ratchet & Clank: A Crack in Time
Ratchet & Clank: All 4 One
Ratchet & Clank: Full Frontal Assault
Ratchet & Clank: Into the Nexus
Ratchet & Clank: Quest for Booty
Realms of Ancient War
Record of Agarest War
Record of Agarest War 2
Record of Agarest War Zero
Red Dead Redemption
Red Dead Redemption: Undead Nightmare
Red Faction Battlegrounds
Red Faction: Guerilla
Red Johnson's Chronicles: One Against All
Red Johson's Chronicles
Renegade Ops
Resident Evil 4
Resident Evil 5: Gold Edition
Resident Evil 6
Resident Evil Code Veronica X HD
Resident Evil Operation Raccoon City
Resident Evil Revelations
Resident Evil Revelations 2 Complete Season
Resident Evil: The Darkside Chronicles HD
Resident Evil: The Umbrella Chronicles HD
Resistance 3
Retro City Rampage DX
Retrograde
Ricochet HD
Rio
Rise of the Argonauts
Risen 3: Titan Lords – Complete Edition
Rocket Knight
Rocketbirds: Hardboiled Chicken
Rotastic
Rugby 15
Rugby World Cup 2015
Rune Factory: Tides of Destiny
S
Sacred 3: Gold Edition
Sacred Citadel
Saints Row 2
Saints Row IV
Saints Row: Gat Out of Hell
Sam & Max The Devil's Playhouse
Sam & Max: Beyond Time and Space
Samurai Showdown
Samurai Warriors 4 (new)
Savage Moon
Shadow of the Colossus
Shatter
Sherlock Holmes: Crimes & Punishments
Sid Meier's Civilization Revolution
Silent Hill HD Collection
Siren: Blood Curse Episodes 1-12
Skullgirls Encore
Sky Dive: Proximity Flight
Sky Fighter
Slender: The Arrival
Sly Cooper Collection
Sly Cooper: Thieves in Time
Smash Cars
Snakeball
Sniper Elite V2
Sniper: Ghost Warrior
Sniper: Ghost Warrior 2
Soldner-X 2: Final Prototype
Soldner-X: Himmelssturmer
Sonic CD
Sonic Generations
Sonic The Hedgehog 4 Episode I
Sonic The Hedgehog 4 Episode II
Sound Shapes
Space Ace
Sparkle 2
Spec Ops: The Line
Spelunker HD
Spelunky
StarDrone
Starhawk
Star Raiders
Starwhal
Stealth Inc: A Clone in the Dark
Stick it to the Man
Street Fighter 3 Third-Strike Online Edition
Strider
Strong Bad's Cool Game for Attractive People
Super Mega Baseball
Super Puzzle Fighter II Turbo HD Remix
Super Stacker Party
Super Stardust HD
Super Street Fighter II Turbo HD Remix
Swarm
Syberia
Syberia II
T
Tales from Space: About a Blob
Tales from Space: Mutant Blobs Attack
Tales from the Borderlands: Episodes 1 & 2
Tales Of Monkey Island
Tales of Zestiria
Tekken Tag Tournament 2
Tennis in the Face
The Awakened Fate Ultimatum
THE BACONING
The Book of Unwritten Tales 2
The Darkness
The Darkness 2
The Guided Fate Paradox
The House of the Dead 3
The House of the Dead 4
The House of the Dead Overkill Extended Cut
The King of Fighters XIII
The Last Guy
The Last of Us
The Last of Us: Left Behind
The Legend of Heroes: Trails of Cold Steel
The Legend of Heroes: Trails of Cold Steel II
The LEGO Movie Videogame
The Raven: Legacy of a Master Thief
The Swapper
The UnderGarden™
The Unfinished Swan
The Walking Dead: Season Two: Episodes 1 & 2
The Walking Dead: The Complete First Season
The Witch and the Hundred Knight
The Wolf Among Us
Thomas was Alone
Titan Attacks!
Tokyo Jungle
Tokyo Twilight Ghost Hunters
Tomb Raider Game of the Year Edition
Toy Home
Tour de France 2015
Toybox Turbos
Trash Panic
Trine
Trinity: Souls of Zill O'll
Truck Racer
Twisted Metal
U
Ultra Street Fighter IV
Uncharted 2: Among Thieves
Uncharted 3: Drake's Deception – Game of the Year Edition
Uncharted: Drake's Fortune
Under Night In-Birth Exe: Late
Urban Trial FreeStyle
V
Velocity Ultra
Vessel
Virtua Fighter 5: Final Showdown
Voodoo Chronicles: The First Sign
W
Wakeboarding HD
Warhawk
Warlords
Warriors: Legends of Troy (new)
Warriors Orochi 3 (new)
Way of the Samurai 3
Way of the Samurai 4
Wheel of Fortune
When Vikings Attack
White Knight Chronicles
Wizardry: Labyrinth of Lost Souls
WRC 4: FIA World Rally Championship
WRC 5: FIA World Rally Championship
WWE 2K15 (Single Player Only)
X
XBLAZE Code: Embryo
XCOM: Enemy Within
Y
Yaiba: Ninja Gaiden Z (new)
Z
Zack Zero
Zen Pinball 2: Zen Pinball Classics
Zeno Clash II
Zombie Tycoon II: Brainhov's Revenge
PS4 Backwards Compatibility: PS2 Games on the PS4
Here are the games that you can download to your console and play using the PS2 emulator for PS4. Gotta Be Mobile will continue to expand on this list as Sony fills out its library.
ADK Damashii (Coming)
Alter Echo (Coming)
Ape Escape 2

Ape Escape 3 (Coming)
Arc the Lad: Twilight of the Spirits
Bully
Dark Chronicle
Dark Cloud
Destroy All Humans!
Destroy All Humans! 2
Fahrenheit
FantaVision
Fu'un Super Combo
Grand Theft Auto 3
Grand Theft Auto: San Andreas
Grand Theft Auto: Vice City
Harvest Moon: A Wonderful Life (Coming)
Harvest Moon: Save the Homeland (Coming)
Hot Shots Tennis
Kinectica
The King of Fighters 2000
Legia 2: Duel Saga (Coming)
Manhunt
The Mark of Kri
Max Payne
Metal Slug Anthology
MX vs. ATV Unleashed (Coming)
MX vs ATV Untamed (Coming)
Okage: Shadow King
Panzer Elite Action: Fields of Glory (Coming)
PaRappa the Rapper 2
Primal
Psychonauts
Puzzle Quest: Challenge of the Warlords
Red Dead Revolver
Red Faction
Red Faction 2 (Coming)
Rise of the Kassai
Rogue Galaxy
Samurai Galaxy
Samurai Shodown VI
Siren
Star Wars: Bounty Hunter
Star Wars: Jedi Starfighter
Star Wars: Racer Revenge
Stuntman: Ignition (Coming)
Summoner (Coming)
Summoner 2 (Coming)
Twisted Metal: Black
War of the Monsters
The Warriors
Wild Arms 3
Sony is always working to add more PS2 games to this list. Each is available for purchase within the PlayStation Network Store.
Good luck with your PS4. Though it's a little complicated, there's a lot to like about the way the PS4 Backwards Compatibility works.