PS4 Fallout 4 Release: 5 Things That Need Your Attention
Free PS4 Fallout 4 Pip Boy Edition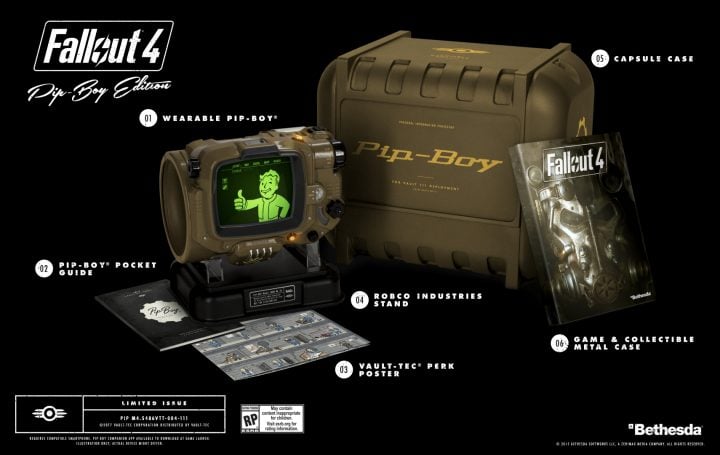 If you've been looking to snag a copy of the elusive Fallout 4 Pip Boy Edition for PS4, for yourself or a loved one, you're probably having a pretty tough time finding it for cheap.
It's sold out in the United States and it's not coming back. You can buy from a reseller like eBay but good luck finding it for $120.
If you're still in the hunt ahead of the Fallout 4 release date, there are two contests that should have your attention right now.
You'll want to keep Bethesda's Countdown to Fallout 4 contest in mind because the company is about to hand out several Fallout 4 Pip Boy Editions in October.
To enter, you need to sign up for the company's newsletter. That's it. It's a random drawing but it's worth a shot if you want one of these Pip Boys for free.
The other contest that should be on your mind is the company's Enter the Vault Sweepstakes. The contest stretches through the Fallout 4 release date and you can enter via your Fallout 4 pre-order or through a card sent to the proper address.
The prizes include a Pip Boy, a trip to Boston, and other collectibles. It's a contest that you should enter if you want a Pip Boy or anything else Fallout 4 related.

This article may contain affiliate links. Click here for more details.