7 Reasons to Wait for the OnePlus 7 & 5 Reasons Not to
Wait For Faster Warp Charging & The Low Price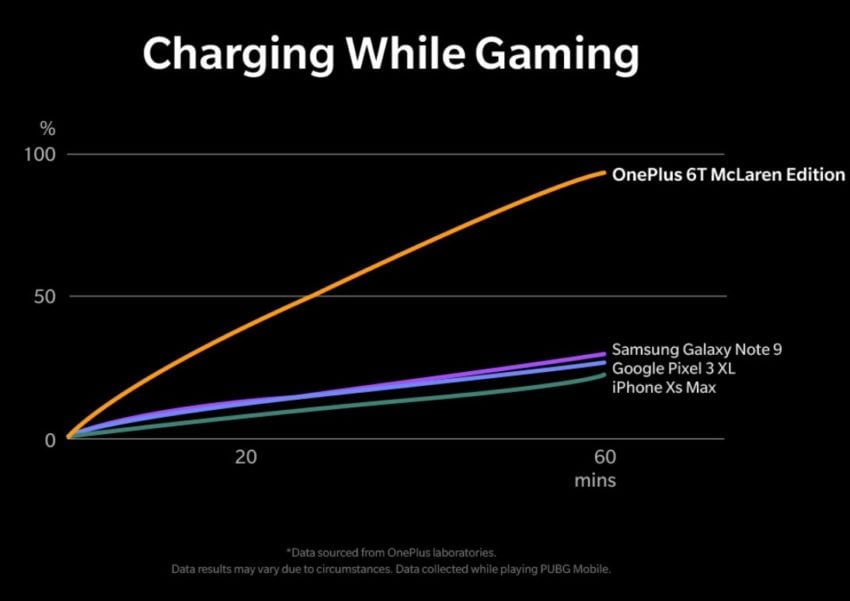 A signature feature of OnePlus phones is DASH charging. The ability to recharge faster than almost every phone on the market without getting hot or damaging the battery cell.
With the OnePlus 6T McLaren edition and the upcoming OnePlus 7, the company is employing something known as WARP charging, the latest and greatest fast charging technology. This will let the OnePlus 7 go from 0-60% in just 20 minutes, and 0-100% fully charged in under an hour. That's faster than any phone available. And it's recharging that fast on a big 4,000 mAh or bigger battery.
Plus, the OnePlus 7 will still go from 0-100% in under an hour even if the screen is on while you watch a video, YouTube or play games. That's because all the voltage, amps, and heat it takes to recharge a phone dissipates in the wall plug, not the phone itself. Keeping your phone cool to the touch and safely recharging very fast.
As an example, the iPhone Xs Max, Galaxy S9 and Pixel 3 XL all use a slower fast charging technology where the heat goes to the phone, which is why they get super hot and charge slow while in use, like for GPS or playing games.
So yes, you'll want to wait for WARP charging on all OnePlus phones moving forward.
You'll also want to wait for the OnePlus 7 if you're on a budget. That's because the Galaxy S10 costs between $899-$999, which is expensive.
The slightly bigger 6.67-inch OnePlus 7 Pro will probably cost around $750, but that's still cheaper than Samsung or Apple.

As an Amazon Associate I earn from qualifying purchases.