Samson Q2U Recording and Podcasting Pack Review
Anyone who wants to start a podcast or needs to record some audio should look into the Samson Q2U Recording and Podcasting Pack. It's a versatile USB and XLR mic with some useful accessories to give podcasts creators and other audio recording users an affordable tool to make great sounding recordings.
Samson makes some nice consumer and pro-sumer level recording equipment. The Q2U mic continues their success with nice sound and excellent features at an affordable price.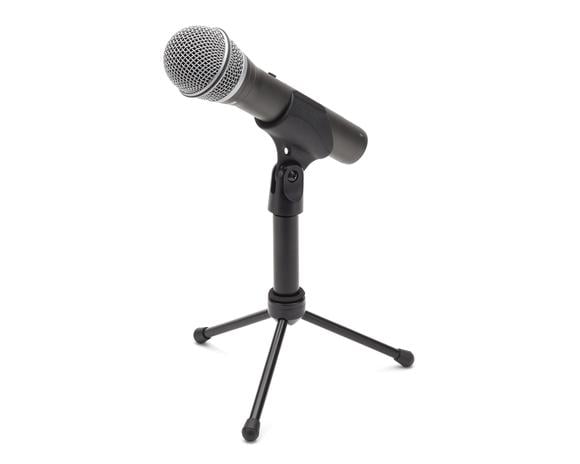 Samson Q2U Recording and Podcasting Pack: Design
The mic that comes in the Samson Q2U Recording and Podcasting Pack looks like any other XLR microphone. XLR mics have three pins in a recessed or connector. Plugging it into a cable that matches and then plugging that into a sound board gets you high quality sound.
https://www.youtube.com/watch?v=vMtBZcfrU04
This mic also includes a USB connector that lets the user plug it directly into a computer for digital recording. Sadly, the port on the mic uses a mini-USB instead of the more common micro-USB or more modern USB-C. You can use the included cable or find a replacement for cheap.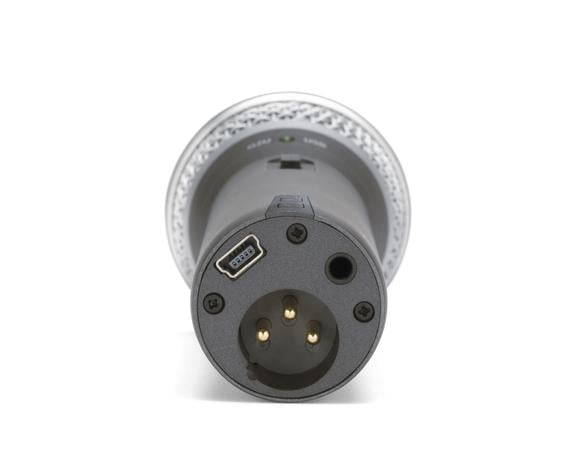 In addition to the XLR and mini-USB ports, the mic includes a 3.5mm stereo headphone output. Use it to check your sound levels as you record over USB. That's a nice feature since it means you can run the cable from the mic to the computer, but you don't have to plug your headphones into the computer, too. If you have headphones with a shorter cable, you're not as tied to the computer.
There's also an ON/OFF switch so you can mute the mic. Close to the connector end of the mic, there's also a pair of volume buttons for controlling the sound level in the headphones.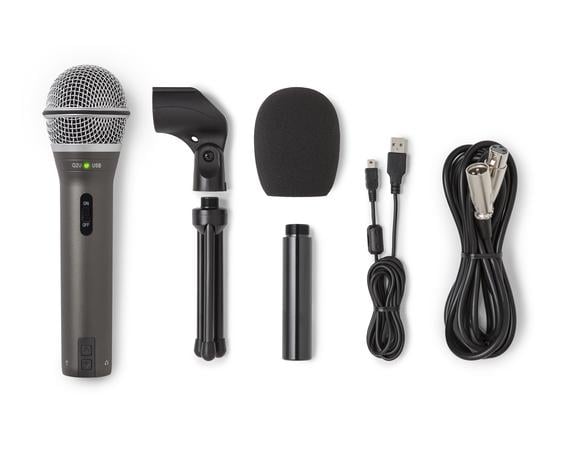 The Samsung Q2U Recording and Podcast Pack includes a few accessories. You get a sturdy tripod that has a screw mount for the mic clip. There's also an extender if you need to put the mic on a mic stand or on the tripod but want a little more height so you're not leaning over into the mic. This puts it closer to your mouth.
You also get the mini-USB to USB cable, an XLR cable and a wind guard to put over the mic's head. This guards from plosive sounds like hard Ts or windy S sounds.
Samson Q2U Recording and Podcasting Pack: Usability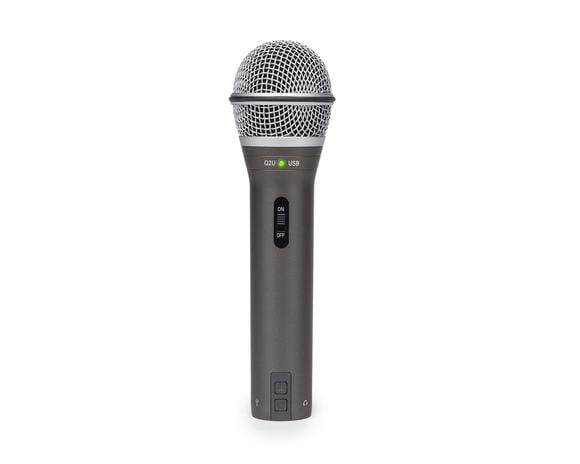 Hooking up the Samson Q2U Recording and Podcasting Pack is easy. Connect the USB cable to the computer and the mic and it's ready to go for any modern Windows or Mac computer. You can even plug it into an iPhone using a USB to Lightning connector or to an Android device using the right USB OTG adapter.
If you want to use it with a traditional sound board, then use the included XLR cable or get an XLR to 1/4-inch cable. Screw the mic clip to the included tripod or to a mic stand.
The mic delivers decent sound. Here's a clip that offers some sound samples from the mic.
Samson also offers a piece of software that owners can buy for only $3.99 and download and use to make their audio recording sound better. The Samson Sound Deck for macOS and for Windows will aid in noise canceling. Users don't need it, but it can help make the sound from the mic better.
Samson Q2U Recording and Podcasting Pack: Value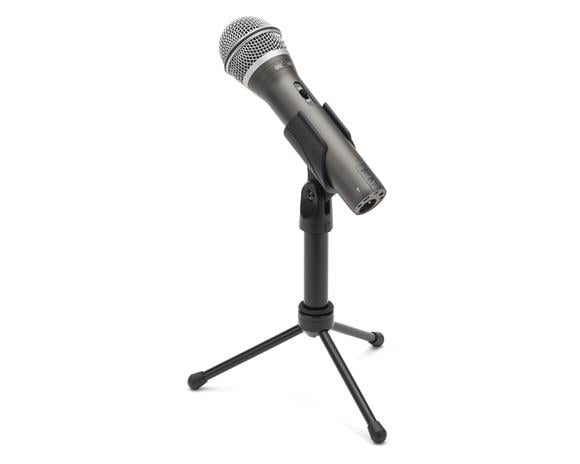 Buyers can find the mic and it's accessories for $55 from Amazon. Best Buy also sells it for the same price.
A decent mic for $55 is a great buy, especially when it comes with both XLR and USB connections. Use it in your traditional recording environment with a soundboard or use it for digital recording on your computer, smartphone or tablet.
The recordings sound good and it picks up nicely. Add the cheap noise cancelling Sound Deck software, and it gives even better performance. You can buy better sounding microphones, but not at this price and not with the features this one gives podcasters.