Samsung Challenges Nokia's PureView With New Galaxy S4 Zoom
Is it a phone? Is it a camera? The Samsung Galaxy S4 Zoom is both and represents Samsung's answer to Nokia's market-leading camera phone PureView technology. After having been leaked over the weekend, the camera phone has finally been announced in London by Samsung. The Galaxy S4 Zoom uses Google's Android operating system and comes with a 10X optical zoom lens, 16-megapixel sensor, Xenon flash, optical image stabilization, and a built-in phone.
"As communication continues to become increasingly visual in nature, people wish to capture and share their moments in the highest quality possible, but often do not have the space or inclination to carry a dedicated camera for this purpose," Samsung mobile head JK Shin notes. "The GALAXY S4 zoom changes this forever, combining the industry leading functionality and connectivity of the GALAXY S4 with the high quality photographic experience you'd expect from a compact camera. The result is truly the best of both worlds, without compromise."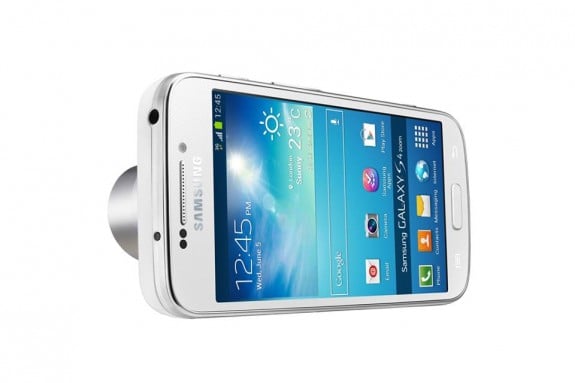 The device comes with a unique zoom ring can quickly launch you into some of the camera modes or even an easy sharing mode.
When you're in the middle of a phone call and you see something you absolutely have to share, a quick twist of the Zoom Ring will activate the In-Call Photo Share feature, letting you capture and send an image directly via MMS to whoever you are talking to simply.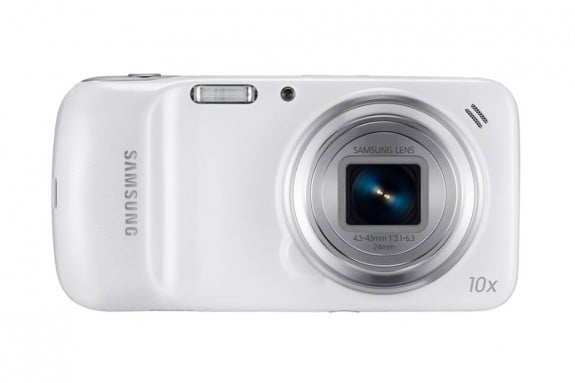 On the phone side, you do have a 4.3-inch qHD resolution touchscreen display and a form factor that looks like a more compact version of Samsung's Android-powered Galaxy Camera. The Galaxy Camera comes with a 21X optical zoom and options for 4G LTE/3G connectivity, though the device doesn't allow for phone calling and only has a data modem. The new Galaxy S4 Zoom has both voice calling and data network access.
The device is powered by a dual-core 1.5 GHz processor. It has 8 GB of storage built-in and a memory card slot.
We'll likely hear more about the Galaxy S4 Zoom at Samsung's June 20th London event. Pricing and availability are still not announced at this time. At this time, it's unclear if this device will hit the U.S. market as Samsung did not mention any U.S. availability in its press release.

As an Amazon Associate I earn from qualifying purchases.