3 New Samsung Galaxy Lollipop Update Details Leak
New Samsung Galaxy Lollipop update details have leaked for a trio of devices including the Galaxy Note 4 and it would appear that Samsung is poised to make the logical move to Google's Android 5.0.1 Lollipop update, a bug fixer that emerged for Nexus devices earlier this month and could serve as the base version for many of Samsung's upcoming Galaxy Android 5.0 Lollipop updates.
In November, Google started rolling out its Android 5.0 Lollipop update to Nexus devices. The update, which delivers a host of new features including Material Design, started pushing to non-Nexus smartphones and tablets soon after. Samsung's Galaxy-branded smartphones and tablets were not among the initial batch but a few weeks ago, Samsung pushed out its first Android 5.0 Lollipop update.
Samsung's first update is the Galaxy S5 Android 5.0 Lollipop release, a release that remains limited to Poland and South Korea, but one that should start spreading to other users in the near future. The Galaxy S5 Lollipop update won't be the only upgrade the company rolls out though as its confirmed updates for the Galaxy Note 3, Galaxy S4, Galaxy Note 4 and Galaxy S5 LTE-A. Those updates are expected to arrive in early 2015.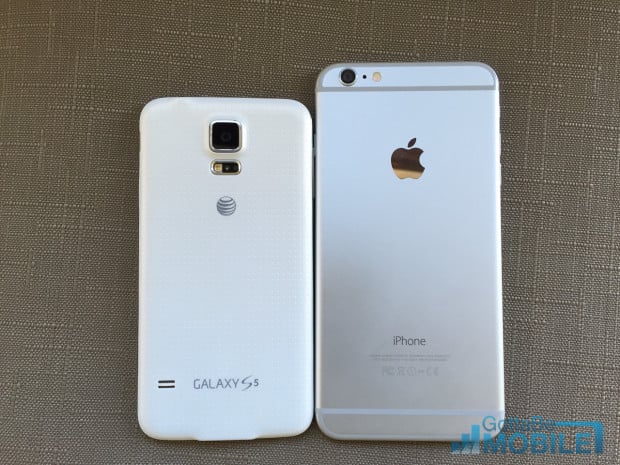 New details for some of those updates have emerged today thanks to SamMobile. The publication claims that the Galaxy S5 LTE-A, the Galaxy Note 4, and the Galaxy Note Edge will all be bumped up to Android 5.0.1 Lollipop, Google's new version of the operating system. The move is not unexpected given that Android 5.0.1 Lollipop is the most current and most stable version of the software.
Google's Android 5.0.1 Lollipop roll out came in response to numerous complaints about Android 5.0 Lollipop problems. Nexus users in particular were extremely vocal about the issues plaguing Google's new operating system and in response, the company pushed out the Android 5.0.1 Lollipop update. The update is small but it squashes some of the major issues including a few system-wide issues.
Samsung's move to Android 5.0.1 is a natural progression and it mirrors what the company did with last year's Android 4.4 KitKat update. Last fall, Google pushed out Android 4.4 KitKat. Soon after, it rolled out an Android 4.4.2 KitKat update meant to alleviate the initial problems plaguing Nexus users. Samsung, like many other Android manufacturers, skipped the Android 4.4 KitKat update and instead rolled out the Android 4.4.2 KitKat update. Samsung continues to push out Android 4.4.2 KitKat updates almost a year after the first one rolled out.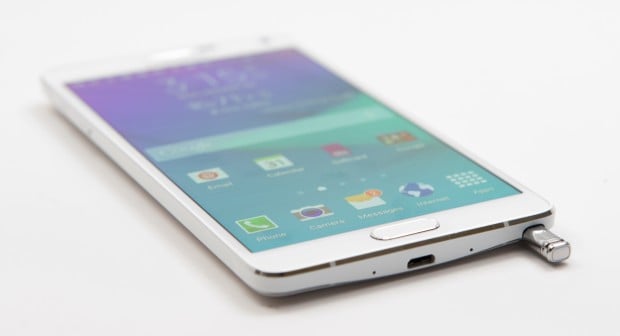 While this is the extent of the leak, the company will likely roll out Android 5.0.1 to the Galaxy Note 3 and Galaxy S4 as well. These two aging former flagships are slated to get the update in the early part of next year and they too would benefit from a more stable version of Google's operating system.
Samsung still hasn't outlined any specific release dates for these updates and it's not expected to. Samsung typically leaves the individual release dates for carriers to announce. Android update release dates rely heavily on the internal testing process, something that is administered by Samsung and the carriers themselves.
Recently, French carrier SFR became one of the first international carriers to confirm Samsung Galaxy Lollipop update details when it confirmed a Galaxy S5 Lollipop update for December and a Galaxy Note 4 Lollipop update for January. Both of those windows are ETAs and are not set in stone. The specific release dates will depend on the unpredictable testing process behind the scenes.
U.S. carriers remain silent about Android 5.0 Lollipop though we know that Sprint is currently testing the Galaxy S5 Android 5.0 Lollipop update in its lab. The company has yet to confirm a release date though it typically finds itself amongst the first carriers to major Android updates. In other words, a roll out could be on the horizon.

This article may contain affiliate links. Click here for more details.