20 Things to Know About the Galaxy Lollipop Release
The Samsung Galaxy Android 5.0 Lollipop update release is currently pushing to several top devices and it's slated to hit several more in the near future. Today, we want to take an extensive look at the progress that Samsung has made in its quest to get its smartphones and tablets upgraded to the latest version of Google's Android operating system.
In December, Samsung started rolling out its first Android 5.0 Lollipop update to the Galaxy S5 which, at the time, was the company's flagship Galaxy S smartphone. The fact that it landed for the Galaxy S5 didn't come as a surprise though Samsung did manage to get the Android 5.0 Lollipop update out a little quicker than Android 4.4 KitKat. A whole month faster to be exact.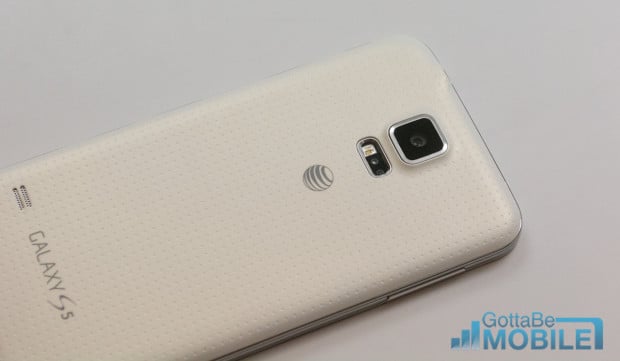 The Samsung Galaxy S5 Lollipop update marked the beginning of what we expected to be a long and arduous Galaxy Lollipop update release. Samsung's got a lot of different devices in a ton of different regions. It's always slow to complete its roll outs.
Since that day in December, we've seen Samsung release a number of Galaxy Android 5.0 Lollipop updates. And as the company makes progress, we're starting to hear more and more about its plans. Today we want to take a look at what we think are the 20 most important things to know, right now, about Samsung's overall Android 5.0 Lollipop release for Galaxy smartphones and tablets.
This roundup includes confirmed details, missing details and other tidbits that have caught our attention in the past three months.
Samsung Galaxy S5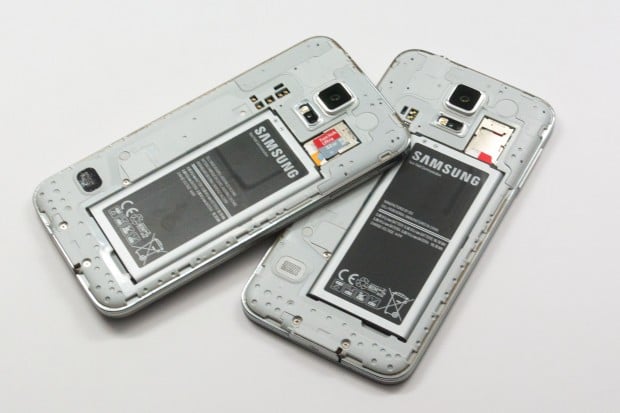 Two Major US Carriers Missing
The Samsung Galaxy S5 Lollipop update is at a standstill in the United States. Weeks ago, Verizon and Sprint became the first US carriers to push out the Galaxy S5 Lollipop update. We expected the other major carriers to follow. Unfortunately, only one did.
T-Mobile's Galaxy S5 Lollipop update is currently available though the other two remain missing with no release dates in sight. AT&T continues to confirm the Galaxy S5 Lollipop update over and over again on its Twitter account telling customers that it's currently testing the software. It still refuses to offer any insight about the actual release and it probably will refrain until the roll out starts. Maybe it's lagging, maybe it's jumping straight to Android 5.1, who knows. AT&T won't say.
U.S. Cellular is dead silent about its Galaxy S5 Lollipop update and it probably will be until release day. We imagine that these updates probably aren't too far off in the distance but given the current climate of the Android 5.0 roll out (Android 5.1, tons of problems) it's difficult to say when these remaining US carriers will finally push out their own versions of the software.
Smaller Carrier Roll Out Begins
C Spire, a smaller regional US carrier actually beat these two major carriers to the punch. This rarely happens so we were extremely surprised when the carrier announced its plans to roll the Galaxy S5 Lollipop update out earlier this month.
We still haven't seen anything regarding the MetroPCS Galaxy S5 Lollipop update or the Cricket Galaxy S5 Lollipop update but we imagine that their engineers are hard at work behind the scenes. It would be pretty embarrassing if these two carriers were able to beat AT&T and US Cellular to the roll out, especially if the AT&T and US Cellular Galaxy S5 Lollipop updates are plagued by issues.
Making Progress Internationally
The Samsung Galaxy S5 Lollipop update does continue to make progress internationally and most recently, it hit German Galaxy S5 users on Vodafone. March has seen a ton of Galaxy S5 Lollipop progress, primarily for the international SM-G900F variant, and we expect that progress to continue as the month gets older and April gets closer.
Galaxy S5 mini Lollipop Release Date Coming Up
The Samsung Galaxy S5 mini Lollipop release is confirmed for Q2 which means that its window will open up wide in just a couple of weeks. Q2 stretches from April to June which means that Galaxy S5 mini users will need to start keeping an eye out once April 1st rolls around. Once that update starts rolling out, Samsung will be pushing the update out to all variants of the Galaxy S5 including the LTE-A and Galaxy S5 Active.
Android 5.0 Problems
Android 5.0 Lollipop problems continue to plague the Galaxy S5. We've heard from a ton of US users who are dealing with problems ranging from battery life to performance and we've heard from international users that have run into a series of frustrating issues. The problems have gotten so bad that Samsung Norway's halted its Galaxy S5 roll out and Canadian carriers were forced to roll out a brand new version of the update. This could explain the delays that we've seen in key markets like the US.
Samsung Galaxy Note 4
Galaxy Note Edge Lollipop Update Rolling On
The Samsung Galaxy Edge, the curved version of the Galaxy Note 4, is getting its Android 5.0 Lollipop update in India. That's a huge market and one that joins Australia as the first two regions to get the Android 5.0 Lollipop upgrade. T-Mobile's confirmed a Galaxy Note Edge Lollipop release in the United States which means that the update should hit the US and all other regions later this year. It's just a matter of when.
Four U.S. Carriers Remain
As for the regular Galaxy Note 4 Lollipop update, well, it's only available on Sprint in the US. T-Mobile's confirmed the update but the other three (AT&T, U.S. Cellular and Verizon) remain silent about their plans.
It's worth noting that T-Mobile's Galaxy Note 4 Lollipop update hasn't even moved into the carrier testing phase just yet, a sign that its release is still weeks, if not months out. That doesn't necessarily mean that the other carriers don't have it in for testing though.
Most Carriers Still Without Details
The Samsung Galaxy Note 4 Lollipop update first started rolling out in February and since then, it's made some progress but not a ton. The international roll out hasn't picked up much steam since the initial push and carriers are still very quiet about their plans for the Galaxy Note 4. For instance, Canadian carrier Rogers says that a roll out date is "TBD."
It's safe to assume that this roll out is far from over and it's probably going to be months before Samsung can proclaim that the release is finished. If you own the Galaxy Note 4 on a US or international carrier, be sure to keep your eye our for new details. They're few and far between at the moment but as the days and weeks go on, someone somewhere will start talking details.
Proceed with Caution
Friendly reminder. Just because the Galaxy Note 4 is new doesn't mean that its Lollipop update is bug-free. On the contrary, Galaxy Note 4 users are complaining about problems with the software and we expect to see more pop up as the update pushes onward. Prepare your device, gather user feedback, and prepare yourself for the Galaxy Note 4's inevitable upgrade to Lollipop.
Samsung Galaxy S4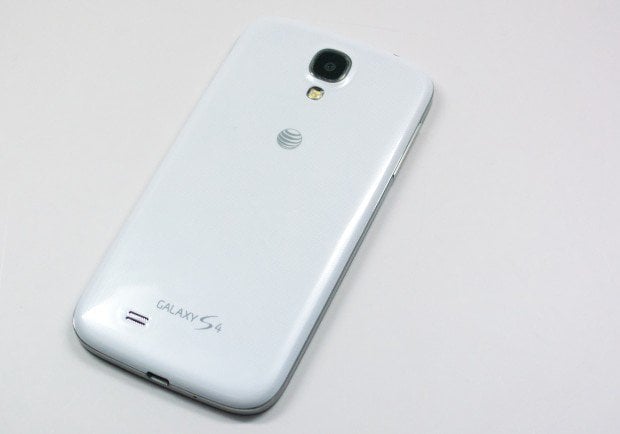 Big Update Pushing Out
After weeks and weeks of speculation, Samsung is finally pushing out the Galaxy S4 LTE GT-I9505 Lollipop update. This is a popular Galaxy S4 model and it's found in regions all over the world. It's rolling out to users in the United Kingdom and it will likely start spreading in a few days or weeks once Samsung is able to determine that it's ready for a massive push.
Still Missing in the United States
T-Mobile still hasn't listed the Galaxy S4 Lollipop update amongst its upcoming Android updates and we haven't seen any information, official or unofficial, emerge out of US carriers. It's all a bit odd given that the update started pushing out almost two months ago but it doesn't mean that the update won't be spreading to the United States so please, calm down.
Still Missing for Most Carriers Actually
The Samsung Galaxy S4 Lollipop is actually missing for most people including owners of branded Galaxy S4 models. We haven't seen any major carriers, international or domestic, confirm the Galaxy S4 Lollipop update's arrival. Again, that's a bit odd but it doesn't mean that they're going to keep the device on Android 4.4. Some could opt to, sure, but we're optimistic at this point, especially now that the Galaxy S4 LTE update is starting to roll out.
Be Leery
The Galaxy S4 is nearly two years old. You didn't really think it would be able to escape Android 5.0 Lollipop bugs, did you? Galaxy S4 users, the few that have the update, are reporting a number of problems with the software. We've put together some bug fixes that should help but remember, there's no guarantee that they'll work. Think of them as a starting point.
Samsung Galaxy Note 3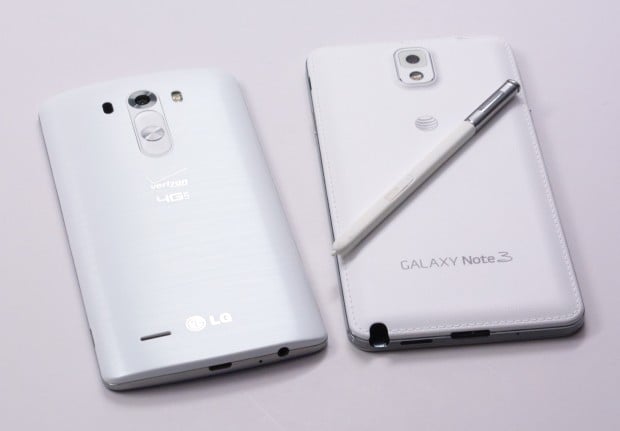 Galaxy Note 3 Lollipop Progress Being Made
The Galaxy Note 3, a device that arrived the same month as the Galaxy S4 and got Lollipop the same month as the Galaxy S4, is continuing to make progress on the Lollipop front. According to SamMobile, the Galaxy Note 3 LTE Lollipop update is now available on Brazilian carrier GTO. This might not seem like much but in the Samsung Lollipop game, one roll out is huge.
Very Limited in US
It's huge when you consider how little progress this update has made since January. We've seen some sporadic updates but we really haven't seen the giant push that we typically see from major Android updates.
In the US, the Galaxy Note 3 Lollipop update is available on T-Mobile and that's it. The overall release is in better shape than the Galaxy Note 4 Lollipop update though because we know that Sprint's planning a Galaxy Note 3 Lollipop release. And if Sprint's planning a release, you know that the other US carriers are as well.
Details for AT&T, U.S. Cellular and Verizon remain missing in action. There's no reason to get mad about it because the United States isn't the only region where the update, and details, remain missing.
Very Limited Elsewhere
Major international carriers have yet to confirm their plans. Rogers and French carrier SFR, two carriers known for being extremely vocal and upfront with their customers, have yet to say anything.
Again, it's all a bit strange given that this update has been pushing since late January but we imagine that we will start seeing details emerge in the near future. You'll just need to keep your eyes peeled for them.
Yes, There Are Problems
The Galaxy Note 3 hasn't been able to avoid Android 5.0 Lollipop problems either. T-Mobile users have complained about an assortment of issues and their words echo what we've heard from other Galaxy Note 3 users. This is not a perfect update and perhaps that's why it's taking Samsung so long to get the update out to its device.
If you own a Galaxy Note 3 we suggest gathering feedback and looking into problems. We also suggest preparing your device in the near future because the update could come at any time.
Another Big Update Set to Begin
Yesterday, another big Galaxy Android Lollipop update was confirmed. Blog of Mobile spotted Wi-Fi certifications for the SM-G850A and SM-G850W. The SM-G850A is the AT&T Samsung Galaxy Alpha while the other model is the Canadian version of the Samsung Galaxy Alpha. Both models have passed their Wi-Fi certifications with Android 5.0 Lollipop on board. Thing is, the Samsung Galaxy Alpha Android 5.0 Lollipop update hasn't started rolling out yet. Not in the United States, not anywhere.
It's a sign that we're getting closer to the start of the Galaxy Alpha Android 5.0 Lollipop roll out though we'd be surprised if the roll out started in the United States. We'll see.
No word on other fringe devices like the Galaxy Mega. They typically don't get the same treatment as flagships.
Galaxy Tablet Lollipop Updates MIA
Samsung's made some nice progress with Android 5.0 Lollipop updates for its smartphones but it hasn't started rolling out the update to its stable of Galaxy tablets. We know that the update is coming for its Galaxy Tab S line, the company even dared to show it off at Mobile World Congress, but we have no idea when the release will start.
Galaxy S6 & Galaxy S6 Edge Run a Unique Version
Finally, it's worth noting that the Galaxy S6 and Galaxy S6 Edge will run a unique stripped down version of Lollipop with TouchWiz. We mention this because Samsung will often bring its new software over to older devices. Right now, we haven't heard anything about massive changes for older devices like the Galaxy Note 4, Galaxy S5 and others so users will simply have to wait and see.
What we can say is that when Samsung does bring new software features to older devices, it does so months after the release of the new hardware and software. The new software is one of the Galaxy S6's selling points so don't expect to see any movement in the near future. The Galaxy S6 and Galaxy S6 Edge both go on sale starting April 10th.